Head's Note, January 2022
Dr. Michelle Ballif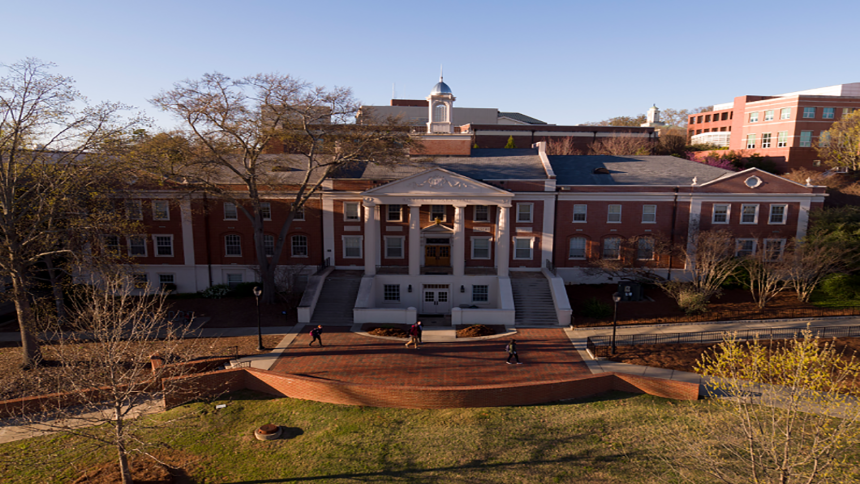 As part of our core mission statement, the Department of English is proud to offer students "a sympathetic participation in the verbal worlds of other times and places, drawing on the full range of linguistic tools, historic knowledge, and interpretive experience at our disposal."  Aiming to "allow our students to enhance their appreciation of expressive possibility," we hope to develop "a sophisticated, practical grasp of the central role that language plays in the preservation of human institutions"—and relations, I would add.
One of the courses I regularly teach, Literary Theory, introduces students, as the course title suggests, to a variety of contemporary theories that help us interpret literature.  These theories also invite ethical implications for how one chooses to "be in the world."  We each make many choices every day, but choices always have consequences.  One of the theorists we read, Martha Nussbaum, for example, discussed the importance of mutual care as a foundation for justice.  To me, this idea highlights the lived experience that we are each brought into this world, absolutely dependent on the care of others.  As a corollary, subsequently, we have the responsibility for others, as well.
As many of you don't know, I live on a farm, and I well know the responsibilities of caring for, nurturing, and sustaining all under my care.
This "response-ability," as scholar Diane Davis notes, means we have an ethical obligation to respond to the other, insofar as we are able.  We respond when anyone calls us—not necessarily in a moment of distress, but when someone says our name or when a stranger hails us.  That is:  when called, even metaphorically, I turn; I respond, as responsibly as I am able, because I acknowledge that there are many who have nurtured me and provided opportunity for me.  This response becomes the answer to the call to be responsible to these others. 
The faculty and students in the Department of English enact these commitments of care—they may be in the form of philanthropy (please read about Professor Emerita Elizabeth Kraft's newly endowed scholarship to students) or in the forms of scholarship that enliven new conversations about historical and national periods (see the feature on Dr. Rodrigo Paula Martini) or in the form of welcoming scholars to campus to discuss the relations between racial representations and cultural productions (see the feature on Dr. Joshua Hussey).
The Department of English houses many faculty and staff who share a commitment of care, and we send not only a generous message of concern to our graduating students, but also a welcoming hand to our present and future students.
All best,
Michelle Ballif