Head's Note, January 2020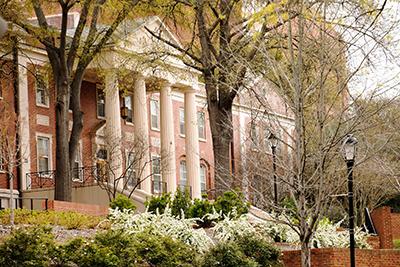 Dr. Michelle Ballif
Welcome to 2020!
There is much to celebrate at this time, as the many and various accomplishments of our departmental faculty and students in this newsletter detail. And, although not an official anniversary, this new decade marks, roughly, the advent of the Department of English at the University of Georgia, approximately one hundred years ago.   
According to several historical records, as recounted by former Franklin College Senior Associate Dean, Hugh Ruppersburg, our department, as such, came into existence around 1915, with women joining the UGA student body in 1918. Although the university was founded in 1785, the focus of the curriculum at the University of Georgia was on the study of Greek, Latin, logic, and moral, natural and political philosophy. Occasionally, a professor would lecture on contemporary literature, or "belles lettres," as it was known at the time, but until the turn of the century, UGA's "English" professors had no community of either colleagues or students. In a reaction to a national controversy over the value of teaching literature in the "mother tongue of our everyday life," Georgia's Board of Trustees voted in the late 1800s that the teaching of English should be given more prominence, and so finally our community of scholars and students was given official sanction, as well as the institutional support to sustain us.
Over the past 100 years, we've grown in size, stature, and scope, offering much to support the study of "belles lettres," that is characteristic of the Department of English. We continue our work as writers, scholars, and students of literature and the English language, both inside and outside of Park Hall, and we invite you to read about our most recent endeavors in this first newsletter of 2020.