Michelle Manganiello interned for two companies to gain a better understanding of the publishing and communications fields. She was an intern for The Georgia Review literary journal, where she learned more about marketing, copyediting, and editorial reviews within the book publishing world. She also started helping a local publishing company in Athens, Bilbo Books Publishing, with public relations and social media efforts. At Bilbo Books, she helped copyedit manuscripts, created social media accounts, attended author visits and photographed their events. She looks forward in continuing her work with Bilbo Books Publishing and the Georgia Review during her senior year at UGA.  
**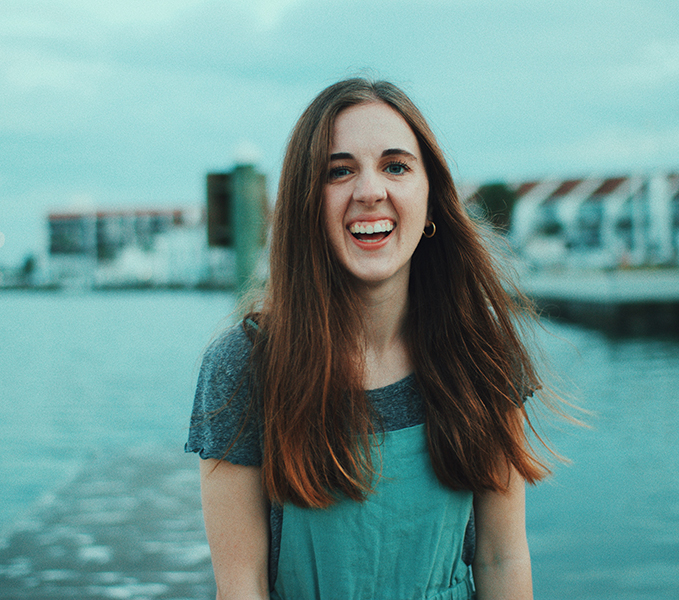 JoyBeth Sullivan will graduate in May 2020. This past fall, she was cinematographer for the short film, "The Dreams of a Flightless Bird." It won 1st place for Narrative Films at the GCA Student Film Festival. This semester, she won the 2020 Virginia Rucker Poetry Prize for her poem, "pilgrimage palindrome 22." Despite the difficult ending to her time at UGA, this past year has been really wonderful. 
**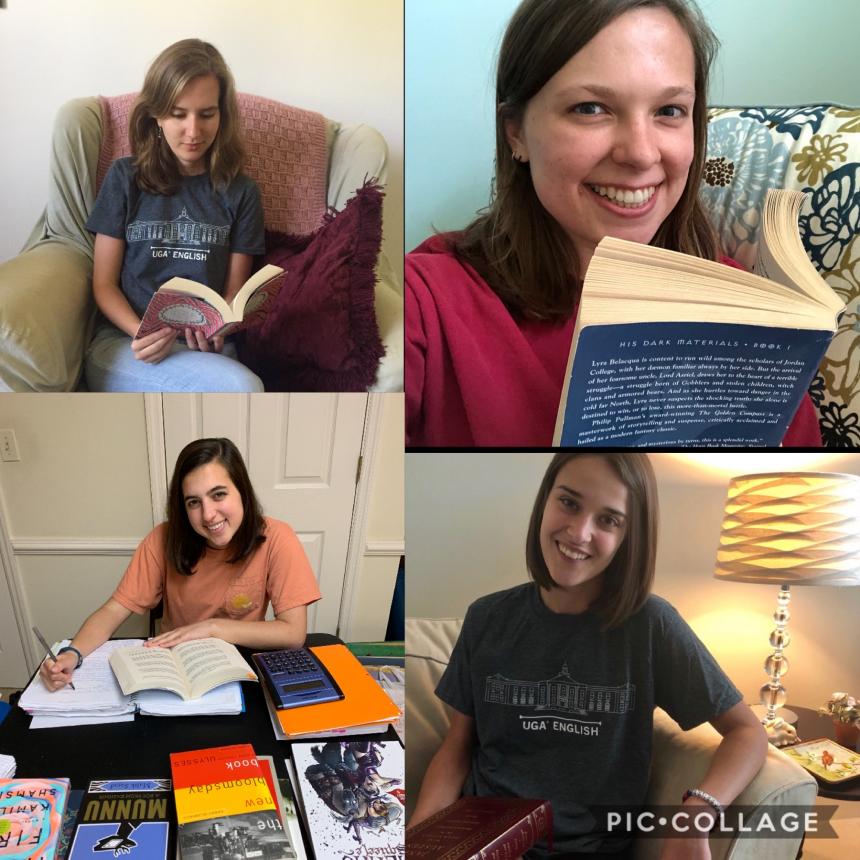 Sigma Tau Delta had several successful events during the first half of this semester, from a literary trivia night to a volunteer day at Downtown Academy. The literary trivia night was great fun, as about a dozen students came and played a game of jeopardy on classical books, contemporary classics, American literature, and non-fiction literature. For the service day at Downtown Academy, members were able to help the Downtown Academy librarian catalogue books. Sigma Tau Delta also inducted several new members in January and is excited to see what these rising sophomores, juniors, and seniors will contribute in the near future.  
Though the recent impact of COVID-19 has cut short everyone's plans, Sigma Tau Delta is excited to begin the semester's T-shirt sales again and intends to donate some of the profits from purchases to the Food Bank of Northeast Georgia. As always, more information about this and other English/Park Hall related topics can be found on their Facebook, Twitter, and Instagram feeds.  
For the 2020-2021 Academic school year, Sigma Tau Delta is excited to announce that Michelle Manganiello will serve as President and Nele Langhof will serve as Vice President. Sigma Tau Delta is still looking for communications and social media officers! If any Sigma Tau Delta member is interested, please feel free to reach out. 
On a final note, Sigma Tau Delta thanks Dr. Menke, Dr. Eberle, and other Park Hall administrators for all their assistance this past semester. Shared by 2019-2020's outgoing officers Sara McCracken (President), Isabella McDevitt (Vice President), Johanna Hoover (Communications Director), and Michelle Manganiello (Social Media Coordinator) 
**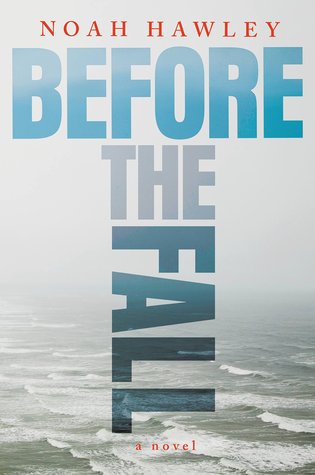 This past academic year, the Undergraduate English Association (UEA) enjoyed meeting and engaging with students (both English and non-English majors alike) who share a passion for literature. Whether at bi-weekly coffee hours hosted at Walker's Coffee and Pub or at some of the more formal events (like the annual Publishing Panel), UEA loved getting to know the people who make Park Hall great. This year, UEA was also able to continue its exciting book club, with Noah Hawley's Before the Fall as the primary book this spring. While this year was unfortunately cut short due to COVID-19, we are thankful for the time we had on campus to spend with those who love literature as much as we do. We are also excited about next year. Intending to maintain our regular activities, such as book club and coffee hours, we also plan to host Life After Park Hall next spring, giving students a realistic idea of what you can accomplish with a degree in English. UEA is also working to finalize designs on a UGA English mug and is hoping to distribute sometime next year. While we are living in uncertain times, UEA offers its support and looks forward to continuing its involvement in engaging students in English literature beyond the (virtual) classroom.