Faculty Emeritus Obituaries (2015-16)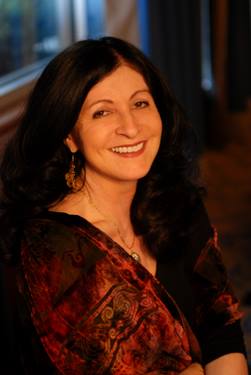 We are devastated to announce the recent passing of Professor Emerita Judith Ortiz Cofer (1952-2016), who taught in our Creative Writing program from 1984 to 2013. You may wish to read her obituary, the Athens Banner-Herald article on her death, or her biography at the New Georgia Encyclopedia.
We are equally sad to inform you of the passing of four other emeritus faculty members in the past three years.
If you wish to submit memories of these faculty members, please send them to parkhallmonitor@uga.edu; we will run a memorial section in the Summer 2017 newsletter.
Faculty News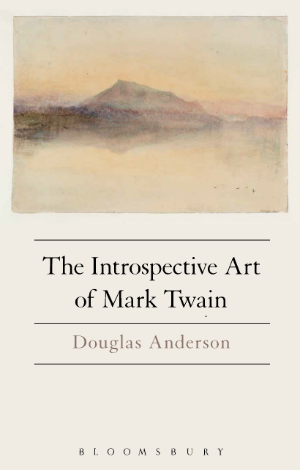 Doug Anderson's forthcoming book, The Introspective Art of Mark Twain (Bloomsbury, April 2017) traces the development of Twain's imagination by beginning near the end of his career, with the long dialogue What Is Man? that Twain published anonymously in 1906. In Twain's view, the little-read What Is Man? lies at the heart of his creative life. It is the central aesthetic testament that he employed to tell the story of his artistic evolution. Dr. Anderson follows the contours of that story as it unfolds over Twain's most productive decades. Bruce Michelson of the University of Illinois observes that The Introspective Art of Mark Twain "is the best we have on Mark Twain's lifelong interest in consciousness and the motions of the mind" and that "Anderson shows us new and deeper connections between this powerful interest, this fascination with the inner life, and Mark Twain's narrative strategies, from early sketches all the way to the final works."
Elizabeth Davis, Nancee Reeves, and Teresa Saxton have been named 2017 Special Collections Libraries Faculty Fellows. They will be working throughout the spring semester to develop courses structured around archival research, drawing on the collections and resources of the University of Georgia's special collections libraries. Dr. Davis will be designing an Advanced Studies in Writing course that draws on materials in the Hargrett's University of Georgia collection to consider how writing practices, conventions, technologies/media, and pedagogy evolve in an academic discourse community. Dr. Reeves and Dr. Saxton will be developing methods for integrating archives and historical materials into their First-year Composition courses.
Charlie Doyle retired in July after fourty-two years of teaching in the English Department.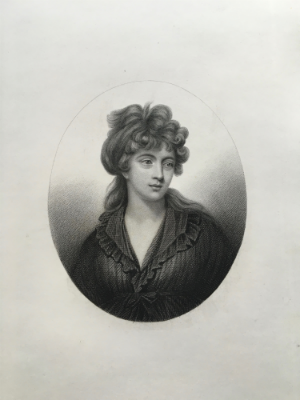 Roxanne Eberle holds a Fellowship in a Second Discipline for the academic year 2016-2017 to study Digital Humanities. Awarded by the university, study in a second discipline allows faculty the opportunity to explore a new field of scholarship. Hosted by UGA's DigiLab and under the supervision of Emily McGinn, the DigiLab's Co-Director, Dr. Eberle is studying the theoretical underpinnings of Digital Humanities technologies and learning how to encode literary documents for online presentation and scholarship. Her fellowship year will be spent preparing a digital archive of Amelia Opie's letters (1794-1853). A popular British writer active for over four decades spanning the eighteenth and nineteenth centuries, Opie corresponded with other writers, members of parliament, social activists, and theologians. The digital archive will begin with only a small set of letters from the 1790s, but Dr. Eberle has plans to expand the scope of the project. Fully annotated correspondence, with live links to supplementary materials alongside social network graphing, will provide informative illustration of allusions, locations, and material culture.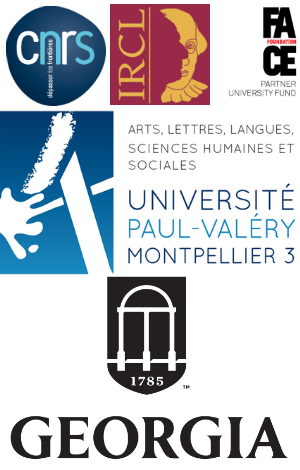 In this 400th anniversary "Year of Shakespeare," Sujata Iyengar presented papers at the World Shakespeare Congress, the First Folio festivities at Emory, and the French Shakespeare Society in Paris. Her essays investigating Othello on screen, African American women writers' appropriations of Shakespeare, and Ophelia in popular culture appeared in collections from Oxford, Blackwell, and Cambridge. In Fall 2016 she won a three-year, international, cost-sharing grant from the French-American Cultural Foundation to collaborate with colleagues at the Université Paul Valéry Montpellier III on the project "Scene-Stealing/Ravir la scène," a series of symposia, teaching modules, and publications. The first grant-funded event took place in November 2016 at UPVM, where Christy Desmet, Dr. Iyengar, and graduate students Dorothy Todd and Ward Risvold presented papers at the conference "Balcony Scenes." Faculty and graduate students from UPVM will visit UGA in the spring for the next international event on April 12-13, 2017, a conference on "Bedchamber Scenes."
Bill Kretzschmar and Peggy Renwick (linguistics) of the Linguistic Atlas Project received a substantial grant from the National Science Foundation to study Automated Large-Scale Phonetic Analysis. Working with sixty-four interviews with people across the South, the investigators will develop an extraordinarily large corpus of data on Southern American English, focused especially on vowel pronunciation and regional terminological variations. The grant has allowed the Linguistic Atlas Project to hire twenty undergraduate assistants and five graduate assistants, making them one of the largest providers of undergraduate research experience in the humanities at UGA.
Casie LeGette's book Remaking Romanticism: The Radical Politics of the Excerpt will be published by Palgrave Macmillan in 2017. This book shows that the publishers and editors of the radical press deployed Romantic-era texts for their own political ends—and for their largely working-class readership—long after those works' original publication. The book examines how the literature of the British Romantic period was excerpted and reprinted in radical political papers in Britain in the nineteenth century. Remaking Romanticism argues that radical publishers and editors carefully and purposefully excerpted the works of the Romantic period, excavating useful political claims from the midst of less amenable texts, and remaking texts and authors alike in the process. It will be published as part of the series Palgrave Studies in the Enlightenment, Romanticism and the Cultures of Print.
John Lowe recently published a chapter entitled "CircumCaribbean Sisterhood: Patterns of Migration in Cristina García's The Agüero Sisters," in the book Mobile and Entangled America(s) (Routledge).  Dr. Lowe also presented at several conferences this year, including a presentation at the Society for the Study of the Short Story Conference in Savannah, the Yerby Centennial Celebration in Augusta, and at the MESEA Conference in Warsaw, Poland.
With her research collaborator Caroline Gebhard, Barbara McCaskill has been invited to edit a collection of original essays on African American Literature from 1880-1900 for Cambridge University Press's eighteen-volume African American Literature in Transition series.  In October, Barbara gave invited talks at Auburn and Tuskegee Universities about her book on William and Ellen Craft, Love, Liberation, and Escaping Slavery (2015), and her current research on the activist writings of Rev. Peter Thomas Stanford, Birmingham, England's first African American minister. With Sidonia Serafini of the English Department's Master's program, she has completed an essay on William Grimes, the first author of an American slave narrative, now in press for the New Georgia Encyclopedia.  She has been elected to serve on the Executive Committee of C19: The Society of Nineteenth-Century Americanists, and she serves on the editorial advisory board for an anthology of nineteenth-century, Anglophone transatlantic texts forthcoming from Edinburgh University Press
Adam Parkes presented two papers on the Anglo-Irish novelist Elizabeth Bowen this year. The first, on Bowen and Joyce, was given at the International James Joyce Symposium in London and the second, on Bowen and D.H. Lawrence, at the SAMLA conference in Jacksonville, Florida. His essay "Realism, Naturalism, and Impressionism" was published in the 2016 Oxford University Press volume Late Victorian into Modern, a collection of essays on the literature and culture of the fin de siècle.
Channette Romero has been awarded an Excellence in Diversity Leadership Award from the Franklin College of Arts and Sciences Office of Inclusion and Diversity Leadership. This award aims to recognize faculty and staff who play critical roles in promoting the values of diversity and inclusion throughout Franklin College, and award winners are those who have achieved a standard of excellence in cultivating an inclusive climate for diversity. This faculty award will be presented to Dr. Romero at the 2017 Franklin College Faculty Awards Banquet.
Spenser Simrill has been serving as a humanities adviser and media producer for the Allison Creek Presbyterian Church (York, South Carolina). The church has been awarded a $2000 planning grant by the South Carolina Humanities Council to further a project with which Spenser is assisting. This project, a combined book and documentary film, will explore will explore Allison Creek's complicated history with slavery, the Reconstruction Ku Klux Klan, and the American Colonization Society. In November 1871, the Reverend Elias Hill, whose homestead bordered Allison Creek Presbyterian Church, led 167 freedmen to Liberia in the wake of KKK violence. In March of 2017, Spenser will travel to Liberia with members of Allison Creek to reconnect with descendants of the 1871 migrants. In May 2017, during a three-day symposium, the community will unveil a SC State Historical Marker for the Reverend Elias Hill, the leader of the migration.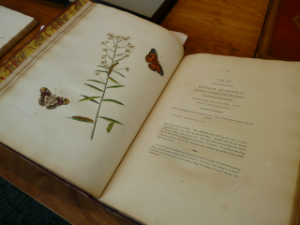 Beth Tobin curated an exhibit at University of Georgia's Hargrett Library on John Abbot (1751-1840), a naturalist artist. Abbot, a Londoner, came to Georgia in 1776 with the goal of collecting insect and bird specimens for London's natural history collectors and dealers. He planned to stay a few years, collecting specimens, drawing pictures of insects and birds, and shipping them back to England, where he assumed he would join the ranks of London's distinguished natural history illustrators. However, Abbot never returned to England; he settled in Georgia, living most of his long life in the Savannah River Valley, where he drew thousands of watercolor drawings of Georgia's birds and insects. The exhibit, which ran from April through August 2016, featured Hargrett's collection of Abbot's natural history watercolor drawings of birds, butterflies, beetles, and spiders and his beautifully illustrated book, The Natural History of the Rarer Lepidopterous Insects of Georgia (London, 1797). The exhibit also included bird and butterfly specimens from UGA's Natural History Museum and artwork produced by UGA students studying scientific illustration. Beth has given several talks on Abbot to various groups, including the Green Symposium for the Decorative Arts and University of Michigan's Eighteenth Century Group. She is scheduled to give a talk about Abbot's impact on Anglo-Atlantic natural history at the National Gallery in London.