Image: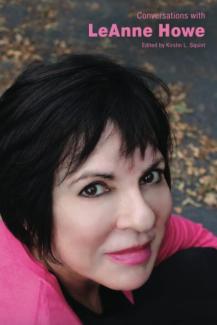 The University of Mississippi Press has published Conversations With LeAnne Howe, the first collection of interviews with the Eidson Distinguished Professor at the University of Georgia and groundbreaking Choctaw author, whose genre-bending works take place in the US Southeast, Oklahoma, and beyond our national borders to bring Native American characters and themes to the global stage.
Spanning the period from 2002 to 2020, the interviews in this collection delve deeply into Howe's poetics, her innovative critical methodology of tribalography, her personal history, and her position on subjects ranging from the Lone Ranger to Native American mascots.
The editor, Kirsten L. Squint, is also the author of LeAnne Howe at the Intersections of Southern and Native American Literature.