Michaela Litherland
BA in English
***
Amanda Luallen
BA in English
***

Haley Luther
BA in English
Future Plans: Over the next year I plan on finishing my double major with a Bachelor of Business Administration in Management with the Terry College of business. Afterwards, I plan on applying to grad school, and exploring a possible career in screenwriting.
"If you get stuck, you can ask yourself what your characters want—and that is like a flashlight. It shines a light on the road ahead and lets you move forward. It's the only question that opens the door to 'What do you do next?'"— Neil Gaiman on writer's block
***
Michelle Manganiello

BA in English and Romance Languages
Awards and Certificates: Recipient of the University of Georgia's Presidential Award of Excellence (Spring 2021); Honors College (Spring 2018-Spring 2021); Order of Omega Greek National Honor Society (Fall 2019-Spring 2021); Arch Ready Professionalism Certificate (Awarded: April 30, 2019); Global Excellence Certificate (Awarded: November 8, 2018)
Future Plans: I was acceptance into TAPIF, Teaching Assistant Program in France, so I will be teaching English in Bordeaux to middle and high schoolers during the 2021-2022 academic year.
Park Hall Memory: My favorite memory of my time in Park Hall is my American Autobiography class that I took with Dr. McCaskill. I have also loved being involved in the Sigma Tau Delta English Honor Society. Through this organization, I have had the chance to meet many other English majors and participate in fun activities with them, such as literary trivia nights and selling English Department merchandise. In short, I have loved my time in Park Hall, as it has opened my eyes to great literature and films that have taught me about the world.
"It's the questions we can't answer that teach us the most. They teach us how to think. If you give a man an answer, all he gains is a little fact. But give him a question and he'll look for his own answers." ―From The Wise Man's Fear by Patrick Rothfuss
 **
Abigail Maschino
BA in English
**
Rainey McBride
BA in English
**
Ryan McKenna
BA in English
**
Elizabeth McMullen
BA in English
**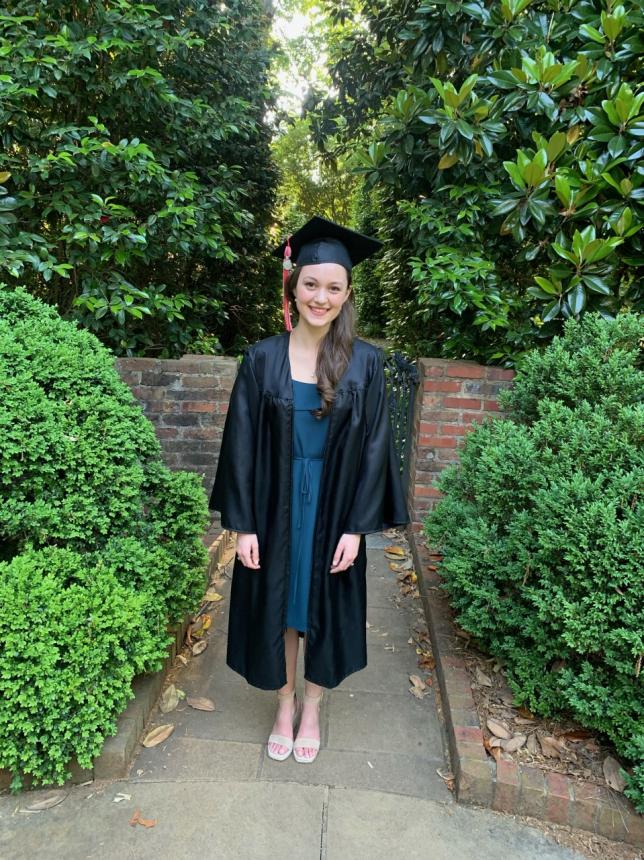 Charne' Meintjes
BA in English and Genetics
Future Plans: I am applying to medical school while working as an EMT in Austin, TX
"Between my finger and my thumb/ The squat pen rests"—From "Digging" by Seamus Heaney
**
Katherine Mixon
BA in English
**
Rebecca Moon
BA in English
**
Brooklyn Moore
BA in English
**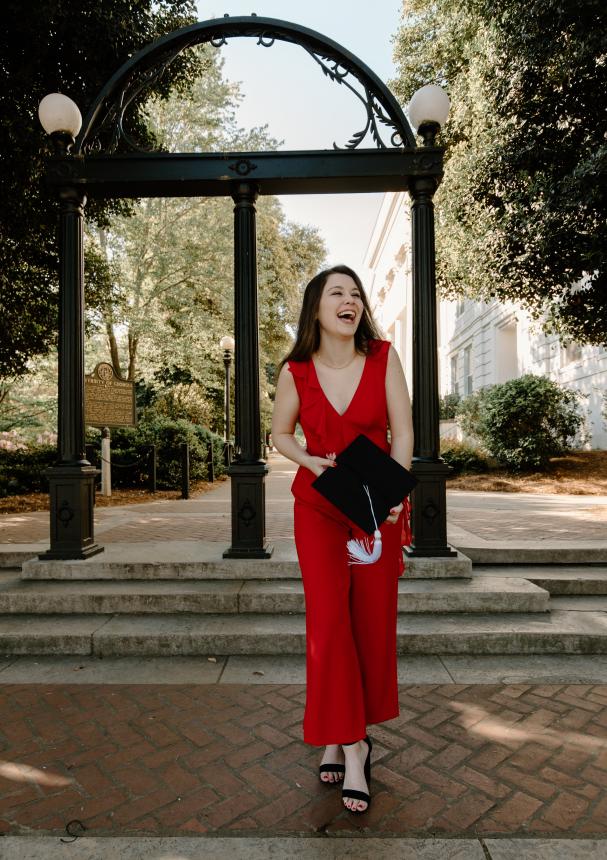 Theresa Morse
BA in English with a minor in Spanish.
Future Plans: I'm starting my Master of Arts in Teaching in English Education this summer at UGA. I plan to teach high school English.
**
Ndudi Obichi
BA in English
**
Candice Patrick
BA in English
**
Katelyn Pope
BA in English
**
Makayla Powell
BA in English
**
Cheyenne Ransom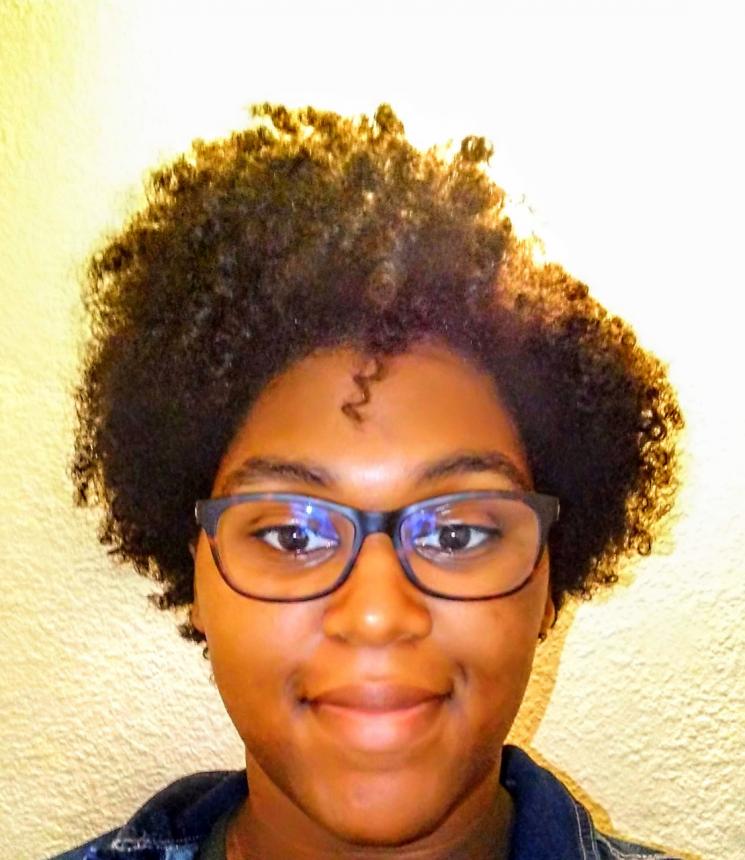 BA English and Comparative Literature and Intercultural Studies, minor in Criminal Justice
Future Plans: TFA Corps member in Memphis, teaching ESL K-12 
"The price of a meaningful life is service to something bigger than oneself."—Martin Seligman
**
Marshall Reed
BA in English
**
Renee Richardson
BA in English
**