by Nele Langhof, UGA Department of English, Social Media Intern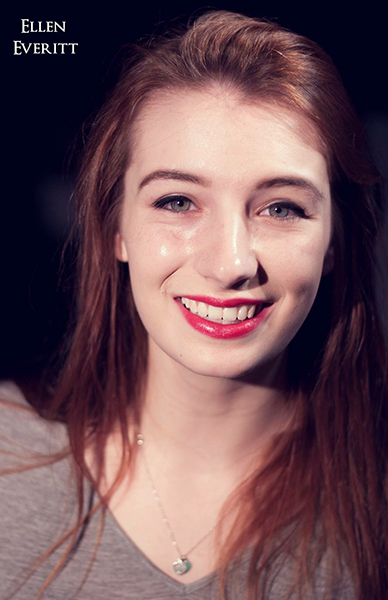 Ellen Everitt (BA 2019), a recent English and theatre graduate, as well as an Athens director, embodies unparalleled passion, exemplary service, and an inspirational drive for making the worlds of English and theatre better for fellow thespians and audiences alike. One of her many passions is working to combine the academic aspects of theatre with its practical principles in order to create a more accessible form of performance art. After speaking with an academic colleague about the difficulties of sensory sensitive people going to the theatre, Everitt became obsessed with making the show she was then directing enjoyable and available for all audiences.
"It's becoming such a movement in theatre, especially children's theatre, to make shows that are accessible for kids who get overstimulated a lot. Kids with special needs, anxiety, PTSD…bright lights, loud sounds, and being stuck in one seat for long periods of time are all very triggering for them."
Despite making the necessary yet uncommon structural changes, the show was still a massive success, and Everitt has been directing with accessibility in mind ever since.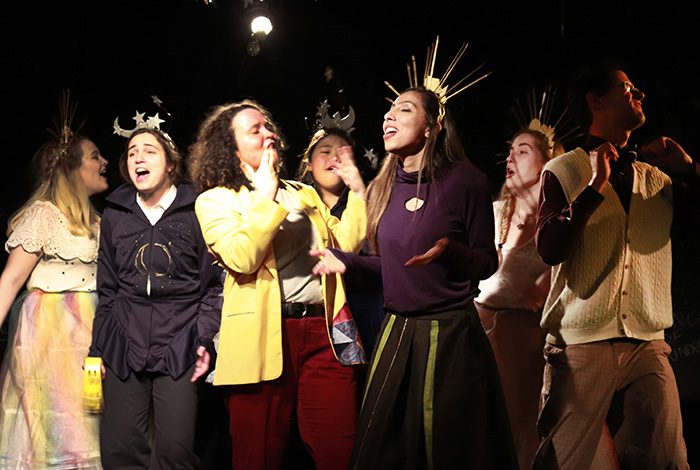 Though she has recently completed her undergraduate education, Everitt will be sharing her directing prowess with the city of Athens for at least another year while working on her master's degree in Nonprofit Management and Leadership as a part of UGA's Double Dawg program. On top of striving to create a more sensory-sensitive form of theatre, Everitt dreams of breaking the stereotypes around major cultural epicenters. She believes that absolutely anywhere can be the next Hollywood or Broadway and that children "shouldn't feel like they have to leave Georgia to get a really good arts education." Her goal is to have the next Hamilton be in Atlanta and to have the next Bob Dylan come from Alpharetta. "It's not the locality that makes these places the hotbeds for whatever art is happening there… it's the fact that we've associated these places with that. Why couldn't we bring that to Athens or Atlanta or Roswell?" Her current passion project and her inspiration behind a degree in management and leadership is creating a creatively fertile and accepting place for the next artistic generation— "one in which creative kids can flourish wherever they already are."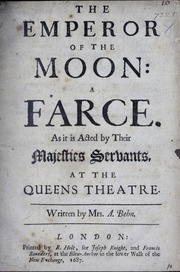 Everitt has acted as costume designer, performer, and director alike, but it has been her most recent part in directing Emperor of the Moon that has really put her on the map for eclectic and unexpected pieces. She first encountered Aphra Behn's neglected play in a class that she took with Dr. Elizabeth Kraft, and chose it as a part of a challenge from the History Matters / Back to the Future Sally Bingham Grant to find a female playwright before 1965 and reawaken the local community to her work. "Right now, there's a big push to question the canon," she explains, and Everitt found herself loving the process of reviving Emperor of the Moon, a piece she fell in love with upon first reading. She feels strongly that the works of creatives who are held in high regard shouldn't remain acclaimed merely because they always have been but rather should be constantly poked and prodded to ascertain their quality outside of their contemporaneous political and social environments. Her work and success with the Don Quixote-esque play, centering around a doctor of philosophy who feeds himself with false information and thereby believes there are men on the moon, shows that pieces outside of the realm of renown are equally worthy of modern attention. Her work was also followed closely by her nomination for UGA's 2019 Presidential Award of Excellence which she went on to win alongside close friend and fellow Park Hall alumnus Lukas Woodyard (UGA '19).
Despite her many achievements and accolades, Everitt remains thoroughly unfazed by her success and the recognition thereof.
"I think I have a very nonchalant view. It's not that I'm ungrateful, but I've sort of learned in my life that awards are great, but they're frosting. What really makes me fulfilled is seeing the effect that [the show] has on the people I work with. It's seeing my cast for Emperor of the Moon auditioning for other things when they never would have before and creating avenues for other artists; that is really where I find satisfaction. I never feel like I'm done."
On top of creating accessible theatre and a universal atmosphere of creative potential, Everitt dreams of finishing "her hat," referenced in Sunday in the Park with George as a symbol of artistic completion.
"The thing that matters in the end is that there's a hat where there never was a hat. At the end of the day, you've made something and you've done something concrete that wasn't there before. That's been my drive. I want to finish my hat."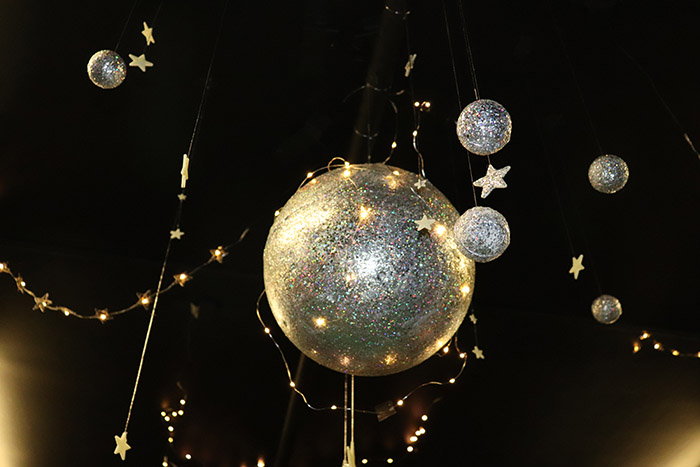 As to the exact shape and size of her hat, Everitt is unsure, but she views every accessible act, powerful scene, and rediscovered show as a button atop it.