Roxanne Eberle and Casie LeGette received a Willson Center Research Seminar grant for The Georgia Colloquium in Eighteenth- and Nineteenth-Century British Literature.
Lindsey Harding's short fiction "Palace Tent" appeared online in Lost Balloon in March 2021.
"Night falls as we make our way back from the bathhouse on crunchy gravel, teeth brushed but little else clean. Our tent is a palace, a gray nylon dome for a dozen. We number just six. Even on tippy toes or jumping, I struggle to hang the lantern from the center ring. The kids cheer when I do, when soft light fills the tent, enough for us to read while the youngest plays with a plastic alligator."

From "Palace Tent" by Lindsey Harding
LeAnne Howe was featured on Planet Poetry Podcast and was honored at "Singing Still: A Tribute to LeAnne Howe" during the Association of Writers & Writing Programs 2021 virtual conference. She also took part in a virtual University of California, Riverside Writers Week with the panel "Kazim Ali, Jane Smiley & LeAnne Howe."
Sujata Iyengar accepted invitations to discuss and model methods of "decolonizing" (or "re-indigenizing") the curriculum for undergraduate students and early-career researchers at the Renaissance Society of America and in the Folger Institute's ongoing "Pivot" series for early-career researchers. As part of her ongoing project to broaden access to Shakespeare Studies, Iyengar (with PhD student Mikaela Warner as co-investigator) hosted an American Sign Language (ASL)-interpreted and fully-captioned live, remote presentation about Shakespeare and ASL Poetics from theatre historian Dr. Jill Bradbury, thanks to awards from Georgia Humanities and the Willson Center. Willson awards also supported remote visits from Dr. Marion Wynne-Davies, who discussed place-based historical scholarship in light of feminism and of illness studies. As part of a set of climate interventions hosted by Shakespeare's Globe, Iyengar spoke about Shakespeare and "climate grief."
Miriam Jacobson (with Anne DeVine of the Hargrett) received a Willson Center Research Seminar grant for Symposium on the Book.
Aruni Kashyap took part in a Boston Review panel celebrating Binyavanga Wainaina's fiction, was interviewed by Saleswalah Studios and also by Dhrijyoti Kalita for Split Lip Magazine. His poetry collection There Is No Good Time for Bad News was published by FutureCycle Press and his book His Father's Disease was reviewed in Eastern Eye. He was also awarded a fellowship through UGA's recently established Arts Lab Cluster, a multi-year initiative to enhance research, practice and community engagement in the arts.
Elizabeth Kraft edited a special edition of European Romantic Review (Summer 2021) which focuses on Women and Protest. This issue includes essays by Professor Roxanne Eberle and graduate student Renee Buesking.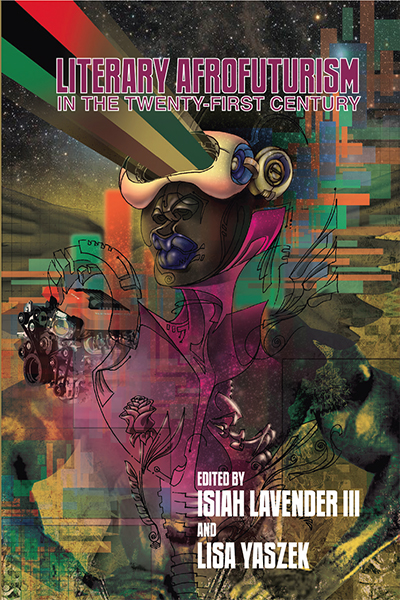 Isiah Lavender III's book Literary Afrofuturism in the Twenty-First Century (co-edited with Lisa Yaszek) has made the 2020 Locus Recommended Reading List in the Non-Fiction category and is a finalist in the non-fiction category for a Locus Award.
John Wharton Lowe has recently published several essays: "Eugene Field, George Ade, and Finley Peter Dunne: The Legacy of the 'Chicago Wits'"; "Band of Brothers?  The Complications of Fraternity in Faulkner's World War I Fiction"; and "Globetrotting, 1949-1960: Richard Wright's Cosmopolitan Years."  In addition, Lowe presented a paper at the annual conference of the American Comparative Literature Association, ""Archeology of Horror: Colson Whitehead's The Nickel Boys."  Also in April, his "A Conversation with Werner Sollors" was the keynote event for the annual MELUS Conference in early April.    
Becky Hallman Martini was awarded a Diversity Research and Scholarship Grant for her proposal "'It feels as if they are removing me from the paper'": Understanding and Supporting Under-Represented Minority Writers Through a Linguistic Justice-Informed, Integrated Approach in the Writing Center."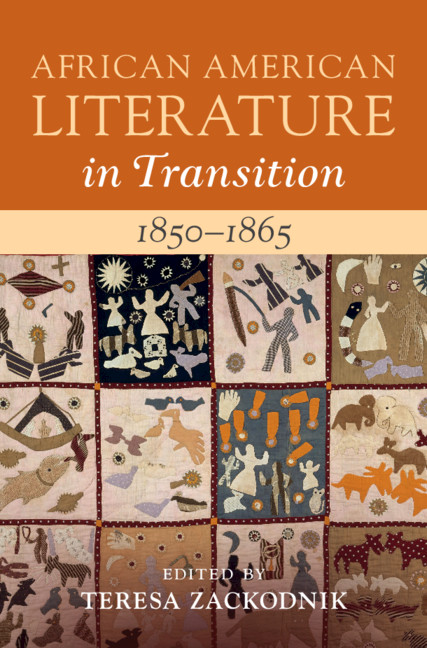 Barbara McCaskill's chapter about the transatlantic networks of fugitive slaves appears in Cambridge University Press's African Literature in Transition, 1850-65, ed. Teresa C. Zackodnik, and she has reviewed Derrick Spires' The Practice of Citizenship for American Periodicals: A Journal of History, Criticism, and Bibliography (Fall 2021, 31.1). With Drs. Nicholas Allen and Valerie Babb, she received a $1 million grant from the Andrew W. Mellon Foundation for "Culture and Community at the Penn Center National Historic Landmark." She has been invited to give an encore presentation on fugitivity in slave narratives for the 2021 NEH Summer Institute on Frederick Douglass. She read manuscripts for ESQ: Journal of the American Renaissance, joined the Board of Trustees of the Penn Center, and is an advisory board member for the interdisciplinary African American Studies journal Watch Night. She also received the 2021 Graduate School Outstanding Mentoring Award in the Humanities and Fine Arts.
Reginald McKnight was awarded 2021 Pikes Peak Community College Diversity, Equity, and Inclusion Distinguished Service Award.
Adam Parkes has published two articles this spring. "Ishiguro's Strange Rubbish: Style and Sympathy in Never Let Me Go" was included in a special issue of Modern Fiction Studies devoted to Ishiguro. "Logics of Disintegration in Lawrence and Huxley" appeared in the online journal Etudes Lawrenciennes. In April he organized a virtual graduate student conference on Lawrence that drew attendees from Europe, the UK, and Japan, as well as North America. He currently serves as President of the D.H. Lawrence Society of North America.
Nancee Reeves is the recipient of the Franklin College Excellence in Undergraduate Education Award.
Esra Santesso was awarded a Diversity Research and Scholarship Grant for her proposal "Muslim Comics." 
Jim Wilson (with Ervan Garrison of Anthropology) was awarded a Diversity Research and Scholarship Grant for the proposal "Homeland Returns: Developing Science and Humanities Engagement and Research between the University of Georgia and Native American Tribes in Oklahoma." 
Andrew Zawacki was awarded a Distinguished Re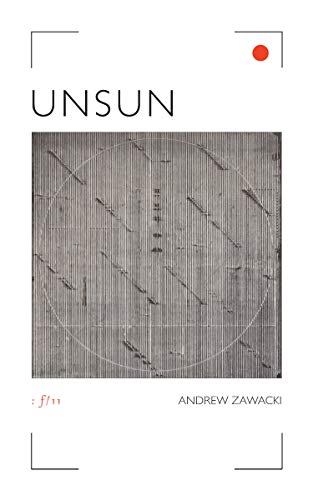 search Professorship and a Faculty Research Grant for his project "These Late Eclipses." He also took part in Writers at Sonoma, an event for Sonoma State University and Poetry & Biscuits, the salon-style Chicago reading series. Hi book Unsun reviewed for Talisman Magazine.
Magdalena Zurawski was interviewed by Aditi Machado for Action Books.
Collaborations
Write@UGA continued to support writing and writing pedagogy across campus this year with a series of events themed around writing for a better world. In February, Write@UGA welcomed featured speaker Asao B. Inoue—Professor and the Associate Dean of Academic Affairs, Equity, and Inclusion for the College of Integrative Sciences and Arts at Arizona State University—for a series of virtual events. These included a keynote address, "What Does It Mean to Assess Writing for a Better World?", and pedagogy workshop, "Bravely Challenging Our White Language Supremacy in Our Assessments of Student Writing." Write@UGA 2021 programming has been generously supported by the Center for Teaching and Learning, Division of Academic Enhancement, Franklin College of Arts and Sciences, Office of Institutional Diversity, Office of Faculty Affairs, Office of Instruction, and Office of Research—and coordinated by Lindsey Harding, Elizabeth Davis, and Holly Gallagher. This year, Write@UGA continued its collaboration with the Office of Faculty Affairs to run the Creating a Sustainable Writing Practice Program (CSWPP) for UGA faculty each semester. This May, Write@UGA looks forward to hosting its first virtual writing retreat, welcoming 50 faculty members from across campus to spend a day together writing.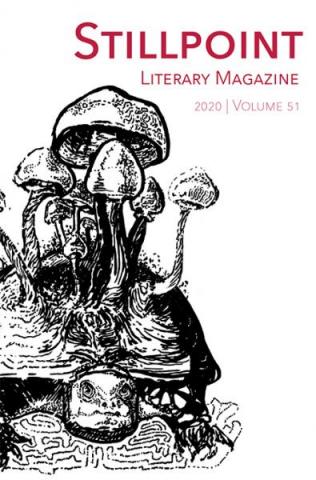 Despite the pandemic, the Creative Writing Program hosted 2 Students + 2 Alumni: A Creative Writing Program Reading event on March 25th and two in-person poetry readings featuring Stillpoint contributors and Creative Writing Program graduate students for National Poetry Month on April 27th and April 28th.