Lindsey Harding's flash creative nonfiction "Refrigerator Elegy" and an accompanying author's note appeared in CRAFT.
David Ingle taught three courses for the Akademia Pomorska university in Słupsk, Poland: Introduction to English Literary Studies, English and American Literature, and Philosophical Thought in English-Language Literature. The students were 1st and 3rd year and came from Poland, Belarus, Ukraine, and Turkey.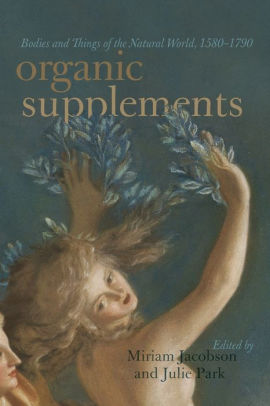 Miriam Jacobson has been awarded a long-term distinguished fellowship at the Israel Institute for Advanced Studies at Hebrew University in Jerusalem for the 2021-2022 academic year. She also co-edited Organic Supplements: Bodies and Things of the Natural World, 1580-1790, out now with The University of Virginia Press. 
Christine Lasek-White published her essay "Stranger Body" in issue 43 of Natural Bridge and the short story "Chicken Shit" in Blood Orange Review. 
John Wharton Lowe recently gave the keynote address for the October 2-3, 2020 Quarry Farm Symposium, "American Humor and Matters of Empire," which was sponsored by the Center for Mark Twain Studies and the American Humor Studies Association.  His topic was "Coyote's Jokebook:  Native American Humor and the Dismantlement of Empire."  Dr. Lowe has also published three articles recently: ""The Beauty Parlor as Comic Cauldron in 'Petrified Man' and Steel Magnolias," Eudora Welty Review 12 (2020): 87-101, "The Comedy of Survivance in James Welch's Fools Crow," Studies in American Humor 6, 2  (2020): 285-300, and "From China to Cuba, and Back: The Conundrums of Ethnic Identity and Kinship in Cristina García's Monkey Hunting." Ethnicity and Kinship.  Ed. Sylvia Schultermandl and Klaus Rieser.  London: Routledge, 2020.  42-54. 
Barbara McCaskill received a 2021-22 Willson Center Faculty Research Fellowship for her project "The Penn Center's Influence on the Literature and Culture of the 20th-Century African American Freedom Struggle." She received the Virginia Mary Macagnoni Prize for Innovative Research for project potential and excellence. Her essay "Ethiop's Woke Women: The Nineteenth Century Reimagines Africa" is accepted for publication in The Routledge Companion to Black Women's Cultural Histories, ed. Dr. Janell Coreen Hobson (A.B. English, 1994). With Sidonia Serafini (ABD English) and Dr. Kelly S. Dugan (PhD Classics) she has completed the Black Transatlantic Activism site forthcoming January 2021. Finally, she discussed "On the Wings of Atalanta," Chapter Five of W. E. B. Du Bois's The Souls of Black Folk, for the Clinton Church Community Restoration Project to convert his childhood Massachusetts church into a cultural center. Other series speakers include Kiese Laymon, Martha Jones, David Levering Lewis, and Dolan Hubbard.
Esra Mirze Santesso was an invited panelist for a symposium on "Islam and comics" hosted by the University of Michigan in October. Over the summer, she gave invited webinar talks for three Indian universities, including the University of Calcutta and St. Xavier's College for Women in Kerala. This year, she had two articles appear in journals: the first one, titled "Artificial Feminism: Muslim Graphic Narratives and Female Agency" was published in Critical Muslim (issue 34); the second one, titled "One Page of the Graphic Novel Munnu: A Boy from Kashmir," was printed in Humanities (issue 41.1). She is one of the recipients of this year's Willson Center Research Fellowship; the fellowship will support two course releases as she works towards the completion of her book project, Muslim Comics and Warscapes.  
Sara Steger was awarded a Learning Technologies Grant in the amount of $14,260 to support the development of a new writing tool for use in first-year writing classes. The technology, called eLearning for Writers (eLW) will take the place of the English department's current writing platform starting Summer 2021.