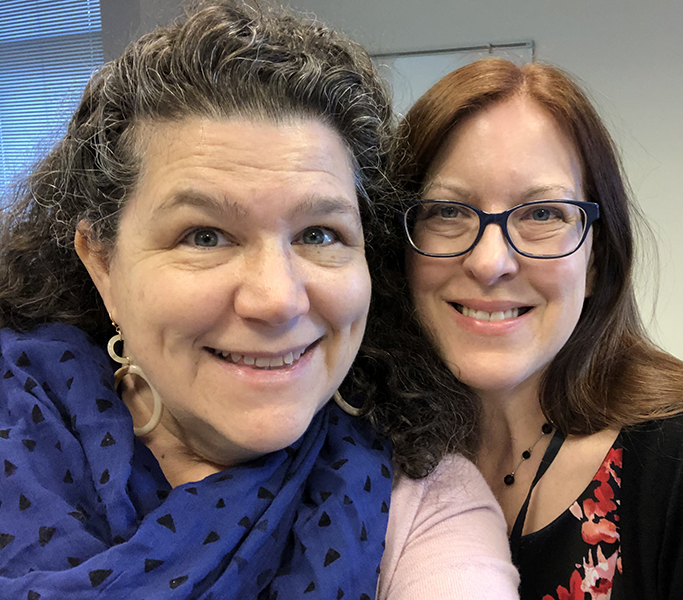 Roxanne Eberle presented a paper entitled "Visualizing Connection: Peer Networks in the Text and in the BWWC Classroom," at the British Women Writers Conference, which was held at Texas Christian University in Fort Worth, Texas. In addition to presenting her own work, she was delighted to attend panel presentations and catch up with UGA students past and present, including Emily Beckwith, Courtney Hoffman, Ben Hudson, Katie Hurlock, Henna Messina, Sharon Palo Smith, and Doreen Thierauf.
Lindsey Harding's co-authored paper "Revising a Scientific Writing Curriculum: The Benefit of Interdisciplinary Collaboration" was accepted for publication in College Composition and Communication, forthcoming in December 2020. In addition, Lindsey, together with a team of science colleagues, will participate in the 2020 STEMwrite Institute at the University of Minnesota, which will now take place in Summer 2021. As well, Lindsey Harding's and Rebecca Hallman Martini's proposal to host the Writing Across the Curriculum Summer Institute at the University of Georgia was accepted. They will plan to host this event in Summer 2022. Finally, Lindsey was selected to serve as the Associate Publisher for Writing and Teaching Resources for the Writing Across the Curriculum Clearinghouse, a website widely regarded for supporting writing and communication instruction across the curriculum.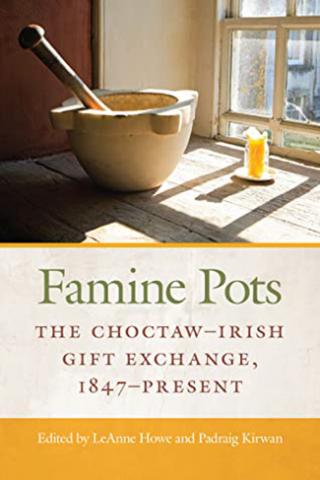 According to a Time Magazine article, Irish donors have shown an outpouring of generosity to the Navajo Nation, which has been severely hit by COVID-19.  This support has drawn attention to a moment in the past: during the Irish potato famine, the Choctaw Nation sent $170 ($5,000 today) of relief aid to the Irish people, despite facing hardship themselves. The Choctaws' act of goodwill was never forgotten by the Irish, and a close bond between the two groups has persisted historically. University of Georgia Eidson Distinguished Professor of American Literature LeAnne Howe (Choctaw) has co-edited a book about the event titled Famine Pots: The Choctaw Irish Gift Exchange 1847-present, forthcoming from Michigan State University Press. According to Professor Howe, "I learned about the Choctaw sending money to the Irish from my mother. She told the story that she'd been told; how the people of Ireland were starving, so the Choctaws took up a collection and sent money to help them buy food. I admit I'm still amazed, and proud of our history. So, when I met scholar, Padraig Kirwan in the UK many years later, we decided to collaborate on a book about the event."
Sujata Iyengar won a research fellowship from the Folger Shakespeare Library to investigate a current book project, Shakespeare and Adaptation Theory (under contract to Bloomsbury's "Shakespeare and Theory" series). Originally scheduled to visit archives at the National Library of Scotland, Shakespeare's Globe, and the National Theatre Archive in London this summer for a chapter on outdoor and promenade performances of Shakespeare's collaborative, lesser-known play Pericles in the twenty-first century, Dr. Iyengar will instead be writing in social isolation at home in Athens, Georgia, with her family. 
Aruni Kashyap has accepted an invitation to serve as one of the jurors of the JCB Prize for Literature, which is India's most coveted literary award offered by the JCB Foundation. Also known as India's equivalent to the Pulitzer, in terms of value and prestige, the award celebrates the diversity of Indian literature.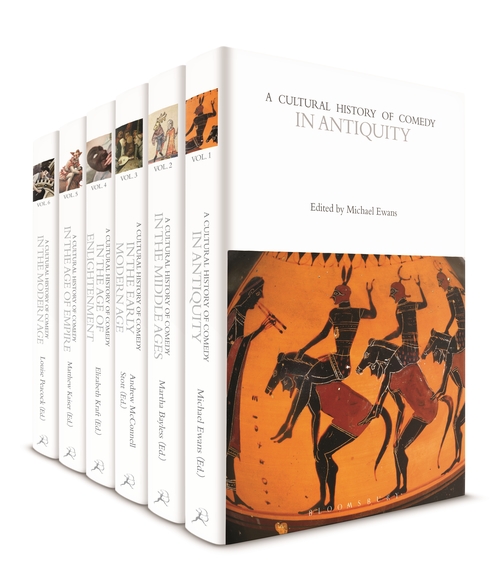 Elizabeth Kraft's edited collection for the Bloomsbury Cultural History of Comedy will be published this Spring. Her volume, History of Comedy in the Enlightenment, features essays on Form, Theory, Praxis, Identities, Politics and Power, Laughter, and Ethics by the top scholars in the field.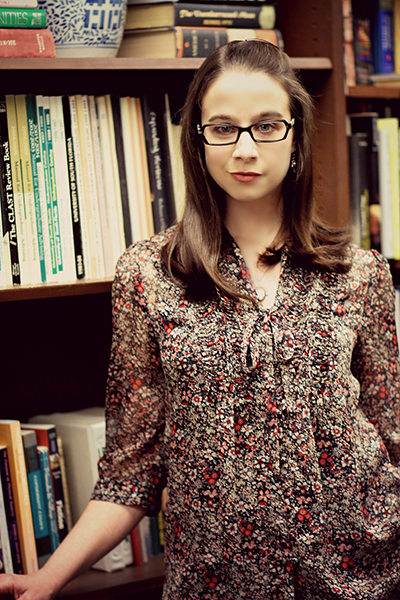 Christine Lasek-White had two personal essays accepted for publication. "Jury Pool" was published in Sidereal Magazine Issue Six. "Stranger Body" was accepted by Natural Bridge and is forthcoming in Fall 2020. 
Casie LeGette guest edited an issue of the journal Nineteenth-Century Studies. The special issue, "Reassembly," calls attention to the creative work of remaking and recombining textual and visual objects into something new. The included essays examine all kinds of objects and topics: toy theaters, illustrated scrapbooks, Cockney novels, newspapers, dictionaries, and Pinterest. Characters from one toy theater play gleefully defect to other plays; a Cockney tradesman invades Byron's Ukraine; advertising images are transformed into characters in a satirical proto-comic book; Pinterest users happily combine poems by Dickinson with recipes for her coconut cake. The reassembled art that fills this issue delights in and with its unexpected combinations.  
John Lowe presented a paper on Colson Whitehead's The Nickel Boys at the Modern Language Association Meeting in Seattle in January. He has also published a number of essays, including: "Teaching Abraham Cahan's Yekl as a Comedy of Arrival" in Approaches to Teaching Jewish American Literature, edited by Roberta Rosenberg and Rachel Rubenstein (MLA 2020): "Dark Waters: Vereen Bell's Swamp Water and the Tropical Sublime" in Swamp South: Literary and Cultural Ecologies, edited by Eric Gary Anderson, Taylor Hagood, Kirstin Squint, and Anthony Wilson (LSU Press, 2020): "Literature of the U.S. South: Modernism and Beyond" in A Companion to American Literature edited by Susan Belasco, Theresa Strougth Gaul, Linck Johnson and Michael Soto (Wiley-Blackwell 2020): and "Pirates of the Caribbean in Frank Yerby's The Golden Hawk" for Critical Insights into Frank Yerby edited by Matthew Teutsch (Mississippi UP, 2020).  
Barbara McCaskill was a 2020 Non-Resident Fellow in the Hutchins Institute for African & African American Research at Harvard University. With Sidonia Serafini (PhD candidate, English), she has published a blog for the Spring 2020 Readex Report (15.1) titled "Reverend Peter Thomas Stanford Pushes Back: The Politics of Antislavery in the Early Twentieth-Century Press." Their forthcoming book is The Magnificent Rev. Peter Thomas Stanford: Transatlantic Activist and Race Man (UGA Press, June 2020). McCaskill participated in the Georgia Incarceration Performance Project, which received a 2020 Honorable Mention Award for Best Public History Project from the National Council on Public History. She was invited to join the editorial board of ESQ: A Journal of Nineteenth-Century American Literature, is serving a second consecutive term as a consultant reader for Legacy: A Journal of American Women Writers and is a mentor on the new Early Career Connection Committee of C19: The Society of Nineteenth-Century Americanists. McCaskill is interviewed on the History Channel's website about the story of William and Ellen Craft, the couple who escaped enslavement in Georgia in 1848 and became antislavery activists. Ellen Craft's clever disguise as an affluent white male enslaver gained the couple international attention. They returned to Georgia during the 1870s to establish schools for the freedpeople. See Dr. McCaskill's book, Love, Liberation, and Escaping Slavery, for the story of this couple and their 1860 memoir. 
Richard Menke has been awarded the 2020 Albert Christ-Janer Creative Research Award, sponsored by the University of Georgia Research Foundation. The University of Georgia Office of Research celebrates his work on their website: "Richard Menke, associate professor of English, is an innovative scholar of Victorian media studies, creatively crossing traditional disciplinary boundaries between literature and technology. He has transformed how scholars think about relationships between the realist Victorian novel and the era's emerging media and communication technologies, such as the electric telegraph and wireless telegraphy. These advanced methods and tools presented competition to the written word, not by displacing print but by integrating various literary and technological forms. This new, media-rich world became an important element of storylines and themes in Victorian fiction, shaping forms and content of imaginative writing. By the late 19th century, writers began viewing print as only one medium among many. Menke illuminates how these changes were continual, rearranging and rebalancing diverse technologies in an expanding system of media. His body of work demonstrates original and substantive contributions to the study of Victorian literature."  
Jed Rasula's Acrobatic Modernism from the Avant-Garde to Prehistory (Oxford University Press, 2020) is the companion volume to History of a Shiver: The Sublime Impudence of Modernism (Oxford 2016). Two other manuscripts will go into production in a couple months: Lower Frequencies: Genre and Extravagance in the Novel (Oxford), and Wreading: A Potential Intelligence (University of Alabama Press). Dr. Rasula notes: "It will be a challenge getting both ready for publication at the same time, but thanks to the coronavirus I will no longer be giving keynote addresses at several conferences (in England, Croatia, Belgium) during the summer. Compromised consolation indeed!" 
Esra Santesso has published an excerpt from her work in progress in the prestigious NEH journal, Humanities: The Magazine of the National Endowment for the Humanities. "From Munnu: A Boy from Kashmir: A Close Reading by Esra Mirze Santesso. "Humanities, Winter, 2020, 14-15.  Her ongoing project was partially funded by an NEH Summer Stipend.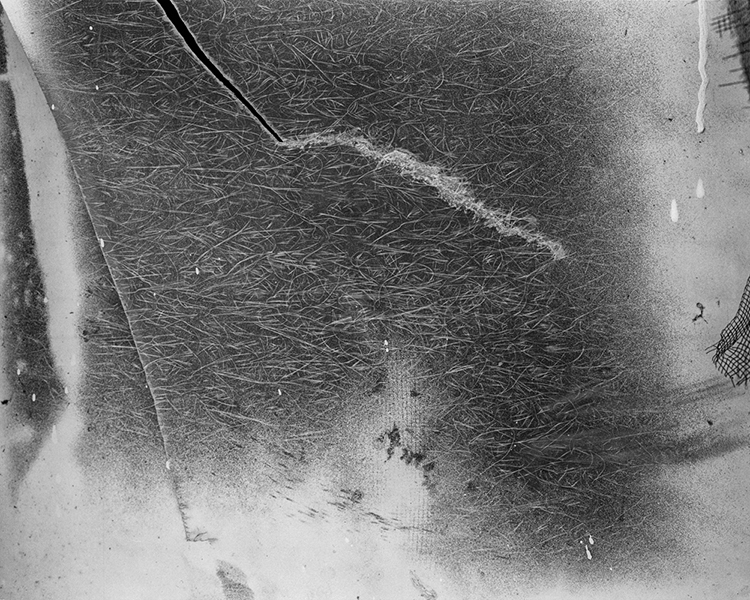 Andrew Zawacki published a pair of poetry books this year—UNSUN: f/11 (Coach House Books) and Sonnetssonnants, translated into French by Anne Portugal (éditions joca seria)—as well as the chapbook, Waterfall plot (Greying Ghost). Six of his large-format photographs were included in the exhibition "To Sight's Limit" at the Woodland Pattern Book Center in Milwaukee. https://unsunf11.com/
Collaborations 
The Creative Writing Program was pleased to celebrate the book launches of for English Department/Creative Writing Faculty Aruni Kashyap and Andrew Zawacki at Ciné on February 12th. Aruni's His Father's Disease was published in 2019 by Context (an imprint of Westland Books, 2019) and Andrew's Unsun: f/11 was published in 2019 by Coach House Books.  Video of the reading is available on the English Department website. Graduate student, Paul Cunningham, was the creative force behind the video trailer for Unsun: f: 11.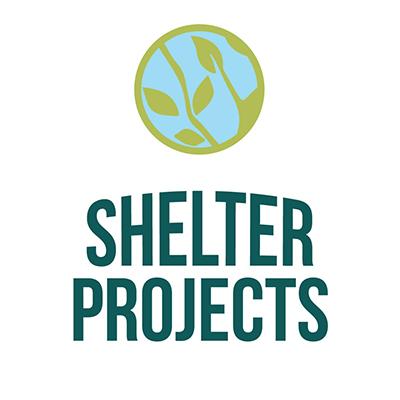 The English Department and Creative Writing Program are pleased to announce that three graduate students have been awarded Willson Center Shelter Project micro-fellowships. Congratulations to Nathan Dixon (PhD candidate, Creative Writing), Hannah V. Warren, (PhD student, Creative Writing), and Christina Wood-Martinez (PhD student, Creative Writing). The Shelter Projects program awards $500 fellowships to support the creation of shareable reflections of the current pandemic through the arts and humanities. The funded projects were selected by a committee representing the sponsoring UGA units and Flagpole from among more than 100 proposals representing more than 25 departments, schools, and colleges across the university, as well as the Athens and Georgia communities at large. Projects will be completed over the coming months and featured individually in Flagpole and on the Willson Center website as schedules and resources allow. The full suite of Shelter Projects will be presented as an online exhibit during the UGA Spotlight on the Arts festival in November 2020. A selection of projects will be displayed in an in-person exhibition if possible given the circumstances regarding the need for social distancing at that time. 
On March 2, 2020, the Symposium on the Book hosted invited speaker Julie Park, Curatorial Fellow and Visiting Professor at NYU for a talk about eighteenth-century material textual culture titled "Making Paper Windows to the Past: Eighteenth-Century Extra-Illustration and the Art of Writing" taken from her third book project, Writing's Maker. The symposium also featured a graduate student and recent grads roundtable with presentations from Courtney Hoffman (alumna, Brittain Fellow in English at Georgia Tech), Elizabeth Kennison (PhD student, History), Sarah Mayo (PhD, English), Alicia Wies (MA student, English), and a pop-up rare books exhibit with books from the seventeenth and eighteenth centuries, including handwriting manuals and richly illustrated texts.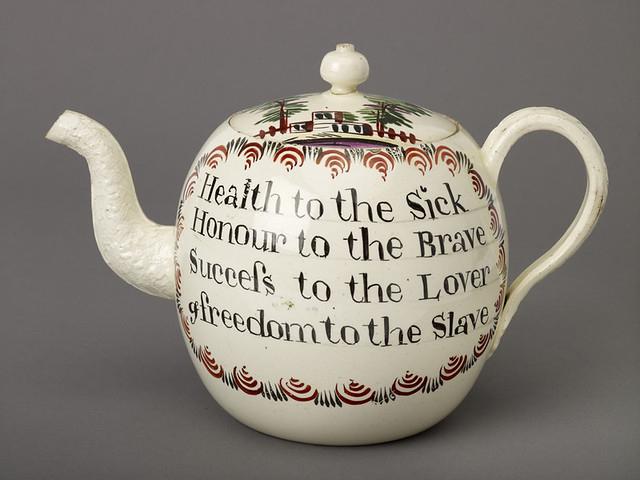 In November, UGA's Colloquium in Eighteenth and Nineteenth-Century British Literature and the Franklin College Office of Inclusion & Diversity Leadership hosted Dr. Patricia Matthew, Associate Professor, Montaclair State University. In addition to delivering a talk entitled, "'for dead weight': Sugar, Literature, and Anti-Slavery Material Culture," Dr. Matthew met with English Department Graduate Students and visited Dr. Casie LeGette's Jane Austen class. 
This past year, Write@UGA continued to support writing and writing pedagogy across campus. For a series of events and consultations on writing across the curriculum, Write@UGA welcomed Cris Elder to Athens in late February. At the University of New Mexico, Cris is Associate Professor of Rhetoric and Writing, Director of Writing Across the Curriculum, and an award-winning, innovative teacher. This year's events included a panel lunch discussion called Writing and Thriving, which featured nine writing leaders from seven schools and colleges across UGA. In bringing together panelists and audience members from across campus, Writing and Thriving provided a step forward in developing a community around writing at UGA. Write@UGA 2020 programming was generously supported by the Division of Biological Sciences, the Center for Teaching and Learning, the English Department's Ballew Lecture Fund, the Franklin College of Arts and Sciences, First-year Writing, Office of Faculty Affairs, Office of Instruction, and Office of Research and coordinated by Lindsey Harding, Elizabeth Davis, and Holly Gallagher. Also in February, Lindsey Harding offered a workshop for faculty and graduate students on instructional approaches to documentation practices across the disciplines. This year, Write@UGA continued its collaboration with the Office of Faculty Affairs to run the Creating a Sustainable Writing Practice Program (CSWPP) for UGA faculty each semester. CSWPP even hosted its first Zoom workshop in April with a session titled "The Productive Scholar: Balance and the Academic Writing Life" joined by 23 participants.