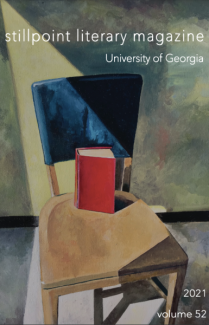 In front of the Main Library, 320 S Jackson St, Athens, GA 30602
Stillpoint Literary Magazine will host an outdoor reading on Friday, April 29th at 2 p.m. in front of the Main Library. This reading will celebrate the launch of issue 53 and National Poetry Month.  Anyone featured in recent issues of Stillpoint will be invited to read and refreshments will be provided.
Stillpoint staff are busy finishing up issue 53, which will feature work by University of Georgia students submitted during the 2021-2022 academic school year.
This event is sponsored by the Ruppersburg Stillpoint Literary Endowment, the Georgia Review, and UGA Libraries.