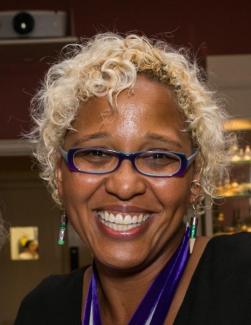 Special Collections Libraries Building, 300 S. Hull Street
Please join us for the final Symposium on the Book, which this year is addressing Diversity in the Archives.
Professor Susan Phillips (Northwestern University) will be our featured plenary speaker, and will give a talk in the second-floor auditorium at 4pm titled "Traveling Salesmen: Trafficking Stereotypes in the Premodern (Print) Marketplace." In her scholarship as well as her teaching, Susie Phillips is interested in the materiality of the book—how texts were produced, published, circulated, and read. Her book, Transforming Talk: The Problem with Gossip in Late Medieval England (Penn State 2007) explores the religious, cultural, and literary work of "idle talk" in late medieval England. Gossip's supposedly idle words, she argues, are transformative; they blur the boundaries between people, discourses, genres, practices, and words. She has published essays on Chaucer, gossip theory, late medieval pastoral practice, Renaissance dictionaries, medieval multilingualism, and pre-modern pedagogy.
The symposium begins at 9:30am with coffee and refreshments, followed by an interdisciplinary UGA faculty panel featuring Barbara McCaskill (English, African American Studies); Channette Romero (English, Native Studies) and Jonathan Haddad (Romance Languages). 
At 2pm there will be a hands-on pop-up rare book exhibit, all in the Special Collections building, which is free and open to the public. 
This event is sponsored by the Willson Center for Humanities and Arts, the Department of English, and the UGA Libraries