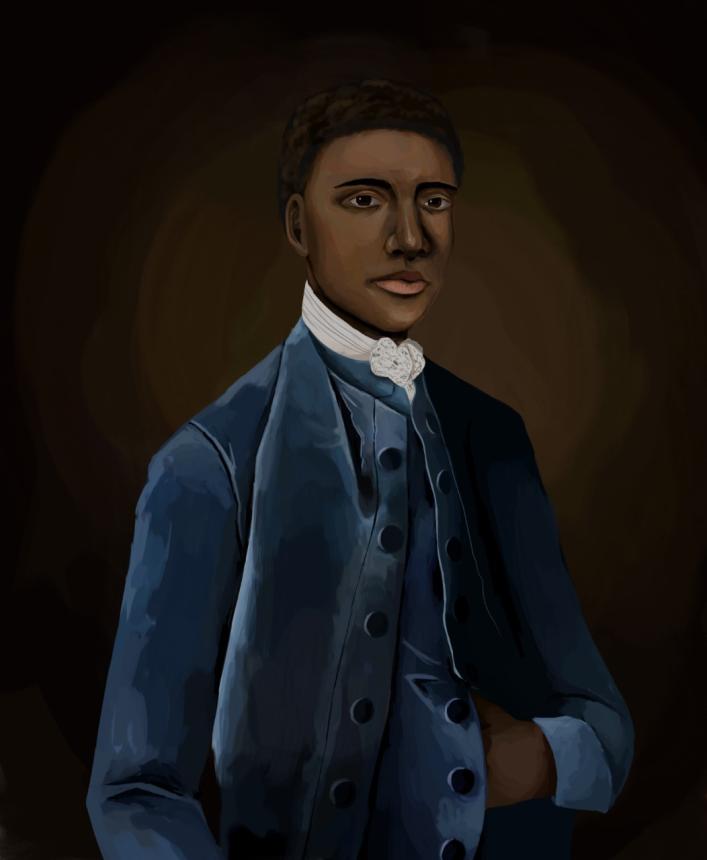 ENGL 4430 Poster Session on Britain, Ireland, and the Caribbean
Students in Dr. LeGette's ENGL 4430 on Britain, Ireland, and the Caribbean held a poster session, displaying their research and creative work. Student posters covered a range of topics: 18th-century caricature, portraiture, and fashion; histories of slave rebellions and sugar production in the Caribbean; original musical compositions, and more. This poster session was sponsored by the Willson Center's Mellon Global Georgia grant.
Creative Writing Program and the Georgia Museum of Art partner on exhibit featuring Native American printmaking and poetry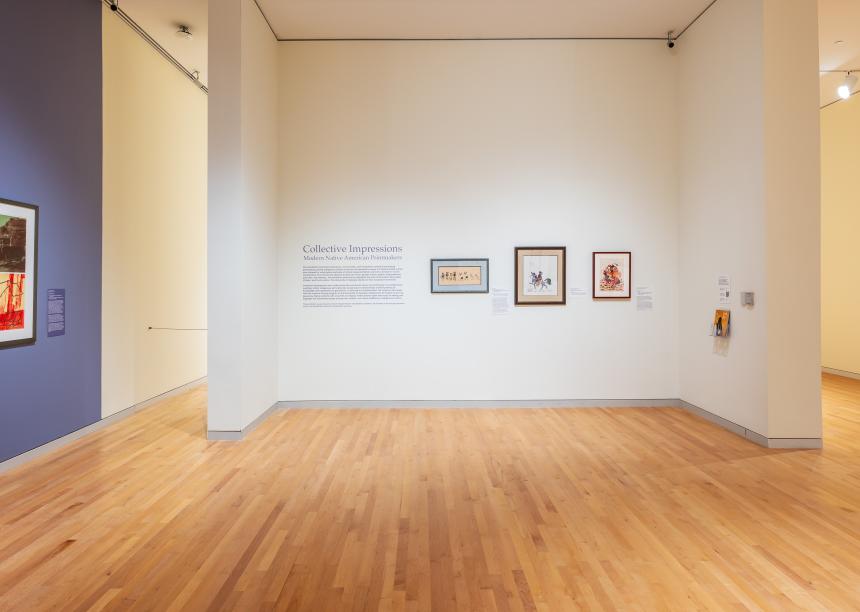 Eidson Distinguished Professor in American Literature LeAnne Howe and the Creative Writing Program partnered with the Georgia Museum of Arts to create the exhibit "Collective Impressions: Modern Native American Printmakers." The exhibit, open from Oct 16th 2021 – Jan 30th 2022, features works by Native American visual artists paired with readings from the Norton anthology of Native American poetry, When the Light of the World Was Subdued, Our Songs Came Through, which was co-edited by Professor Howe, U.S. Poet Laureate Joy Harjo, and scholar/poet Jennifer Elise Foerster.
Professor Howe and Assistant Director of Creative Writing Christine Lasek-White worked with Georgia Museum of Art's Curator of American Art, Jeffrey Richmond-Moll, and Curator of Education, Callan Steinmann, for over a year to plan and execute the exhibit. Visitors to the exhibit can listen to recorded readings of poems from the anthology while viewing pieces in the exhibit. The poems chosen reflect the varied experiences of the Native American poets who wrote them, going all the way back to "Eleazar's Elegy for Thomas Thacher" (1678). The goal of the collaboration is to enhance the viewers' experience of the American Indian artists' work.
Professor Howe chose six poems to feature alongside the print works on display, and the poems were performed by English Department Ph.D. students, including Chelsea L. Cobb, Nathan Dixon, Nathan Gehoski, Aviva Kasowski, Mike McClelland, and Hannah V. Warren. The program for the exhibit, including the bios of the readers, can be read here.
To celebrate the exhibit, Professor Howe, Assistant Director Lasek-White, Ph.D. students Dixon and Warren, and Curator Richmond-Moll took part in a museum talk on Thursday, Nov. 11th at 5:30 p.m. in the Georgia Museum of Art auditorium. Panel participants spoke about how the exhibit came to be, the goal of the partnership between English and the museum, and what it meant to participate in this interdisciplinary project. Video from that talk is available here. 
According to Georgia Museum of Art Director William Eiland, over 1,000 people have already visited the museum during the exhibit's run. Copies of When the Light of the World Was Subdued, Our Songs Came Through will be on sale at the museum gift shop until the end of the exhibit.