By Summer Porter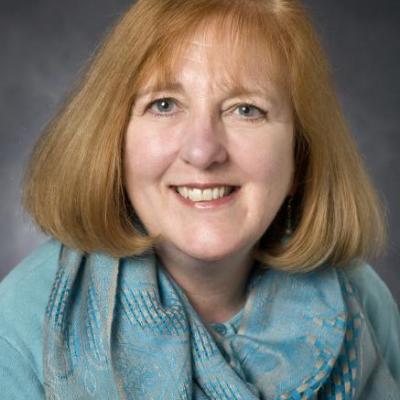 Following her retirement in August 2020 after 33 years in the UGA English Department, Professor Emerita Elizabeth Kraft is organizing a new fund to support research within the department, focusing on the period of 1640 to 1832. Both undergraduate and masters-level students of the English department are eligible to submit a proposal to receive this fund. Submission deadlines will be released by the department, with the fund being granted this academic year (2021-2022). 
After retiring, Dr. Kraft was approached by Franklin College fundraisers, stimulating her desire to give back to the university following her time here. In her words, "My students, my colleagues, and my research projects enriched my life. I felt a deep sense of obligation upon retirement, and I wanted to hear about the opportunities for philanthropy."
Dr. Kraft met with Franklin College's Director of Development Meredith Metcalf about this, discussing her career and, specifically, her research work with undergraduate students. Examples of past projects include her work with Luke Vines (now a PhD-candidate at Vanderbilt) on editing Anna Barbauld's literary criticism as well as her work sponsoring Aysha Jerald, who both presented and published research as a McNair scholar. After discussing these experiences, Dr. Kraft and Ms. Metcalf created this fund to encourage and support undergraduate and M.A. student research. 
Dr. Kraft's own area of specialization is in Restoration and 18th-century British literature. Concerning this field, she says, "It features a body of work that most high school students do not encounter, yet it is a field of literary studies that has enormous national and international support. [With] many annual conferences, for example, library fellowships, [and] journals devoted to the field." Its interdisciplinary nature and integral role in emerging emphases in literary study provides exciting opportunities for students working in the field.
Recalling her own research, Dr. Kraft describes one project which focused on a single poem, "Washing Day" by Anna Letitia Barbauld. Her research presented the poem's ending image of a hot air balloon as "a symbol of scientific progress" rather than the widely held dismissal of it as a "leisure-time activity." Dr. Kraft thoroughly enjoyed the process of examining old magazines for her research and, particularly, reading of a duck, a sheep, and a hen experimentally sent off in a hot air balloon. She hopes this fund and her continuing mentorship of fund awardees will inspire new research projects that fill the student and the field with "joy, excitement, and adventure." 
Dr. Kraft advises interested students to think broadly about what to pursue, be it a primary source from the past, or a contemporary work that addresses that history, like the volume of poetry The Age of Phillis, or the musical Hamilton. She also notes that research encompasses combing databases of historical materials and attending conferences, among countless other means. She says, "I want students to think imaginatively about the eighteenth century, which is, after all, the time period during which both the University of Georgia and the United States of America were born." 
Summer Porter is an English and EMST double major and a social media intern for the UGA English Department.