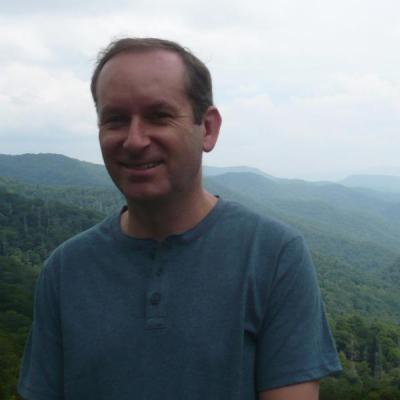 Contact Info
Office Hours:
Spring 2020: Tuesday/Thursday 3:15
My teaching and research focus on British, Irish, and American literature from the late nineteenth century to the twenty-first.  I am especially interested in the strategies of confrontation and provocation -- aesthetic, ethical, emotional, psychological, political -- that modernist writers devised and executed in the first half of the twentieth century.  My first book, Modernism and the Theater of Censorship (Oxford UP, 1996), features chapters on James Joyce, D.H. Lawrence, Virginia Woolf, and Radclyffe Hall.  In A Sense of Shock: The Impact of Impressionism on Modern British and Irish Writing (Oxford UP, 2011), I consider fictional and non-fictional prose from Walter Pater and Henry James to Joseph Conrad and Virginia Woolf.  Other publications include a study of Kazuo Ishiguro's The Remains of the Day (Continuum, 2001) and a new essay on style and sympathy in his later novel Never Let Me Go (scheduled for publication in 2020). 
My major ongoing research project explores literary modernism's response to the decline and fall of the aristocracy in the democratic age.  Organized around affects and attitudes that British and Irish modernists associated with different forms of aristocracy (social, political, artistic, and intellectual), this project considers Lawrence and Woolf together with Elizabeth Bowen, Aldous Huxley, Evelyn Waugh, and other authors who reflected on the fate of aristocracy in the decades between the two world wars.  
In my undergraduate teaching, I range across the fields of literature in English since 1900.  My regular course offerings include the 20th-Century British Novel, 21st-Century British Fiction, James Joyce, and Spy Fiction.  I also teach the sophomore survey of British literature from 1700 and First-Year Odyssey seminars on Huxley, Ishiguro, and other authors.  My most recent graduate seminars have studied 21st-Century British Fiction, Modern Irish Literature, and Modern Quartet: Forster, Lawrence, Huxley, and Bowen.  
Outside UGA, I serve on the editorial advisory board of the journal Modern Fiction Studies and am in the middle of a two-year term as President Elect of the D.H. Lawrence Society of North America.
Education:
Ph.D., University of Rochester, 1988-1993
B.A., Cambridge University, 1985-1988
Wolverhampton Grammar School, 1977-1984
Selected Publications

Selected Publications:

Books

A Sense of Shock: The Impact of Impressionism on Modern British and Irish Writing (Oxford University Press, 2011).

Kazuo Ishiguro's The Remains of the Day: A Reader's Guide (Continuum, 2001). 

Modernism and the Theater of Censorship (Oxford University Press, 1996).  Listed by Choice as an Outstanding Academic Book.

 

Recent and forthcoming articles

"'The deepest of all realities': Stupidity, Intellect, and Hierarchy in Lawrence and Huxley."  Twentieth-Century Literature (2021, forthcoming)

"Logics of Disintegration in Lawrence and Huxley."  Etudes Lawrenciennes, no. 52 (2021, forthcoming)

"Ishiguro's '<Strange> Rubbish': Style and Sympathy in Never Let Me Go."  Modern Fiction Studies, vol. 66, no. 4 (Winter 2020, forthcoming)

"'A more emotional, a more keenly analytical picture': Impressionism, Naturalism, and Sociology in Ford Madox Ford," in The Socio-Literary Imaginary in Nineteenth and Twentieth-Century Britain: Victorian and Edwardian Inflections, edited by Maria K. Bachman and Albert D. Pionke (New York: Routledge, 2020), pp. 198-218

"Expatriation, Snobbery, and Uncommon Commonness in Aaron's Rod and Kangaroo."  D.H. Lawrence Studies (South Korea), vol. 26, no. 2, special international issue edited by Michael Bell, Virginia Hyde, and Nak-Chung Paik (December 2018), pp. 22-49

"Elizabeth Bowen's Mélisande."  Texas Studies in Literature and Language, vol. 59, no. 4 (Winter 2017), pp. 457-476

"'A Small Caste of Experts': Aristocracy, Intelligence, and Stupidity in Huxley's Interwar Fiction."  Aldous Huxley Annual, vol. 16 (2016), pp. 173-190

"Naturalism, Realism, and Impressionism."  In Late Victorian into Modern, 1880-1920, edited by Laura Marcus, Kristin Shepherd-Barr, and Michèle Mendelssohn (Oxford: Oxford University Press, 2016), pp. 187-203