By Christine Lasek-White
A 56-minute documentary co-written and co-produced by the University of Georgia Eidson Distinguished Professor in American Literature, LeAnne Howe, (Choctaw Nation) premiered nationally Nov. 1 on PBS. Searching for Sequoyah is the first documentary to chronicle the legendary accomplishments and mysterious death of the famed 19th-century Cherokee visionary, Sequoyah.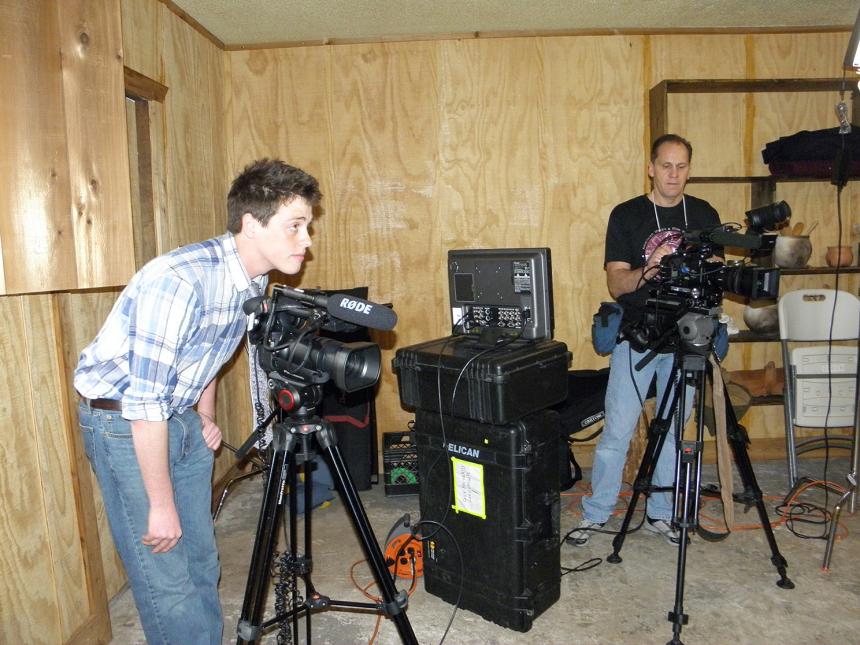 The documentary was a major collaborative effort and was directed by James M. Fortier (Ojibway) and co-produced by University of Oklahoma professor Joshua Nelson (Cherokee Nation). PBS-affiliated stations began broadcasting Searching for Sequoyah as part of their programming for Native American Heritage Month. Viewers should check their local PBS schedule for the exact date and time of local screenings and streamings.
Along with Professor Howe, other members of the crew have connections to UGA. Matthew Kliewer a Ph.D. candidate in English at the University of Georgia, with a primary focus in Native American and global Indigenous literatures and film, worked on location in Oklahoma in the making of the film. Kliewer is also currently working on a graduate certificate in the Institute of Native American Studies. His research looks at connections between the literary and the sonic in Indigenous expressions. Alumni Grace Cole also worked on location in the making of Searching for Sequoyah. She graduated from UGA with a B.A. in English and Creative Writing. Her areas of study included Native American and Indigenous literatures, Modern American and English literature, alternative media as literature, and creative writing in fiction, poetry, and playwriting. She is also the proud mother of three adult children, two of whom are current students at UGA.
To work on the Searching for Sequoyah documentary was an important and rewarding experience for both students. According to Kliewer, "I was originally brought in to help with Searching for Sequoyah by my former mentor, Joshua Nelson. I was only on set for two days, but that experience is, in large part, the reason I'm here in Georgia today. After conducting interviews with the living ancestors of Sequoyah, it was impossible not to be struck by the absolute genius of Sequoyah, the man, and the lasting impact his life and works have had and continue to have on the Cherokee people. Because of LeAnne Howe, James Fortier, Joshua Nelson, Amanda Cuellar, and so, so many more incredible folks who worked on this film, Searching for Sequoyah will reach large audiences across the country and share this essential story of the Cherokee people."
While much is known about Sequoyah's many accomplishments, very little is known about the man himself. The greatest mystery is not that he created the Cherokee writing system, but rather the details of his final journey to Mexico and the circumstances of his death. After removal from their homelands in the 1830s, some Cherokees removed to Mexico. Sequoyah, in his late 60s, set out to reunite the Cherokee people by encouraging those in Mexico to return to Tahlequah. He died in Mexico of his ailing health.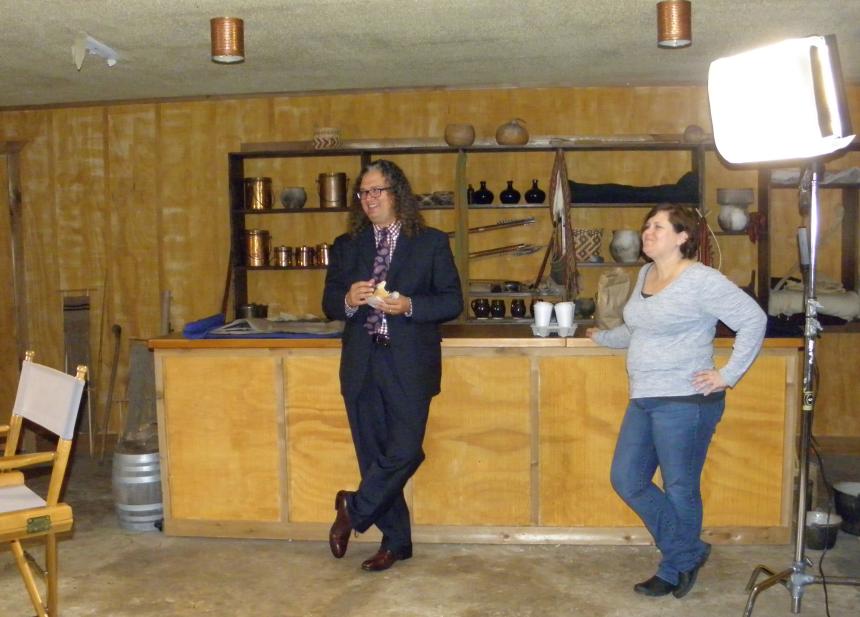 According to alumni Cole, "I knew very little about Sequoyah when I began working on Searching for Sequoyah as a CURO Assistantship with LeAnne Howe the Spring of 2016, but as the project progressed and I listened to the vast and varied individuals who were interviewed for the film, the more I came to be truly awed by this man and the legacy he created. Sequoyah's legacy was not only in the creation of the syllabary but also the Cherokee community and culture that has been bolstered by his gift of a writing system. There is always a good deal of time before, during, and after the actual filming while the interviewees wait on for the crew to do their thing. So, in speaking with these people, I was continually struck by their passion and reverence for Sequoyah and his creation, but also by their own accomplishments that were so influenced by him and, in some cases, a direct result of Sequoyah's legacy. What's more, I learned how incredibly important Sequoyah and his syllabary are to the Cherokee people and, I would argue, to American culture as well. There is something magical about the way in which a single man could create something with such lasting and far-reaching impact as Sequoyah did and to see in real life how that creation is both thriving and influencing others to greatness."
In November, Professor Howe spoke with WUGA's Chris Schupe on Athens News Matters about the documentary.  You can listen to that interview here
More information about the documentary can be found on the Searching for Sequoyah website.
Christine Lasek-White is the Assistant Director of Creative Writing