Dr. Magdalena Zurawski, Director, Creative Writing Program   
Christine Lasek-White, Assistant Director, Creative Writing Program  
Virginia Rucker Walter Poetry Prize for an Undergraduate Student Poet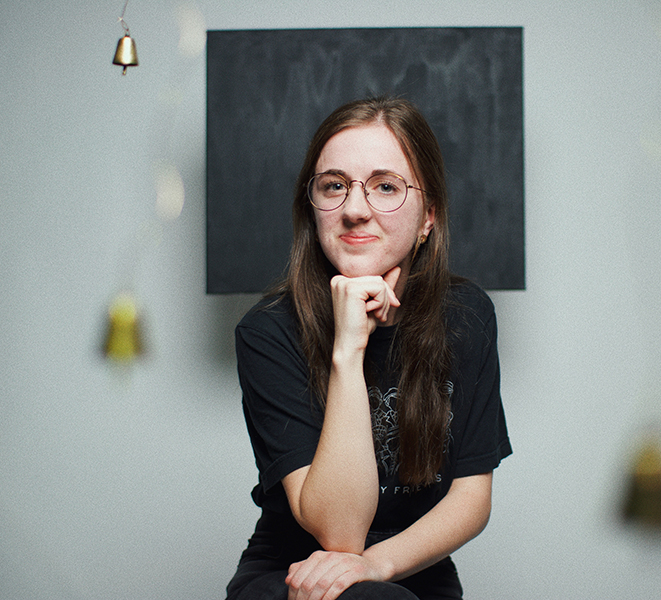 Awarded to Joybeth Sullivan, for her poem "pilgrimage palindrome 22"   
What the judge had to say:   
"pilgrimage palindrome 22" is a beautifully vulnerable and ambitious look into the humility of gratitude and passing time. What begins as an occasional poem for the speaker's birthday evolves into a moving account of wonder at how those who love us see us in so many different iterations along our "same walk," and continue to love us. I admire the manipulation of time in this poem; the reader experiences both a particular day as well as an overlaid timeline of memories. The poem speaks with a level of frankness that might have been tempting to let go into cliché or melodrama, but because it is paired with such stark images ("the sound of the kitchen drawer closing," "the two flavors of gelato"), it is much like watching a antique video reel, full of the weight of time passing. This reel brings the reader into stunningly candid moments of insight, like "there is still a lot of newness," and "I guess that's what growing up makes you do / your parents become people and all you want to do is say / thank you / I'm sorry / I'm sorry."   
About the Virginia Rucker Walter Scholarship Fund: The Virginia Rucker Walter Poetry Prize for an Undergraduate Poet is named for Virginia Rucker Walter, who was a poet and student at UGA in the 1980s. Virginia Walter was killed by a drunk driver before she was able to graduate, but her family presents this prize in honor of her memory and in celebration of her love of writing poetry.   
Diann Blakely Poetry Prize for a Graduate Student Poet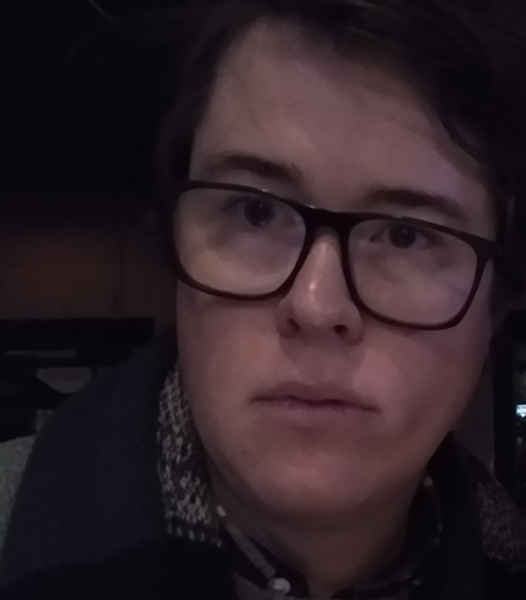 Awarded to Connor Fisher for his poem "Sight / Unsight"   
What the judge had to say:   
"Sight / Unsight" is a moving meditation on the power of what is at first seemingly "missing" in art—the material real of the world. When describing Manet's "Olympia," the speaker writes, "the reclined woman looks out [ ] but / still, there's no flesh on the easel." In this poem, the artist does not create reality, nor does she want to: "At best, she translates and, translating, finds / blindness—or not blindness but / unsight, floating sight," an imaginary which lies between the canvas and the real: "the wonder of ocean, the wonder of / buildings." The open form of the poem itself allows the reader to see the beauty and wonder in this blindness, "this beauty of / what is not there, not seen." This exquisite poem helps us see that it is the space between—the grace of the imaginary—that changes us: "like a dear friend walking / toward one in a dream."   
About the Diann Blakely Visiting Poet Fund: The Diann Blakely Poetry Prize for a Graduate Student Poet is presented in honor of American poet, essayist, editor, and critic Diann Blakely.  Before passing away in 2014, Diann was known for her commitment to southern poetry and culture. She taught at Belmont University, Harvard University, Vanderbilt University, and was a former poetry editor at the Antioch Review and at New World Writing.  This award is made possible as part of the Diann Blakely Visiting Poet Fund.   
The Creative Writing Awards submissions were judged by poet and UGA alum Gale Marie Thompson.  About the judge: Gale Marie Thompson is the author of Helen or My Hunger  (YesYes Books, 2020) and Soldier On (Tupelo Press, 2015), and two chapbooks. Her work has appeared in American Poetry Review, Tin House Online, The Adroit Journal, jubilat, BOAAT, and Crazyhorse, among others. She has received fellowships from the Vermont Studio Center and Kimmel Harding Nelson Center for the Arts. She is the founding editor of Jellyfish Magazine and co-hosts the arts advice podcast Now That We're Friends. Gale lives in the mountains of North Georgia, where she directs the Creative Writing program at Young Harris College. You can find her on Twitter at @thegalester.