by Magdalena Zurawski, Director, Creative Writing Program and Associate Professor of English and Creative Writing
I've been at UGA teaching creative writing, poetics, and literature for six years, just long enough to witness a few generations of my undergraduate poets and writers make their way out of Park Hall into the larger literary world. A good number of our creative writers have received fellowships to pursue graduate studies in creative writing and literature and have been active in many of the vibrant literary communities around the country. This November while I was in Tucson to give a reading, I had the pleasure of seeing English Department alumni Hannah Lawless and Will Stanier, both who are currently MFA students in creative writing at the University of Arizona. This fall many of our seniors are hoping to follow in the footsteps of Hannah and Will; they've been preparing applications to continue their creative work in the context of an MFA program.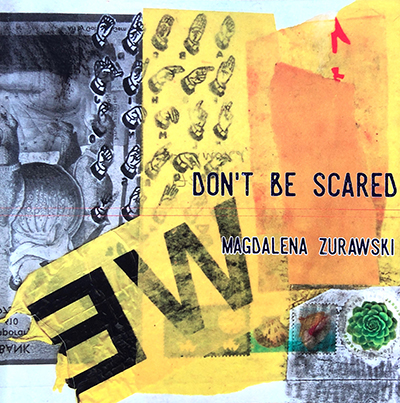 As a poet, my most intense and regular exchanges on and around poetry have been with my students. My undergraduate students in particular, because of my frequent contact with them, have helped me think about the value of poetry in a world that demands to be understood in dollars and cents. These classroom relationships have inspired me to begin writing about teaching and the first installment of this work appeared recently in the form of a chapbook, Don't Be Scared, published by the Operating System. In April, in honor of the National Poetry Month, the publishing collective asked me to choose seven writers to discuss a writer especially important to their own work for an online feature. Because Don't Be Scared is a long meditation on teaching, I thought to select seven poets and writers who have been undergraduate students of mine. As you can see in their essays and bios, these recent graduates, already move in a larger world of American poetry. I hope that you'll take the time to read who inspires these inspiring young writers: Anna Franklin, Trevor Lisa, Ruby Mars, Sam Lane, Maxwell Rabb, Claire Morgan, Marianna Hagler.