Our Mission Statement
The Writing Center maintains a strong commitment to the excellence of all UGA students. We understand that writing is critical to excellence both in the classroom and in the professional future of each student we encounter, regardless of academic interests. We seek to assist students in understanding the writing process, elaborating on their ideas and theories, and evaluating and editing their own work.
Please do not call the main English office phone number with Writing Center questions. Instead, please direct questions to WritingCenter@uga.edu for the fastest response time.
Our Services
The Writing Center offers a variety of services to meet the needs of the UGA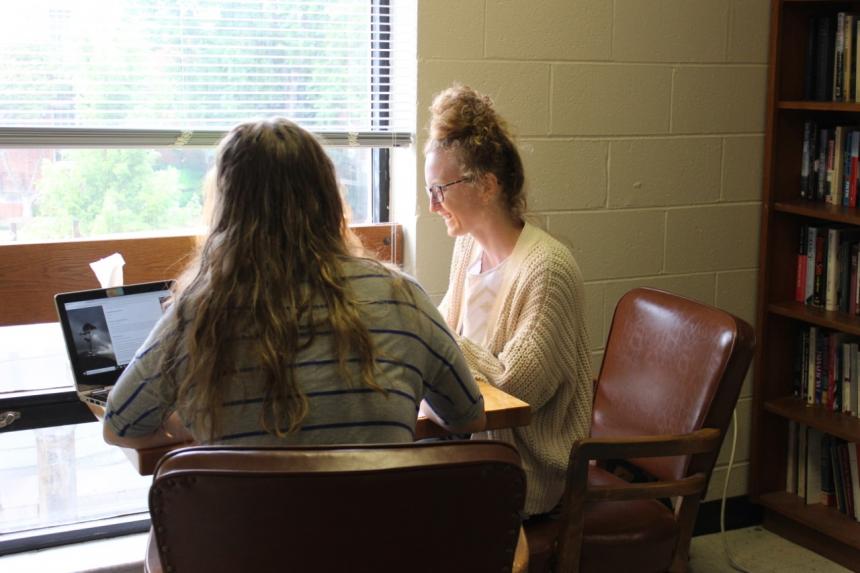 community, but please note we will not proofread or edit papers for our visitors. If you would like a list of editors-for-hire, please email us at WritingCenter@uga.edu. 
Writing Center consultants focus on providing the following services: 
Helping visitors evaluate aspects of their writing, including thesis development and organization of an essay's content.

Teaching visitors how to self-evaluate and proofread written work independently.

Providing professional feedback on a wide-range of writing, from an English 1101 essay to a statement of purpose for medical school to a dissertation draft.

Meeting clients wherever they are in the writing process (from brainstorming stages to the final revision) and providing feedback on how to improve the current draft and/or the visitor's writing in general. 

Visiting classes or special events to familiarize students with Writing Center services or to present a lesson on a specific aspect of writing. Instructors or organizations wishing to request a visit from the Writing Center should email us at WritingCenter@uga.edu. Please note, if we are visiting a class, the course's instructor must be present at the time of the presentation, as Writing Center consultants cannot "sub" for instructors or professors.
To schedule an appointment with a Writing Center consultant, please visit uga.myWConline.com. You can find directions for scheduling an appointment by following the "Appointments" link on the right-hand side of this page.