Dr. Richard Menke, Undergraduate Coordinator 
James Kallerman, Administrative Coordinator  
Virginia Rucker Walter Scholarship   
Awarded to Nele Langhof, nominated by Dr. Roxanne Eberle. In her nominating letter, Dr. Eberle wrote: "Nele is simply one of the strongest undergraduate majors that I have had the privilege of teaching. In addition to her excellent work in the classroom, both as a lively participant in class discussion and articulate writer, Nele has served the department as the Social Media Intern for the last two years. In that role, she has expanded the scope of our outreach and made the English Department community a more cohesive and welcoming one."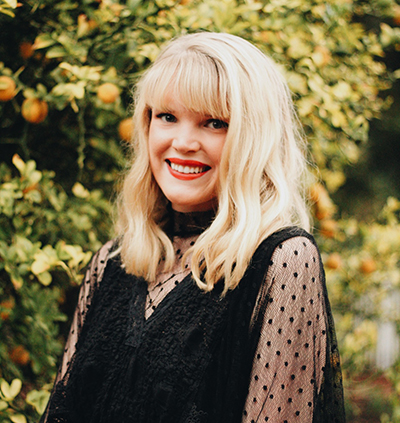 Honorable Mention awarded to Abby Brunn, nominated by Dr. Sujata Iyengar. In her nomination, Dr. Iyengar wrote: "Currently a junior, Abby Brunn hopes to pursue a career in publishing and has worked as an Acquisitions intern for the UGA Press since her sophomore year. She has just completed—and shone in—my theoretically sophisticated split-level 'Shakespeare and Media' class."   
About the Virginia Rucker Walter Scholarship: This award acknowledges an outstanding English major. It is named for Virginia Rucker Walter, who was an undergraduate at UGA in the 1980s. Virginia Walter was killed by a drunk driver before she was able to graduate, but her family presents this prize in honor of her memory and in celebration of her love of literature.     
Joshua David Brown Memorial Scholarship   
Awarded to Aparna Pateria, nominated by Dr. Susan Rosenbaum, who shared the following remarks: "Both in the classroom and in her essays,  Aparna Pateria has demonstrated excellent analytical reasoning, intellectual curiosity, and original thought. Aparna has the skills and instincts of a true scholar, finding and pursuing connections that have not been explored in literary scholarship, and going beyond what has been assigned in class to develop her ideas. Her intellectual gifts in research may owe something to her second major in Biology. She has a stellar academic record in the English Major and at UGA, and she is remarkably talented, curious, and dedicated. In short, Aparna Pateria is a very worthy recipient of the Joshua Brown award."   
About the Joshua David Brown Memorial Scholarship: Every year, this scholarship is awarded to an outstanding rising junior in English. Joshua Brown's father writes: "Joshua loved the University of Georgia and the English Department. He considered it a privilege to study under the incredible professors there.  It is the Brown family's hope that the award will continue to make it possible for students to pursue their dreams in writing and expression."   
Undergraduate Essay Prizes   
Best Essay Highlighting Primary Sources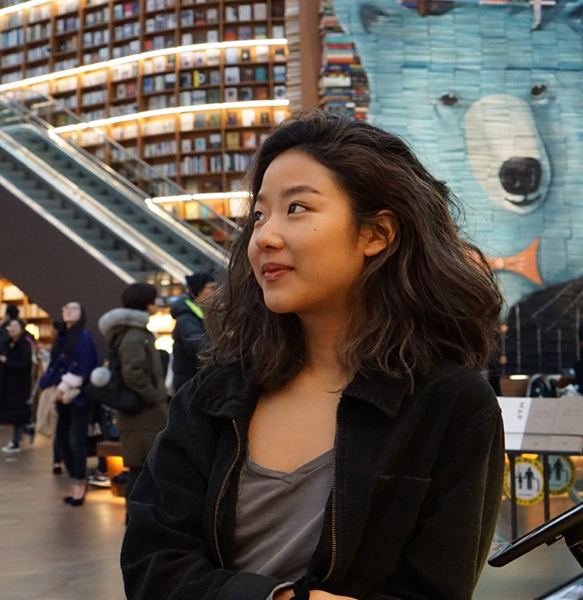 Awarded to Janis Yoon for "Material Divinity in Wallace Stevens's Poetry," nominated by Dr. Susan Rosenbaum.  
From Dr. Rosenbaum: "Janis Yoon's essay 'Material Divinity in Wallace Stevens' Poetry' explores the relationship between nature and humanity in 'The Idea of Order at Key West' and 'Esthétique du Mal,' finding that the human 'capacity to imagine and create reflects a concrete divinity which far surpasses that of an abstract god.' Yoon began their study of Stevens early in the semester, using the digital tool Voyant to map diction in his long poem 'Sunday Morning,' and their final essay (which received the award) unfolds Stevens' philosophical thinking about divinity through a perceptive analysis of his diction and imagery."   
Best Essay Making Significant Use of Secondary Materials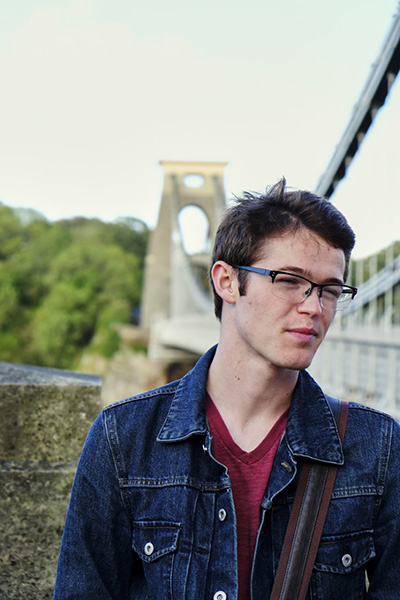 Awarded to Chase Hockema for "The Audience and the Co-Presence and Co-Production of Liveness," nominated by Dr. Sujata Iyengar.  
From Dr. Iyengar: "Extending theoretical models pioneered by Philip Auslander and Claudia Georgi, and evidence drawn from several 'live' performances of Romeo and Juliet—a live performance at the Atlanta Shakespeare Tavern, a recording of a live performance at the London Globe, and the archived Royal Shakespeare Company's live Twitter stream production, 'Such Tweet Sorrow'—Chase Hockema's outstanding paper contrasts different understandings of audience 'co-presence' and 'liveness' with the inherent separation of spectacle and audience within film (for example, within Baz Luhrmann's William Shakespeare's Romeo + Juliet). Fluently written and beautifully sourced, it taught me something new."   
The Undergraduate Essay Prizes are supported by the Robert E. Park Memorial Fund.
Digital Humanities Prize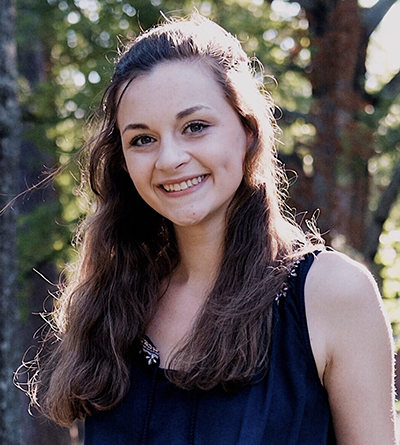 Awarded to Emily Hearn for "The Poetry Project," a multimedia website, nominated by Dr. Elizabeth Davis. In her nominating letter, Dr. Davis wrote: "Emily's Digital Storytelling showcase project was the work of a writer engaged in thoughtful consideration of how digital media transforms the way we tell stories. Her project was an evocative and multisensory exploration of the power of poetry, nature, and writing. Through careful and intentional use of media affordances, Emily crafted an immersive and emotionally affecting 'hero's journey' through the crucible of artistic creation that left a profound impression on her readers."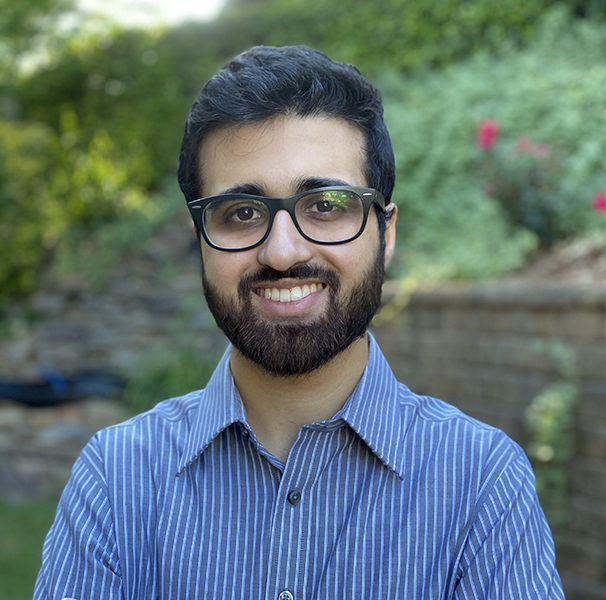 Honorable mention awarded to Muhammad Siddiq, "The Flying Controller," a podcast, nominated by Dr. Richard Menke. In his nominating letter, Dr. Richard Menke wrote: "Muhammad Siddiq's delightful podcast, a perfect capstone to his work in English 3410 (Literature and Media), uncovers the buried history of the 1980s home videogame bust—in particular, how thousands of unsold copies of Atari's E.T. game ended up secretly dumped in a New Mexico landfill, and how this notorious incident might help us think about gaming and sustainability."   
About this award: The Digital Humanities Prize is awarded to an outstanding student project at the intersection of English studies and electronic technologies. It is supported by the Robert E. Park Memorial Fund.
Prigge Family Scholarship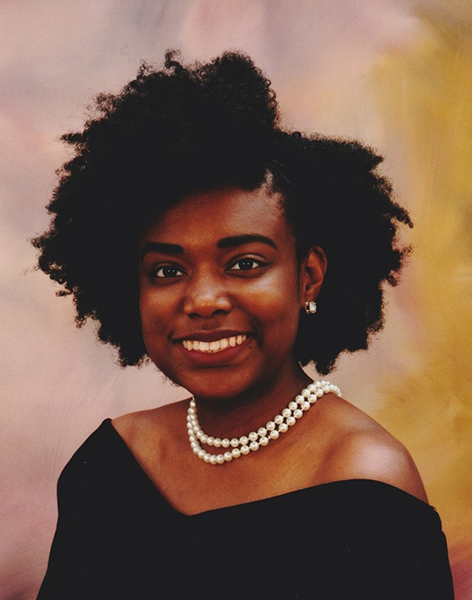 Awarded to Mikayla Tribble   
About the Prigge Family Scholarship Endowment for English: William Prigge (AB/MA English, 2014) enjoyed many academic successes in the English Department and now lives in New York, pursuing his dream in the publishing industry. The purpose of the Prigge Family Scholarship Endowment Fund, endowed by his parents Bill and Melissa Prigge, is to provide scholarship support for students in the Department of English who demonstrate excellence in literary studies.   
The H. Grady Hutcherson Memorial Scholarship   
Awarded to Jack Bunker, Georgia Kate Kent, and Michaela Wilkins    
About the Grady Hutcherson Memorial Georgia Access Scholarship in English: H. Grady Hutcherson, a Double Dawg (BSED Science Education, 1949; MA English, 1951), began teaching in Park Hall in 1951 and retired in 1991. He and Mary Hutcherson (AB English, 1951) were married in 1955 and had two sons, both of whom attended UGA. Grady died in 1996, and Mary decided to honor her late husband's work by establishing the H. Grady Hutcherson Memorial Scholarship in English.