by Paul Cunningham
In 2020, the Willson Center for Humanities, in partnership with the Graduate School, the UGA Arts Council, the Franklin College of Arts and Sciences, and Flagpole, received over 100 proposals for the Shelter Projects program. Each $500 micro-fellowship was created to "support graduate students and community-based artists and practitioners in the creation of shareable reflections on their experience of the current pandemic through the arts and humanities." UGA Creative Writing PhD students Nathan Dixon, Christina Wood Martinez, and Hannah V. Warren were three of the 34 individuals selected to receive a Shelter Project micro-fellowship. Dixon contributed a play, Wood Martinez: a short story, and Warren: a sequence of poems.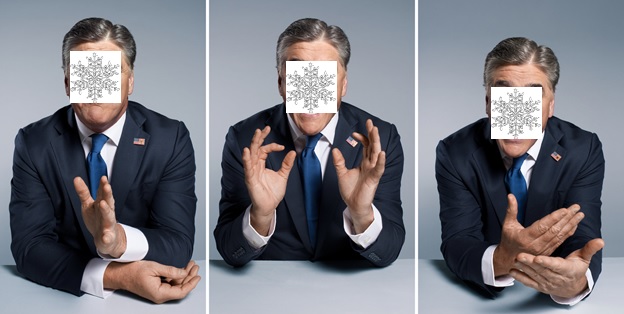 Dixon, a fourth-year Creative Writing PhD candidate at the University of Georgia, contributed a play titled Snowstorm Pandemiconium: A Play[gue]. The author cites former president Trump's downplaying of the Coronavirus as having "undoubtedly contributed to the virus's high death-toll in the United States." Radioman, the play's rage-filled, radio host protagonist, feels like a hybrid of Rush Limbaugh and Alex Jones:
RADIOMAN
It's us against them - us against them! - and it's pretty clear who the victim is . . .
"My play is a kind of mash-up," says Dixon. "All of the Radioman's words are pulled directly from the mouths of right-wing commentators and the obituaries are pulled from actual obituaries. One journal that liked the play refused to publish it because they insisted that "repetition is not [my] friend." Sadly, repetition is the name of the game. We are locked into our separate worlds of disconnection, our feedback loops (i.e., eco chambers) and cannot match the easily-consumable rhetoric (i.e., spectacle) with the more-difficult-to-digest reality. For a year bodies continue(d) amassing as right-wing commentators continue(d) spouting lies about the virus. Writing the play was a way to vent my anger at people who disregard human life for political gain. It was an exercise in playing amanuensis, and it makes an argument by association. It piles up curated material—all of which has actually been said—without any need to level an accusatory finger. The facts simply speak for themselves. Perhaps the play is overwritten, but only as a reflection of our overwritten reality. The Radioman preaches, the sheep repeat what he says, the children sing songs, the obituaries assert their presence, the ping-pong balls rain death from the sky. Although it might not make for a typical reading, the pacing mimics reality."
You can read Snowstorm Pandemiconium: A Play[gue] in its entirety here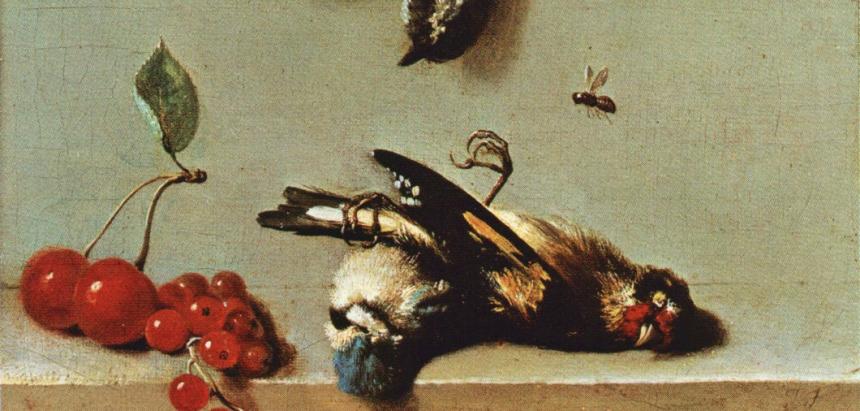 Prioritizing connections over isolation, Christina Wood Martinez's short story, "The Oriole," is not only a response to the pandemic, but also a moving exploration of grief. In an interview from the October issue of Flagpole, Wood Martinez notes the "broad perspective" of Willa Cather's The Professor's House as a structural influence on her story. Here's an excerpt from "The Oriole":
"It felt strange to go out because she could see how little everyone knew of each other. Last week, at the pharmacy, she had filled her basket and waited in a line of people to ring up her purchase and all she could think was, My sister has died and she has died on purpose, but not one of you would guess it."
"The beginning of the pandemic was a period of a lot of loss in my life," says Wood Martinez. "My grandmother passed away, a friend committed suicide, and I began sheltering in place many hundreds of miles away from family. The Shelter Project micro-fellowship gave me time and space to write a short story, 'The Oriole,' reflecting on that feeling of loss. It's a story about a woman grieving the death of her sister, and there's a lot of sadness to the story, but beyond thinking about loss, I was reaching for a bit of hope and thinking about the things that connect us: memories, love, and the natural world."
You can read "The Oriole" in its entirety here.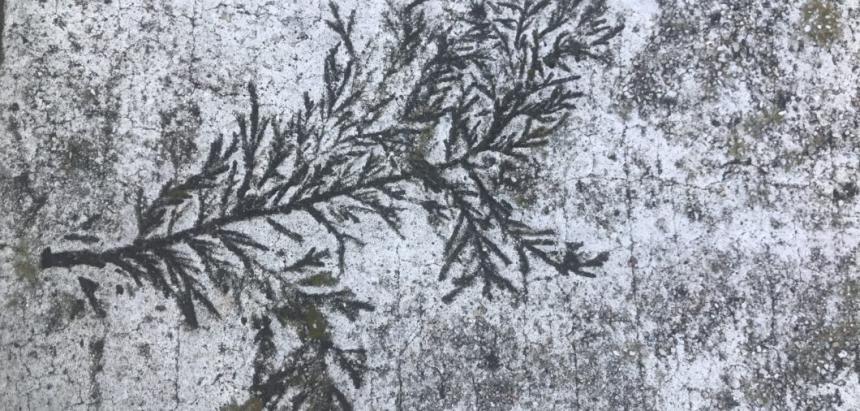 Finally, Hannah V. Warren responded to the pandemic by delving into Georgia's histories to write a sequence of poems called Estranged Georgia. The poems, called "cities," are written from the perspective of an outsider. Warren considers "state-endorsed erasure" and "refined tourism" to be core issues at stake in Estranged Georgia.
all the houses here are for rent
& turbulent cedars want for nothing
cubed units of elbows smashing together
you curve your tongue around lamp posts
                                    sing wicked and slant
until the world licks you clean again
Warren writes: "I began Estranged Georgia as a larger project before the pandemic, intending to analyze how individual towns in our state present or hide their histories from the public eye and to reflect on what an outsider would learn about the towns when visiting. Currently, Georgia institutions are assessing their own histories with slavery and genetic testing on marginalized bodies, and I approached this project with that process in mind, seeking to understand how Georgia frames its own stories and the multiple histories at stake. During the first few months of lockdown, though, I no longer had open access to these public histories, and I began considering the same questions on a microscopic scale while keeping in mind larger implications: for my Willson Center Shelter Project, I centralized my research and writing on Athens to assess my participation in movement and observation with strictly limited physical presence. The outcome of this project was "Estranged City," composed of a series of interconnected and intertextual poems that integrate my experiences of learning local history while in isolation.
You can read "Estranged City" in its entirety here.