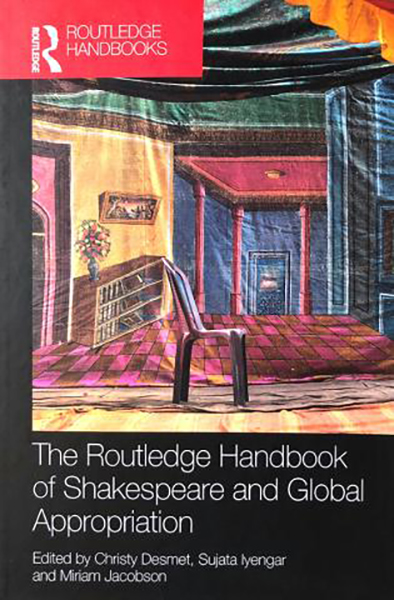 Sujata Iyengar and Miriam Jacobson announce the bittersweet publication of the 470-page Routledge Handbook to Shakespeare and Global Appropriation, which they co-edited with the late Christy Desmet and have dedicated to her memory. The volume includes 39 groundbreaking essays on such topics as Shakespeare in manga, mobile games, and podcasts; Shakespeare and global justice, environmentalism, and white supremacy; Shakespeare on traditional and avant-garde stages; and teaching Shakespeare with, to, and for children and young people. It also includes a previously unpublished early Arabic translation of Shakespeare's sonnets, an archive of a century of Irish Shakespeares on stage, and an introduction richly contextualizing Shakespearean adaptation over the past half-century. Three alternative tables of contents encourage instructors to customize the volume for their classes. Any royalties earned by the editors will go to the Christy Desmet Memorial Fund, which supports a graduate student studying British Literature before 1900.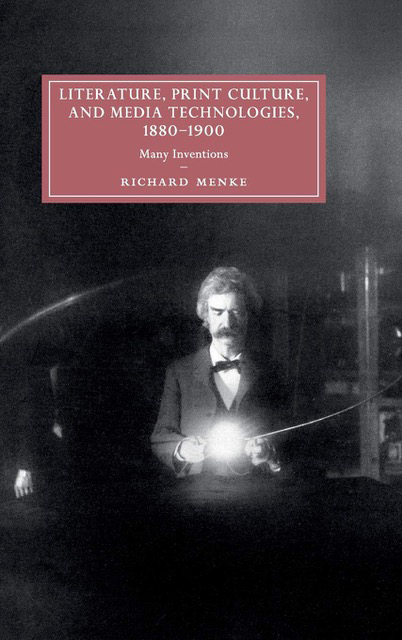 From telephones and transoceanic telegraphy to typewriters and phonographs, the era of Bell and Edison brought an array of wondrous new technologies for recording and communication. At the same time, print was becoming a mass medium, as works from newspapers to novels exploited new markets and innovations in publishing to address expanded readerships. Amid the accelerated movements of inventions and language, questions about media change became a transatlantic topic, connecting writers from Whitman to Kipling, Mark Twain to Bram Stoker. Richard Menke's Literature, Print Culture, and Media Technologies, 1880–1900 (Cambridge University Press, 2019) analyzes the ferment of media multiplicity as an urgent subject as authors sought to understand the places of printed writing in the late nineteenth century's emerging media cultures.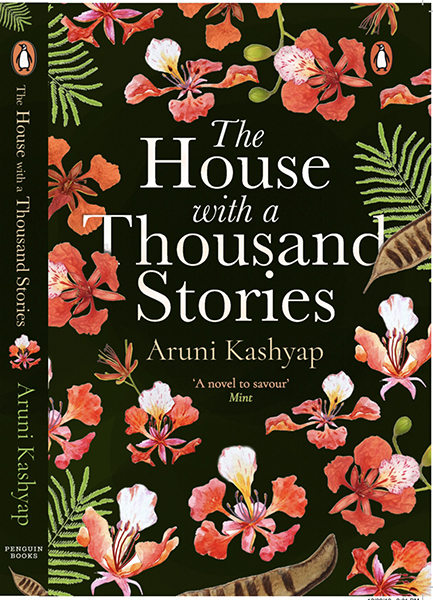 Aruni Kashyap's novel, The House with a Thousand Stories (Penguin Books), reissued in December 2019, is set in India's politically turbulent state of Assam. In 2002, young Pablo, a city boy who has mostly lived a sheltered and privileged life in Guwahati, is visiting his ancestral village for his aunt's wedding. This is his second time in Mayong, in rural Assam, since 1998, when he had come for a few days to attend his father's best friend's funeral. As the wedding preparations gather pace, Pablo is amused as well as disturbed by squabbling aunts, dying grandmothers, cousins planning to elope for love and hysterical gossips. And on this heady theatre of tradition and modernity hovers the sinister shadow of insurgency and the army's brutal measures to quell militancy. In the days leading up to the wedding, which ends in an unspeakable tragedy, Pablo finds first love, discovers family intrigues and goes through an extraordinary rite of passage. "The publication of The House with a Thousand Stories announced the arrival of Aruni Kashyap as a new voice in the burgeoning oeuvre of anglophone fiction from northeast India" says The World Literature Today.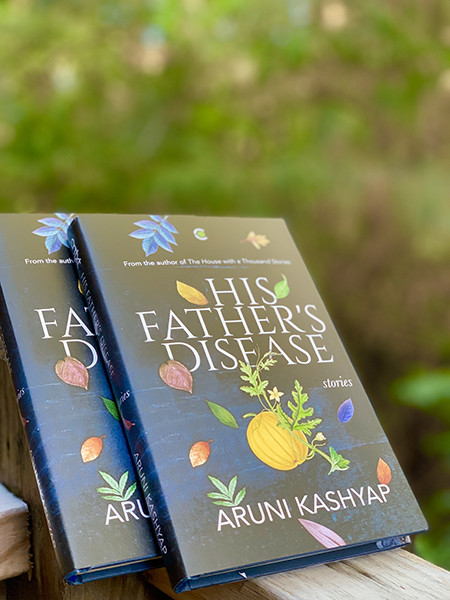 In Aruni Kashyap's most recent publication His Father's Disease, published by Context (an imprint of Westland Book) in 2019, the author offers a frank appraisal of our hypocrisies and desires, hopes and defeats—the stuff of the stuff we carry within us. At a conference in Delhi, Assamese writer Sanjib reimagines the enduring fable of Tejimola, the girl who sprouted leaves. But the English language literati don't understand why he doesn't write about the insurgency. With the very first story in this unusual and unapologetic collection, Aruni Kashyap sets the tone for an intimate exploration of a terrain that is both familiar and alien. In the spirit of modern post-colonial storytellers like Chimamanda Ngozi Adichie and Daniyal Mueenuddin, his stories press the silences of the village and the nascent city to reveal their secrets. Through tales that root up love, violence, motherhood, and sex, Kashyap appears to ask: what are the stories about a place that are told, which ones are worth telling, what do we really want to say? Suchitra Vijayan was in conversation with Aruni Kashyap about his new short story collection His Father's Disease. The book launch event, initially scheduled in New York City, was held online. A video of the conversation is available on YouTube as well as the Polis Project website.