Preparing for a Resurrection: Sigma Tau Delta Honor Society Returns To UGA
By Katherine Haire (Undergraduate English Major) 
The Alpha Alpha Omega chapter of Sigma Tau Delta is crawling out of its shallow grave and resurfacing in the consciousness of UGA's academic organizations' radar as undergraduate students demonstrate their interest in this prestigious society. Overseen by Dr. Richard Menke and spearheaded by its determined officers, led by President Mallory Widdis, Sigma Tau Delta is ready to bring English to the forefront on campus. The organization has already welcomed close to thirty new members, with numbers still growing. Dedicated to promoting English on campus, Sigma Tau Delta will host a Spring Conference to allow UGA's talented English students to showcase their efforts. The officers and members are excited to have the opportunity to participate in reestablishing this international English honor society's presence at UGA and look forward to seeing it grow and prosper in the years to come.  You can follow the chapter's Facebook page and Twitter for information and updates.
Other News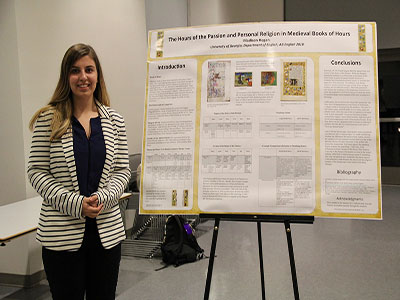 Madison Hogan for winning the Clearest Communication award in this year's Spotlight on the Arts 4 minutes, 33 seconds poster competition! Madison's poster is based on the research she did as an independent study on medieval manuscripts for Dr. Cynthia Camp as part of the Hargrett Hours Project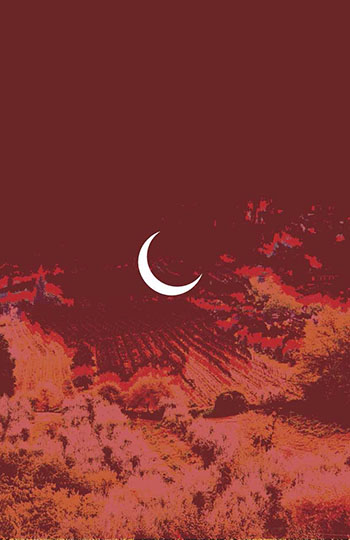 Sherry Luo, a second-year undergraduate, has a forthcoming chapbook titled Imperative of the Night (The Lune, 2017).