Elizabeth Davis, Lindsey Harding, and Sara Steger were awarded a University of Georgia Parents Leadership Grant to fund an Undergraduate Writing Retreat in October 2017. PLC Grants provide support for programs and projects that enhance the undergraduate experience at UGA and meet critical student needs. The Undergraduate Writing Retreat provides students from any major a quiet space, along with food and beverages, in which to work on writing projects, and to get one-on-one and small group writing assistance from facilitators.
The First-Year Composition Program (Christy Desmet, Deborah Miller, Sara Steger, and Robby Nadler) won an SEC 2017-18 SEC Faculty Travel Program Award in collaboration with their First-year Writing Program counterparts at the University of Alabama. The Alabama team visited UGA September 7-9 to learn about our program generally and, more specifically, about Emma and UGA's electronic portfolio project. On November 9-10, the UGA team will do a site visit of Alabama's First-year Writing Program as consultants for their Five-year Plan.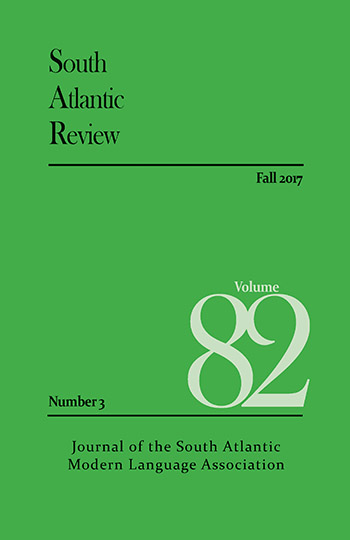 The South Atlantic Review published a Special Issue: Judith Ortiz Cofer: Legacy of a Cuento, In Memorium (1952-2016). This celebration of Professor Cofer's life and writings includes testimonials by faculty members Christy Desmet, Barbara McCaskill, and Hugh Ruppersburg. Lorraine M. López (UGA English Ph.D.) co-edited the volume with Rafael Ocasio, which also includes critical articles and "Las Muchachas," an original poem by Professor Cofer.
This year's SAMLA conference featured two panels in memory of UGA's Judith Ortiz Cofer. The two sections of "A Tribute to the Literary Legacy of Judith Ortiz Cofer" featured Emeritus University Professor of English Hugh Ruppersburg and Director of First Year Composition Christy Desmet sharing remembrances of Ortiz Cofer alongside Lisa Bayer of UGA Press and Stephen Corey and Jenny Gropp of The Georgia Review. PhD Candidate Paula Rawlins also shared her critical essay "From Silence to Song: Reading the Therapeutics of Expression in Judith Ortiz Cofer's The Meaning of Consuelo," a version of which will be included in the forthcoming Label Me Latina/o honoring Ortiz Cofer and her work.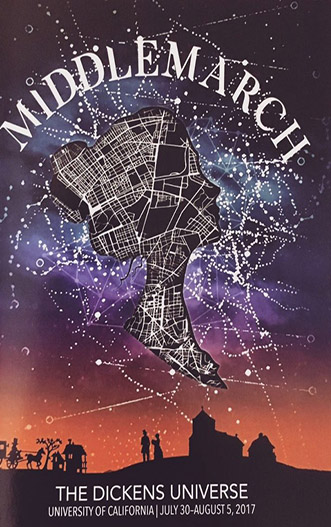 The 37th-annual Dickens Universe conference was held July 30—August 5 at the University of California at Santa Cruz campus. Tricia Lootens, Holly Gallagher, and Holly Fling represented UGA in its inaugural year as a consortium member university.  While traditionally focusing on Dickens's work, this year's conference featured George Eliot's Middlemarch. Dickens Universe is unique in several ways: participants include faculty, graduate students, undergraduates, high school students and teachers, and members of the general public; attendees read the same novel and discuss it while living in dorms and eating in the dining hall together; and instead of presenting papers, participants attend talks, workshops, and seminars, and they have the opportunity to engage in activities such as Victorian dance lessons. Dickens Universe is unlike any other experience, and one of the greatest benefits for graduate students is the opportunity to meet and converse with faculty and other graduate students.
UGA was well represented at this year's Victorian's Institute Conference, which was held this past October at Furman University in Greenville, SC, with presentations by Richard Menke, Casie LeGette, Adam Parkes, Valerie Babb, Holly Gallagher, Holly Fling, Renee Buesking, Alexie Cash, and Christian Gallichio. The conference theme was Victorian Recovery, and, indeed, the conference was so fun that it took participants a full week to recover. This year's keynote speaker was Pamela Gilbert of the University of Florida. Her talk was titled "Uncovering Bodies, Recovering History: Skin Objects in Victorian Britain." Several UGA attendees took home prizes ranging from magnets to t-shirts, and Holly Gallagher received a graduate student travel grant. Victorians Institute unveiled their new website at the business luncheon. Check out the new site to explore future conferences, as well as publishing opportunities in the Victorians Institute Journal.