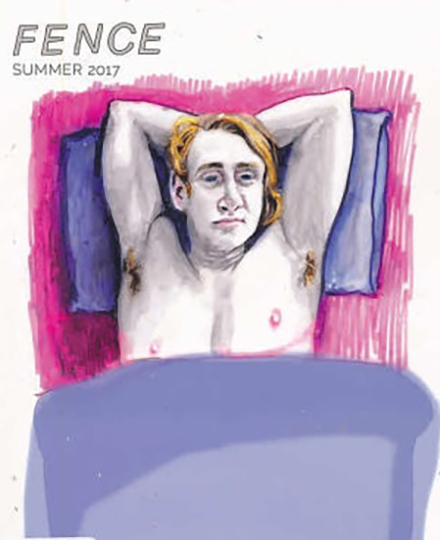 Gina Abelkop published an excerpt from her novel-in-progress, WE LOVE VENUS!, in the Summer 2017 issue of Fence Magazine. Additionally, she presented on panels at the 2017 New Orleans Poetry Festival and the 2017 Southeastern Women's Studies Association Conference.
On 27 April 2017, Renee Buesking successfully passed her comprehensive exams. Renee examined in Romantic and Victorian literature and her third list, under the category of Transnational Networks, focused on the nineteenth-century texts of America, France, and Germany, among others. On the date of her oral exam, Renee's dissertation director Dr. Roxanne Eberle and fellow committee members Dr. Richard Menke and Dr. Casie LeGette also approved her project description for her dissertation. On May 30, 2017, Renee submitted her approved prospectus for her dissertation entitled "Romantic Internationalism: Hybrid Forms and Imagined Communities, 1790-1856" to the graduate school and achieved candidacy. 
This year, Alexie Cash presented "Charlotte Brontë's Villette, the Changeling, and the Defamiliarization of Time" at the Twenty-Fifth British Women Writers Conference; the project began as a paper for Tricia Lootens' Feminist Theory course and continues to develop. Alexie also made her official debut as a swinburnienne at the Victorians Institute Conference with "Swinburne's Seneca," a reading of the influence of ancient Roman tragedy and public spectacle upon the early poetry of A.C. Swinburne.* *(swinburnienne = lady swinburnian)
On June 11, doctoral candidate Maria Chappell presented "Inter- and -Extra- Textuality in the Shakespeare Marginalia of Fanny Kemble," a paper based on her dissertation research, at The Society for the History of Authorship, Reading and Publishing (SHARP) held at the University of Victoria.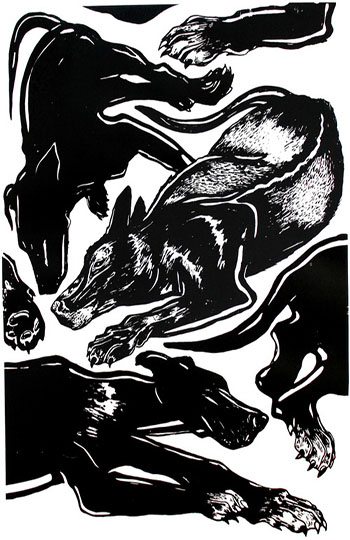 In 2017, Paul Cunningham's poems appeared in Yalobusha Review #24. His review of Daniel Borzutzky's "The Performance of Becoming Human" appeared in DIAGRAM 16.6. With poets Claire Cronin, Maggie Woodward, Marty Cain, and Jacob Brooks, he presented on a panel at the 2017 NOLA Poetry Festival called "We Are Still Here: The Future of Horror in Contemporary Poetics." For the first time in English, his translations of award-winning Swedish poet Helena Österlund are forthcoming in Asymptote and Sink Review. He will be presenting on a translation panel at AWP in 2018 along with Tiffany Higgins, Seth Michelson, and Alexis Almeida.
Anna Forrester has a Fulbright for 2017-2018. She is stationed in Istanbul at Boğaziçi University where she is studying Shakespeare performances for the year.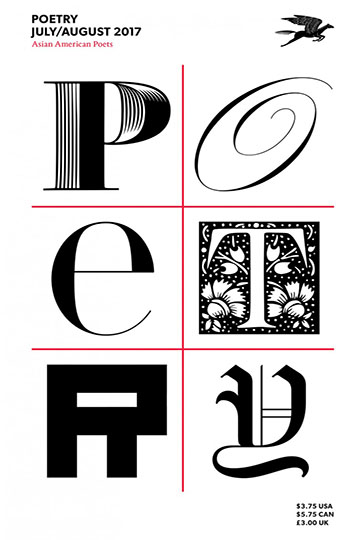 Shamala Gallagher's poem "How They Speak of the Fields" appeared in the July/August 2017 issue of Poetry Magazine and was chosen as a feature for Poetry Daily. Shamala was invited to read at the issue release at the Smithsonian Asian American Literature Festival in July.
Danielle Gilman's essay, "A Critical Heritage: Virginia Woolf, Leslie Stephen, and Walter Scott," was published in Virginia Woolf and Heritage: Selected Papers from the 26th Annual Conference on Virginia Woolf (Liverpool UP) in June. Danielle was recently awarded the George Mills Harper Fund Graduate Student Travel Grant to attend SAMLA this November. Her paper, "The World's Worst Failure: Rebecca West and the New Republic," analyzes an article series produced by Rebecca West in 1916.
Kristen Gleason won the 2017 BOMB Magazine Fiction Prize for her story, "Mumbai," and the 2017 White Review Short Story Prize for her story, "The Refugee." Her story "The Pale Pig" was published in the Winter 2017 issue of A Public Space (as an Emerging Writer Fellow) and her story "Neftali" appeared in the Spring 2017 issue of Prairie Schooner.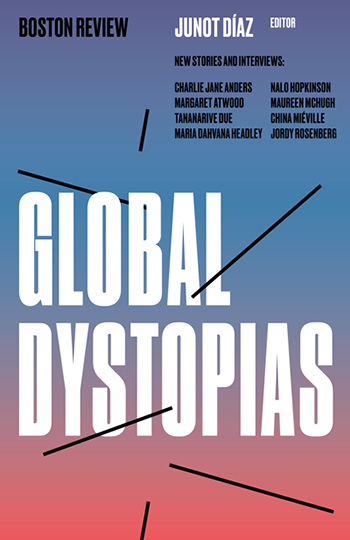 Mike McClelland's short story "What Used to Be Caracas" was selected for inclusion in the Boston Review's new Global Dystopias special print issue, edited by Junot Diaz.
Paula Rawlins's article "Rocking and Humming to 'a prayer in the dark': The Therapeutics of Music in Dorothy Allison's Bastard Out of Carolina" appeared in the Summer 2017 issue of The South Atlantic Review.
This fall, JH Roberts traveled to Montpellier and Toulouse, France on the "Scene-Stealing/Ravir la scène" grant earned by Dr. Sujata Iyengar (UGA) and Professor Nathalie Vienne-Guerrin (UPVM) through the the French American Cultural Exchange (FACE) Foundation through the Partner University Fund (administered through the French Embassy). She attended a study day at the University of Toulouse on "Scenes of Truce," a workshop on "Scenes in the Other's Language/Scènes dans la langue de l'autre" at UPVM, and a planning day for an online teaching resource on Shakespeare's Henry V. She also is a founding member of South East Women Wrestlers, a feminist performance art group who performed several times this semester. Several of her book reviews appeared in journals this year, and she will be presenting her paper "Marie de France as Latinier: A Study of L'Espurgatoire Seint Patriz" at the Southeastern Medieval Association's annual conference mid-November.  Sarah Shermyen's short story, "Peace Be With You, and Also With You" appears in Image Journal's issue 94.
Ward Risvold edited and wrote the introduction to Harry Berger Jr.'s latest book, Canon Fodder: New Studies in European Poetry, Fiction, Drama, and Painting (Fordham University Press, forthcoming) and edited a new volume of Renaissance Papers (Boydell & Brewer, Camden House).