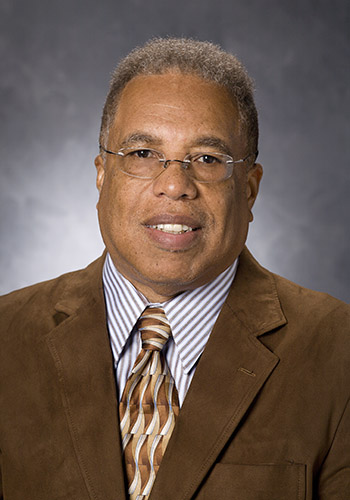 The R. Baxter Miller Award in African American and Multicultural Literature
by Suzi Wong (Director of Principal Gifts, Franklin College of Arts and Sciences)   
How does one celebrate retirement from a distinguished career of forty-plus years in academia?  Champagne?  Roses? A cruise to faraway lands? Or nesting with one's grandchildren with a memoir in the works? Perhaps all of the above.  But for Ron Miller, the occasion sparked another project: the genesis of an endowment to carry on his legacy.
In anticipation of his retirement in 2018, Miller gifted to the University of Georgia's English department The R. Baxter Miller Award in African American and Multicultural Literature.  When fully-endowed, the Fund will provide monetary awards for graduate and undergraduates who demonstrate excellence in this field; these competitive awards may be used for travel to conduct research or to deliver a paper at a conference; or to purchase supplies, books, or software; or any other purpose deemed necessary to advance the student's investigation of literature.
In creating the Award, Miller says, "Somewhat saddened by all the great students I will not teach in the department of our future, I wanted to pass on to them (a Tony Morrison turn) something wonderful. I hoped for them to know that African American literature—indeed all literary art of color—matters. The award speaks to our intellectual values as a department and a creative discipline."
Department head Michelle Ballif concurs, writing "The endowment is substantial, and we look forward to implementing its vision and contribution over the years.  Ron's commitment to researching and teaching the literary accomplishments of African American and multicultural writers has been long-standing, and his imminent retirement from our faculty will result in a palpable sense of loss in our current curriculum and strengths.  This award will help ameliorate this loss by continuing his legacy and by supporting young scholars pursuing research in this area."
With regard to the "young scholars" taught by Miller during his tenure at UGA, many have become seasoned professors and academic leaders in their own right.  Sharon Lynette Jones (English PhD, 1996) is now a Professor in the Department of English Language and Literatures and Director of African and African American Studies at Wright State University in Ohio.  Dr. Jones writes, "R. Baxter Miller's extensive knowledge of literature, prolific scholarly record, and mentoring skills continue to influence my career… (he) exemplifies a commitment to promoting appreciation for literature." 
It is also clear that Miller's mentoring extended beyond the classroom and UGA.  Herman Beavers, Professor of English and Africana Studies at U Penn, holds Miller in high esteem: "When I was a young graduate student in search of models, in particular people who embodied scholarly acumen and a strong sense of community, I was blessed to meet R. Baxter Miller at a conference and I quickly realized that he combined intellectual rigor, principled behavior, and generosity in ways that felt genuine. When I meet young scholars trying to make a place for themselves in the academy, Ron Miller's willingness to engage me as a colleague with something to say informs those conversations. As a writer, thinker, and institution builder, Ron Miller reaches a standard of excellence that has been ---and will continue to be---hard to duplicate."
Indeed, the merit of "duplication" is something that Jurgen Grandt (English PhD, 2000), Associate Professor at the University of North Georgia, ponders in his own teaching; could his course on the Harlem Renaissance be dubbed "Miller Lite?" In a more serious vein, Dr. Grandt writes "Just earlier today, I wrapped up my Harlem Renaissance seminar and decided to end the semester the same way I had started it, by digging up the notes I had taken in Ron's own seminar as a green and often very confused graduate student almost a quarter of a century ago now – and like at the beginning of the term four months earlier, I found myself stunned yet again by the freshness, the vitality, the sheer importance of Ron's ideas. But more even than his towering intellect, it's his passion, his generosity, his wit, that make Ron a – no, the model of what it means to be 'in the humanities.'"
These ardent testimonies represent the fruit of Miller's many years of teaching and personal investment in "young scholars" who were mentored by him in seasons past.  In funding the R. Baxter Miller Award, Miller is continuing to invest in the generations of students arriving after his retirement.  The competitive Award, selected by a faculty committee each year, will recognize the notable work and intellectual prowess of students who are passionate about literature by writers of color and diverse cultures. The monetary award is a tangible benefit, affording immediate, vital opportunities, but the more lasting value will be affirmation. Thanks to a generous "start-up" gift from Dr. Miller's spouse, Professor of Romance Languages Diana Ransom, an inaugural award will be presented as early as Spring 2018. Ultimately, however, the award is not about Dr. Miller's work but rather exists in order to encourage and inspire scholarly and compassionate voices for the future. As Dr. Miller himself writes, "The gesture of this award is symbolic.  It signifies the grail of our art and our wisdom. We are blessed with the opportunity to inscribe what we cherish. In fact, this is why we write."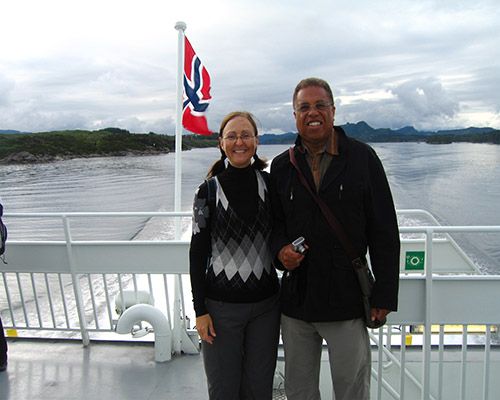 ''''''''''''''''''''''''''''''''''''''''''''''''''''''''''''''''''''''''''''''''''''''''''''
CODA and TRIBUTE:  As Miller closes this chapter in his life, decorated by many accolades (among them The Daryl C. Dance Lifetime Scholarly Achievement Award, The College Language Association, 2014; The Albert Christ-Janer Award for Distinction in the Humanities, 2014; The Donald L. Hollowell Distinguished Professorship in Civil Rights, 2013, 2014; The American Book Award, 1992), he reminisces: "It would be nice for the community to miss me, at least a little…. It has been a grand run. A professor for nearly two-thirds of my life, a full professor for more than half of it. Where did all the years go?"
If you wish, send him a note of congratulations and greetings, c/o the English Department, Park Hall, UGA.  (Just think of all the letters of recommendation and article reviews Dr. Miller has penned on behalf of students in all those decades!)   If you want to offer thanks for his inspiration and be part of the future of African American and Multicultural Literature, consider contributing to the R. Baxter Miller Fund to enrich its capacity to assist students. gail.uga.edu/rbaxtermiller 
Your tax-deductible gift will make an immediate impact, and Dr. Miller will be notified of your kind remembrance. If you have any questions about supporting the Award with a planned gift or stock transfer, please contact me at swong@uga.edu or (706) 410-6876.