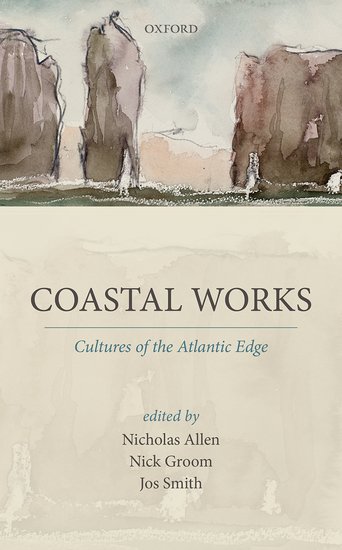 Nicholas Allen, along with Nick Groom and Jos Smith, has edited Coastal Works; Cultures on the Atlantic Edge (Oxford University Press, 2017). Dr. Allen also contributed the essay "Ireland, Literature, and the Coastal Imaginary," which explores the significance of Belfast's maritime history in a global context.
Cynthia Turner Camp has received a SEC Faculty Travel Program Award to collaborate with researchers at the University of Missouri. Dr. Camp will be traveling to Columbia in the spring to work with their Medieval Studies students and faculty.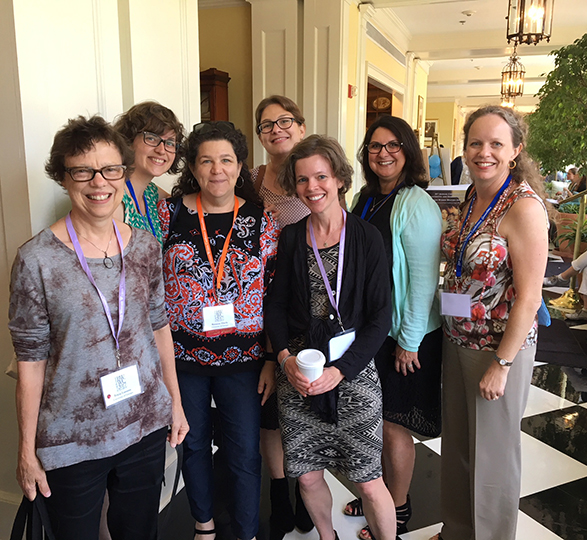 Roxanne Eberle was named Co-President of the 18th- and 19th-Century British Women Writers Association. She also delivered a plenary with her fellow Co-President, Donelle Ruwe, at the Twenty-Fifth Annual Conference of the 18th- and 19th-Century British Women Writers Association, hosted by the University of North Carolina at Chapel Hill. The conference was well attended by UGA English faculty and students, including many alumni. Dr. Tricia Lootens and Dr. Casie LeGette presented their work, as well as current graduate students Renee Buesking, Holly Fling, Holly Gallagher, Alexie Cash, and Henna Messina. Former students included Doreen Thierauf, a conference organizer, Diana Edelman, Lisa Hager, Courtney Hoffman, Katherine Montwieler, Nicole Reynolds, Elizabeth Lee Steere, Beth Ann Way, and Miranda Yaggi.  (Photo from l. to r. Lootens, LeGette, Eberle, Messina, Montwieler, Fling, and Way).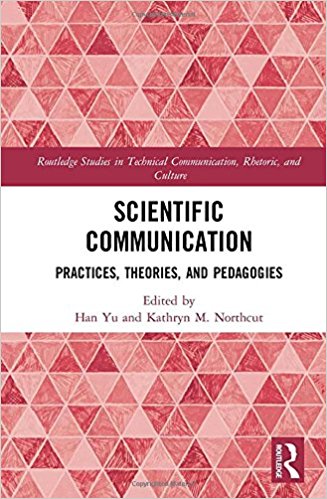 Dr. Lindsey Harding—together with UGA's Director of Biological Sciences, Dr. Kris Miller—was awarded a 2018 Learning Technologies Grant through the Center for Teaching and Learning to implement and investigate the use of an online peer review system to support student writing and active learning in the sciences. She has also co-authored a chapter titled "MetaFeedback: A Model for Teaching Instructor Response to Student Writing in the Sciences" with Liz Studer, a doctoral student at Dartmouth, which appears in Scientific Communication: Principles, Practices, and Methods (Routledge, 2017. In November, Lindsey will travel to the Rivendell Writer's Colony in Sewanee, Tennessee, for a two-week residency after earning a Sustainable Arts Foundation 2017 Fellowship for Parents. 
Christine M. Lasek-White has recently published two creative works.  The first, "If the Clothes Make the Man," is a comic essay that was published by Sweet: A Literary Confection in issue 9.3.  The second, "Who We Think We Are," is a short story that was published by Eleven Eleven in issue 23. 
John Lowe was a guest presenter and panelist at the Florida Humanities Council's 2017 NEH-sponsored summer workshop. He has also recently published essays in three essay collections: African Modernity and the Philosophy of Culture (Lexington Books, 2017), Faulkner and Hurston (Southeast Missouri State University Press), and Racial and Ethnic Identities in Media (Palgrave, 2016). He has also delivered papers to the Consortium on African American Research (Malaga, Spain, June 2017) and South Atlantic MLA (Atlanta, November 2017).
Barbara McCaskill is featured in videos about the Albany Movement and activist John Lewis for Georgia Public Television's new Civil Rights Movement curricular site. Cosponsored by the Georgia Department of Education, this virtual learning site collects images, music, maps, archival documents, artwork, videos and photographs that tell the story about the Movement in Georgia and the US. She also continues her scholarship on William and Ellen Craft and Rev. Peter Thomas Stanford, formerly enslaved activists, authors, and educators. At the invitation of the University at Buffalo's Humanities Institute, for its Reclaiming Our Ancestors conference held in October, she co-presented a discussion about the Crafts with Peggy Preacely, a Freedom Rider and direct descendant of the couple. Professor McCaskill also presented a talk about Stanford at the Lives outside the Lines conference, held in Toronto by the International Auto/Biography Association, Chapter of the Americas in May and presented on both Stanford and the Crafts for the 102nd conference of the Association for the Study of African American Life and History in September. Reviews of her book on the Crafts, Love, Liberation, and Escaping Slavery (UGA Press, 2015), have appeared in Legacy: The Journal of American Women Writers, American Literary History Online, CLA Journal, and JAAH: The Journal of African American History.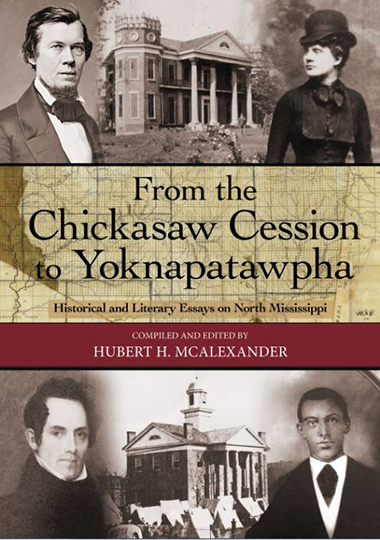 Emeritus Professor Hubert McAlexander has compiled and edited From the Chickasaw Cession to Yoknapatawpha: Historical and Literary Essays on North Mississippi (Nautilus, 2017). The essay collection shows how the vast wilderness in North Mississippi became, as contributor Wilson Golden writes, "a thriving economic powerhouse in the first half of the nineteenth century only to be devastated by the Civil War and its tragic aftermath. First-hand contemporary accounts are skillfully blended with essays by descendants of the area's early pioneers in over fifty essays, which bring to life the ethos of the area's early settlement and the literary themes of race and class embodied in the twentieth-century fiction of William Faulkner."
Adam Parkes presented three papers at conferences this year—on Aldous Huxley, Elizabeth Bowen, and D.H. Lawrence.  An extended version of the Huxley talk will be published in this year's edition of the Aldous Huxley Annual.  "Elizabeth Bowen's Mélisande" will appear in the Winter 2017 issue of Texas Studies in Literature and Language.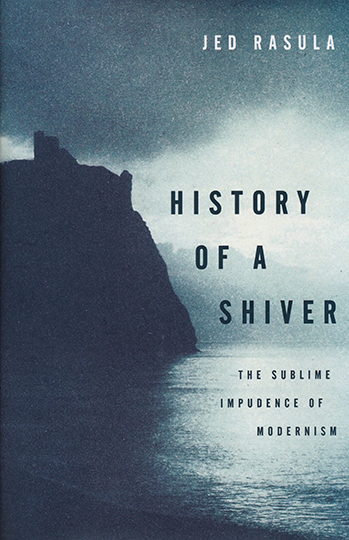 The Modern Language Association has awarded Jed Rasula's History of a Shiver: The Sublime Impudence of Modernism (Oxford University Press, 2016) the prestigious Matei Calinescu Prize, which is given to a distinguished work of scholarship in twentieth- or twentieth-century literature and thought. In presenting the award, the selection committee celebrated History of a Shiver as "breathtaking and beautifully written": "the modernism that emerges from his work is, like the work itself, a scintillating, dappled dream coat." Dr. Rasula will accept the award at the annual MLA convention in New York in January. In the spring of 2017, he spoke on "The Ache of Modernism" in the Buckner Distinguished Lecture Series at the University of North Carolina, Wilmington; and delivered a keynote address—"Sublime Impudence: The Siren Call of Poetic License" —in Canada at the "Expanded Poetics: Romantic, Modernist, Contemporary" conference at Concordia University in Montreal. 
Professor Channette Romero was awarded the Franklin College Faculty Excellence in Diversity Leadership Award (2016-2017).  Her essay "Toward an Indigenous Feminine Animation Aesthetic" was also published in the May 2017 special issue "Digital Indigenous Studies" of the journal Studies in American Indian Literatures.
Susan Rosenbaum, with Suzanne Churchill (Davidson College) and Linda Kinnahan (Duquesne University), has received a 2017 NEH Digital Humanities Advancement Grant to develop a work of Digital Humanities scholarship that charts the career of the twentieth-century avant-garde poet and artist Mina Loy. 
Beth Tobin presented a paper on John Abbot (1751-1840), early Georgia naturalist artist, at a conference this September held in London at the Royal Society. The talk's title was "Exotic Insect Drawings: The Visual Culture of Enlightenment Natural History," and the conference's theme was: "Joseph Banks: Science, Culture, and Exploration, 1743-1820." In May 2017, Tobin was invited as a discussant to a conference on a related topic, "The Life and Work of John Bradby Blake," who, as a young man, collected plants and drawings while stationed in China in the 1770s as a bureaucrat in the British East India Company. The conference was by invitation only and was organized by Jordan Goodman (UCL) and Sir Peter Crane, President of the Oak Spring Garden Foundation, and held on the Mellon estate in Virginia.  
Aidan Wasley is spending the academic year working in the Hugh Hodgson School of Music on a Study in a Second Discipline Fellowship. Sponsored by the Office of the Senior Vice President for Academic Affairs and Provost, the Fellowship encourages faculty to pursue interdisciplinary research and teaching projects across different academic departments of the University. Wasley is currently researching links between twentieth-century music, poetry, and film in support of a book project called Mid-Century Moderns that focuses on a range of emigrant artists, including Stravinsky, Auden, Hitchcock, and many others, artists who helped shape American art and culture in the years during and after the Second World War. Other English Department recipients of the Fellowship among the English faculty include Anne Williams, Elizabeth Kraft, Sujata Iyengar, Andrew Zawacki, and Roxanne Eberle.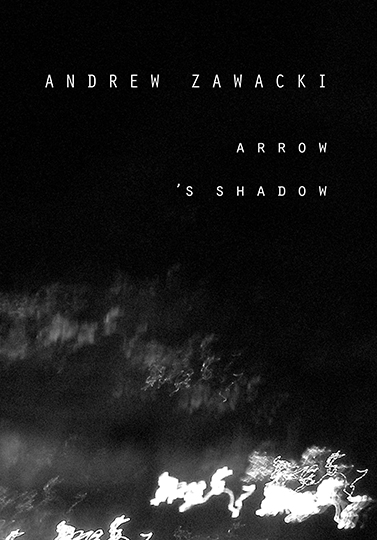 Andrew Zawacki's latest translation from the French—Sébastien Smirou's second poetry book, See About: Bestiary—is just out from La Presse/Fence Books. Earlier this year, Zawacki was a fellow at the Vice Versa translation sessions sponsored by the Collège International des Traducteurs Littéraires in Arles, France, where he presented work in progress from his translation of Pierre Bergounioux's B-17G. Arrow's shadow, a volume of poetry dedicated to the late expat American poet Gustaf Sobin (1935-2005), was also published this year.