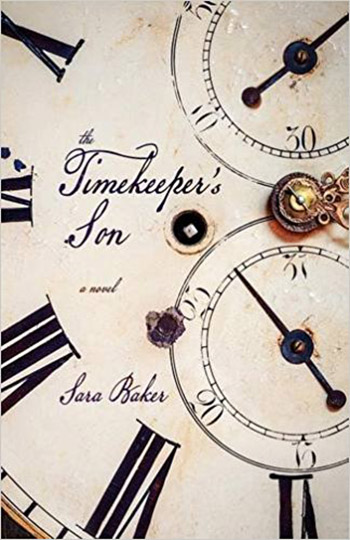 Sara Baker's (BA, 1977) novel, The Timekeeper's Son, was published by Deeds Publishing in 2016. Called "[a] superbly crafted novel that blends elements of a thriller with magical realism," by the Midwest Books Review, Baker's novel has also received acclaim from The Southern Literary Review and Kirkus Reviews. Baker's short fiction has been published or is forthcoming in Crab Orchard Review, Cleaver, Confrontation, and elsewhere and has also been shortlisted for the Bridport and Fish prizes. Her poetry has appeared in Stone, River, Sky: An Anthology of Georgia Poems, The 2011 Hippocrates Prize for Poetry and Medicine, The Healing Muse, and elsewhere.
Sylvia Bierhuis (BA, 2005) is the Interim Director of the Foundation Relations and Corporate Philanthropy team at the University of California, Berkeley. Sylvia has worked for Berkeley nearly twelve years, with ten years of progressive experience in organizational philanthropy. In her role as Interim Director, she collaborates with faculty and senior leadership in successfully securing grants from major foundations in support of Berkeley's world-class research and programs. She enjoys working with faculty on their proposals and using narrative framing skills gained from her time at Park Hall to make the most persuasive case for funding. 
After working at UGA for 15 years, Carrie Coker Bishop (BA, 2000; M.Ed., 2008; Ed.S., 2017) recently started a new position as Senior Instructional Technologist at Digication, Inc. Digication provides ePortfolio and assessment management systems for schools at all levels, including higher ed. Carrie also received her Ed.S. in Learning, Design and Technology from UGA's College of Education in May 2017, making her a proud Triple Dawg. 
Ashley Crain (BA, 2007) works as the Advertising and PR Coordinator for The Classic Center in downtown Athens. Her duties include managing all advertising for The Classic Center, any and all public relations, updating and maintaining ClassicCenter.com, and managing The Classic Center's social media accounts. With a degree in English from UGA, Ashley never thought her career would be planted in marketing, but having an English background has proven to be rather useful in all aspects of her job. Ashley is also widely involved with The Classic Center Cultural Foundation, which provides resources to entertain and educate the Athens community by providing and supporting diverse performing, visual, and culinary arts programs.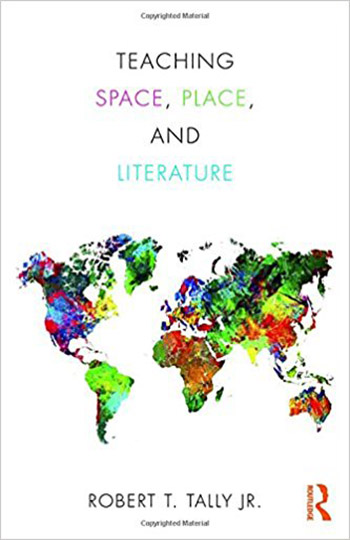 Anastasia Wright Lin (Ph.D., 2010) serves as Assistant Vice President for Research and Engagement and associate professor of English at the University of North Georgia. Lin oversees both the Center for Undergraduate Research and Creative Activities as well as the Nationally Competitive Scholarships Office. Over the past seven years at UNG, Lin has received several teaching awards and internal grants to support her research. Most recently, her research has focused on literary cartography; Lin collaborates with students trained in GIS technology to create spatial readings of multicultural texts like Karen Tei Yamashita's Tropic of Orange. The first of several articles on this research will appear in a 2018 Routledge-edited collection, Teaching Space, Place, and Literature.  Lin also serves as the Secretary for the MELUS organization and is a guest co-editor of the forthcoming Winter 2017 edition of MELUS entitled: "Teaching Multi-Ethnic Literatures of the United States: Pedagogy in Anxious Times."
Megan Morgan (Ph.D., 2015) was appointed as a member of the all-volunteer Historic Preservation Commission for Athens-Clarke County and as a member of the Commission's Education Committee. The Commission reviews applications regarding historic properties in order to preserve and protect Athens' historic resources. The Education Committee undertakes outreach and information projects to help the community better understand the HPC's mission. Terms of service are for three years.
John Esteban Rodriguez (BA, 2015; MA, 2016) received a Fulbright for 2017-2018. John will be living and studying in France as he pursues research on "The Racialization of Queerness in 'Race-Neutral' Spaces in France.
Mark Steudel (BA, 1999; MA, 2001) is Director of Development Operations at the V Foundation for Cancer Research in Cary, North Carolina. He is responsible for coordinating and implementing the fundraising strategy for the growing non-profit as it attempts to raise money needed to support critical cancer research.
Dorothy Todd (Ph.D., 2017) holds a position as Lecturer in English at Texas A&M University. Dr. Todd defended her dissertation, "'Mortal Times': Embodiments of Time and the Succession Crisis in Shakespearean Drama" in April 2017. Her director was Dr. Sujata Iyengar.
Dearest Alumni
Please submit your news items to parkhallmonitor@uga.edu or eberle@uga.edu, and follow us on Facebook, Twitter, and Instagram.