Alumni Spotlight
Katherine Giles (A.B, 2000)
Editor and Social Media Director for Bas Bleu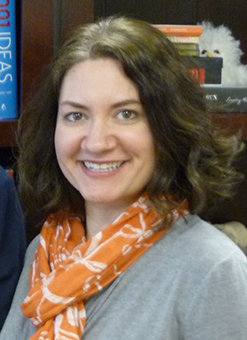 I've been a book lover since I was a kid, and I knew from my first day at UGA that I would be an English major. I spent four years climbing the worn steps of Park Hall, studying Elizabethan poetry with Dr. Desmet, Toni Morrison and Tim O'Brien with Dr. Marisa Pagnattaro, William Faulkner with Dr. Jim Kibler, and more. Summers found me working first in a bookstore, then interning in a corporate communications office, even studying Shakespeare through the UGA at Oxford program. But finding a full-time job that made use of my literature degree? Where to begin???
The UGA Career Center, as it turns out. The staff there helped me draft my first résumé and upload it to an online jobs board. I wasn't optimistic…until two months after graduation when I was contacted by an Atlanta-based retail catalog company that I'd never heard of. I wasn't even sure how to pronounce the company name—Bas Bleu—but they sold books by mail and that was good enough for me! They were searching for a production assistant, someone to help review books, write catalog copy, and assist with catalog layout. As English-major jobs go, it seemed too good to be true; years later, it still is!
I've worked for Bas Bleu for almost fourteen years now, both in-house and as a freelancer after the company changed ownership and I moved to Charleston. There I juggled my copywriting assignments with publications duties for a non-profit organization devoted to South Carolina history, writing and editing their quarterly membership magazine and other marketing materials. In 2013, my boss at Bas Bleu invited me to run our fledgling social-media accounts. At the time, my social-media experience was limited to Facebook, but most of my career up to that point had involved on-the-job learning. Why should this be any different?
Today, I'm back at Bas Bleu full-time, in our editorial office in Atlanta. (Our company headquarters is in Ohio.) Bas Bleu publishes five catalogs a year, and our three-woman editorial staff reads every book we sell, writes and edits all of the copy, and creates the catalog page layouts for each issue. We also attend trade shows around the country searching for new books and gift merchandise, and we do an inordinate amount of reading at home. ("Reading days" on my couch are actually a thing!) And that's only half of my job.
The other half involves managing Bas Bleu's social-media accounts—Facebook, Twitter, and Pinterest—and writing weekly posts for our blog. Though Bas Bleu is a retail company, my goal on social media is to nurture an online literary community, celebrating books and reading by finding and sharing interesting book-related articles, quotations, literary news, games, and, yes, occasionally touting our products. We host an annual March Madness-inspired "Tournament of Classics," and we recently wrapped up our 2016 Literary Presidential Election, featuring fictional characters in a run for the White House. (Atticus Finch won!) In recent years, social media also has become a go-to for customer-service issues, so occasionally I field questions from customers. Connecting with authors on Twitter is a very cool experience…and I do love chatting with @UGAEnglish! If you've ever lamented the death of reading in America, just take a spin on social media. Devoted readers are everywhere, and they love to talk about their favorite books and share their recommendations. 
Mine is an unusual job and, admittedly, a rare one. But English majors are incredibly versatile; strong writing and critical thinking skills are essential in all walks of life, along with the ability to read deeply and suss out important information. Being able to communicate well is one of the most important life skills there is – and if you can do it with linguistic flair, correct grammar, and a few well-placed classical allusions? Even better!
Alumni News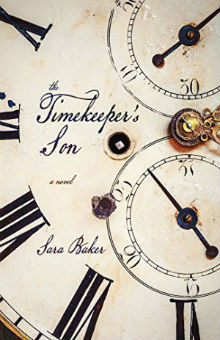 This November 29, Sara Baker (A.B., 1977), who also taught in the department in the late 1980s and early 1990s, launched her new book, The Timekeeper's Son, at Avid Bookshop to a standing room only crowd. Set in Milledge, Georgia, The Timekeeper's Son is a moving father-son tale that explores middle-aged grief and youthful yearnings, the price of hidden disabilities and sounds, and the claims and limits of community. It is a story that reminds readers that while our lives may be flawed, they can still be embraced with love.
Lydia Craig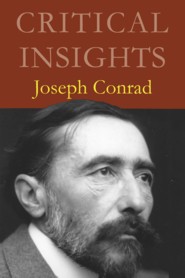 (A.B., 2011) is a second year Ph.D. student in English at Loyola University Chicago specializing in Victorian Studies with a particular focus on the works of Charles Dickens. In a narrower sense, Craig's research interests include analyzing literary and societal responses to various kinds of social climbers from the Early Modern to the late Victorian periods. Her most recent article "Misogyny or Artistry?: Revisions to Two Conrad Heroines from Serial to First Edition" appears as a book chapter in Conrad: Critical Insights from Salem Press (November 2016). Craig currently serves as an Editorial Assistant for the Journal of Critical Scholarship on Higher Education and Student Affairs and blogs as a Chicago City Desk Correspondent for the "Shakespeare 400 Chicago Celebration," a project run by the Chicago Shakespeare Theatre. Details about her research, upcoming conference presentations, and publications can be viewed on her website, lydiacraig.com.
Janell Hobson (A.B., 1994) is an associate professor in the Department of Women's, Gender, and Sexuality Studies at the University at Albany, State University of New York. She has written two books (Venus in the Dark [Routledge, 2005, new edition forthcoming in 2018] and Body as Evidence [SUNY Press, 2012]); edited a volume, Are All the Women Still White? (SUNY Press, 2016); and is a contributing writer to Ms. Magazine and various online publications.  She considers herself a public scholar, educator, and a Women's Studies PhD pioneer, rooted in her literary origins as a graduate of the UGA English program.  Hobson remains indebted both to her study-abroad experience with UGA at Oxford and to the class she took on "Early African American Women's Autobiographies," taught by Professor Barbara McCaskill, a course which altered the path she would take to further her scholarly career. Please visit her website: janellhobson.com.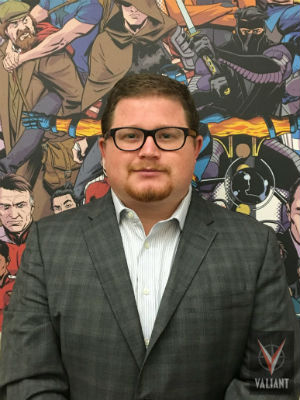 Through a combination of his serious dedication and the immense support from his professors at UGA, Josh Johns (A.B., 2011) is living out his dream. After landing a highly sought-after editorial internship with Marvel Comics while in college and going on to become the director of digital media for comics company Valiant in Manhattan, Josh has seen his hard work pay off starting from his UGA days to today.
Early on, Johns realized he wanted to get into the comic book industry. He knew UGA would be a place where he could grow his abilities and was proved right through his positive experiences as an English major in the Franklin College of Arts and Sciences. The constant support from his professors led directly to a valuable internship and propelled him into career success post-college. Now, Johns lives in New York and cheers on the Dawgs from a UGA-themed bar that gives him a slice of Athens in the big city. In a conversation with Johns, he shares his story and dishes out meaningful advice for current students.
You can read the whole interview between  Josh and Nellie Pavulsceno (2018) on the UGA Alumni website.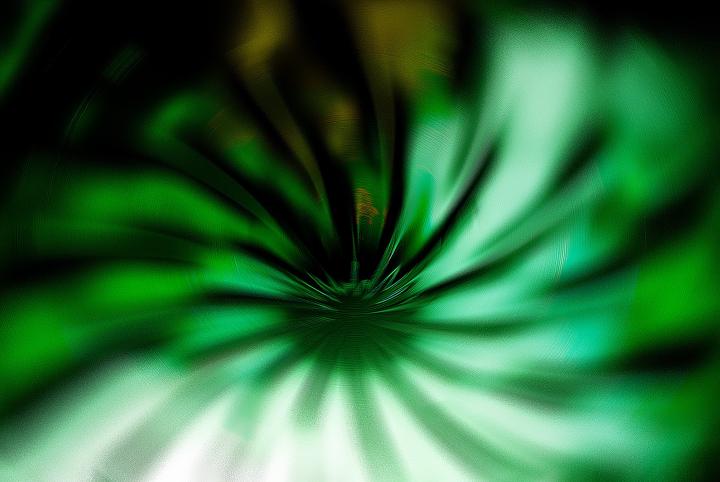 This November, Cariann Saunders's (A.B., 2016) essay "The Oculus Rift and the Human Psyche: The Societal Effects of Virtual Reality and Its Accompanying Immediacy" appeared in The Classic, the Writing Intensive Program's journal of undergraduate writing and research. The essay concerns virtual reality technology and the effects of immediacy on human behaviors and interactions. You can read the current issue (including Cariann's essay) and find out more about The Classic online at theclassicjournal.uga.edu