by Nele Aline Langhof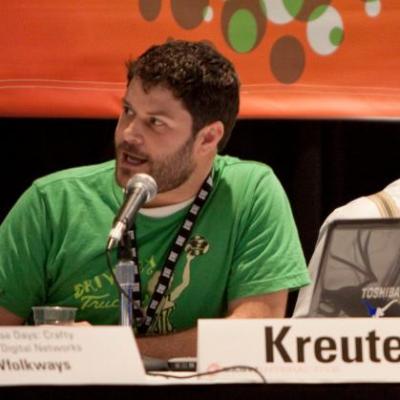 Dr. Nate Kreuter, the director of UGA's First-year Composition Program earned his bachelor's degree in English from the University of Iowa and his master's and doctorate in English (Rhetoric and Composition) from the University of Texas at Austin. He has found the University of Georgia to be the "most welcoming" institution with which he has ever been affiliated and strives to build on the success that the program has already enjoyed. In his own words, Dr. Kreuter feels that the program's role centers around preparing students, no matter where they find themselves in their literature/language journeys, for the types of writing that they will be doing both at UGA and beyond. "We're setting students up for the next stages in their collegiate careers and in their civic lives; it's up to us to empower students to pursue the things that are important to them through their writing and rhetoric," he explained. One of Dr. Kreuter's favorite aspects of First-year Composition is the intimacy of FYC courses, as well as the convergence of vastly different students in their courses of study. "This is probably the first, if not only, class where the teacher will know their names within the first week," Dr. Kreuter commented. 
In addition to being the director of the First-year Composition Program, Dr. Kreuter is also an NCAA lacrosse referee. He often finds himself at the UGA State Botanical Garden with his wife and eighteen-month-old son, as he explores the Classic City and all of its unique characteristics. He classifies Athens as the "quintessential college town" and thoroughly enjoys living in a place that is so deeply rooted in education and culture. Dr. Kreuter (kreuter@uga.edu) has taken up residence in Park Hall 128 and has office hours Tuesdays from 11:00am to 1:00pm and by appointment. 
Nele Aline Langof is an English and journalism double major and the social media intern for the UGA English department.