Interview by Renee Buesking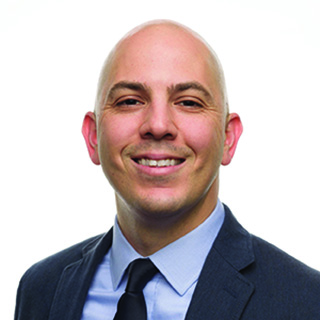 Where and when did your career as an academic begin?
I began to think seriously about a career in academia during my junior year at Milligan College. The intellectual culture there was vibrant and invigorating. My seminars in philosophy were particularly formative. They clarified for me that I wanted to do nothing else but pursue the life of the mind. That pursuit led me from philosophy and religious studies to literary studies, which is my home today.
I could not have known then that my career would take the path it has taken, but I knew from those seminars that I wanted to devote my life to study, and I viewed my training from that point forward as preparatory for an academic career.
What is your particular approach to teaching literature courses?
I revel in the dialectic of interpretation and in the study of texts that confront us with critical problems in our pasts and presents. My classes aim to foster an environment in which students are empowered and inspired to engage in the dialectic and discover something new about our objects of study and about themselves.
You are a researcher, writer, and a teacher. How do you see those roles interacting? Are you instinctively incorporating each of these roles into the classroom?
While each of these roles is distinct, I find it hard to separate them. I think of them as phases of matter, if you will. Each phase takes a slightly different form but is subtended by an essential unity. This essential unity for me is an abiding interest in an ethical encounter with literature on matters of enduring relevance. In my research, writing, and teaching, the archive, the scholarly community, and the scholars-in-formation enrolled in my classes all shape and inform the encounter.
Who are some of your favorite writers? What books are you currently reading right now?
Sor Juana Inés de la Cruz for her incisiveness, Emily Dickinson for her expansiveness, William Faulkner for his streams of consciousness. I am currently reading Derrida's Rogues: Two Essays on Reason, which is a study of sovereignty, the state, and the future of democracy.
Can you tell us about any projects you're currently working on?
I am writing a book about the literary history of piracy in early America that examines piracy's critical relation to the political and economic pillars of modernity, namely the rise of modern states and empires and the formation of global networks of exchange. This book grows out of my interest in studying the early modern roots of the modern condition.
How are you finding Athens so far?
I love it!
What is one thing any student enrolling in your class should know about you? 
I am in the classroom, above all else, to help my students realize their academic potential. I am as concerned with each student's development as a thinker, writer, and speaker, as I am with the primary material of the course. Prospective students should know that I value the unique perspectives and experiences each of them brings to my class and that I view my class as a vehicle for self-discovery, self-expression, and self-realization.