Hana Rehman
B.A. in English, with emphasis in Creative Writing, B.A. in Comparative Literature, Minor in Studio Art, Summa Cum Laude with Honors
Activities and Awards: Honors Program
Park Hall Memory: Thank you to all the Park Hall professors whose passions are so palpable they inspired me to grasp my love of literature and never let it go.
"We die. That may be the meaning of life. But we do language. That may be the measure of our lives" from Toni Morrison's 1993 Nobel Prize Lecture.
**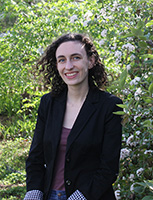 Maggie Russo
B.A. in English and Linguistics
Summa Cum Laude with Honors
Activities and Awards: Honors program, Phi Beta Kappa
Future Plans: To work as an editorial assistant in nonfiction book publishing or at a literary agency.
**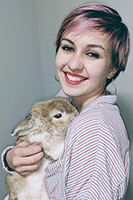 Erin Schilling
B.A. in English and Journalism
Summa Cum Laude
"We don't have a word for the opposite of loneliness, but if we did, I could say that's what I want in life" from The Opposite of Loneliness by Marina Keegan.
**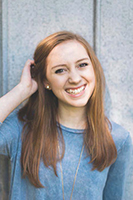 Madelyn Schroeder
B.A. in English, B.S.ED in English Education, Summa Cum Laude
"I thought how unpleasant it is to be locked out; and I thought how it is worse, perhaps, to be locked in" from A Room of One's Own by Virginia Woolf.
**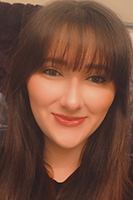 Antonia Shaw
B.A. in English, with emphases in Creative Writing and Rhetoric and Composition, Minor in Communication Studies
Cum Laude
"Only you can decide what breaks you," from A Court of Mist and Fury by Sarah J. Maas.
**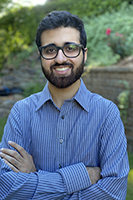 Muhammad Siddiq
B.A. in English, Minor in Global Health, Magna Cum Laude
Activities and Awards: 2019-2020 Digital Humanities Prize Honorable Mention, publication in LURe Journal, vol.10, Fall 2020
Future Plans: Muhammad plans to complete a creative writing certificate from Emory before, ultimately, attending medical school. In the future, he hopes to contribute to the fields of narrative medicine and the medical humanities.
"He'd developed a strangely tender feeling towards such words, as if they were children abandoned in the woods and it was his duty to rescue them" from Oryx and Crake by Margaret Atwood.
**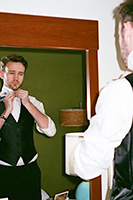 Avery Simpson
B.A. in English
Activities and Awards: I worked for 3 years in the video department for the University of Georgia Football team
Future Plans: For my future plans, I eventually want to move overseas to teach English as a Second Language, in the meantime I am looking for a job in sports broadcasting as a production assistant. As well as continuing to develop as a writer.
"Do not go gentle into that good night, / Old age should burn and rave at close of day; / Rage, rage against the dying of the light" from "Do not go gentle into that good night" by Dylan Thomas.
**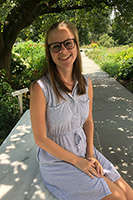 Sally Smith
B.A. in English, Minor in History, Certificate in Native American Studies, Summa Cum Laude
Future Plans: I will be starting a Library Science Masters Program at the University of North Carolina, Chapel Hill
"You shall know the truth and the truth shall make you odd." – Flannery O'Connor.
**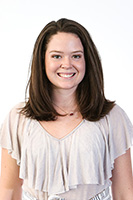 Olivia Sprott
B.A. in English, Minor in German, Certificate in Legal Studies, Summa Cum Laude
Future Plans: I'm starting the Emerging Media Masters at UGA in May with an assistantship in the New Media Institute as the curator of TEDxUGA.
**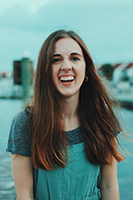 Joybeth Sullivan
B.A. in English, Certificate in Entertainment and Media studies
Awards and Activities: 1st Place for Narrative Films at GCA Student Film Festival for my work as a cinematographer on "The Dreams of a Flightless Bird" in February 2020. I was awarded the 2020 Virginia Rucker Poetry Prize for my poem, "pilgrimage palindrome 22" in April 2020.
"I'm afraid that if my dream is realized, I'll have no reason to go on living. Yet the boy felt that there was another way to regard his situation: he was actually two hours closer to his treasure ... the fact that the two hours had stretched into an entire year didn't matter" from The Alchemist by Paulo Coelho.