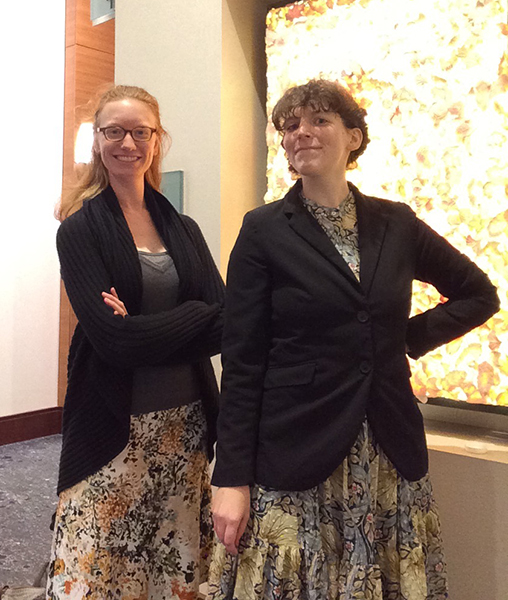 Emily Beckwith (PhD student) presented her paper, "Middlemarch on YouTube: Shifts in Narrative Style and Narrative Voices," at the George Eliot International Bi-centenary conference in July 2019. She also presented a paper, "Victorian Literature on YouTube: Issues of Genre and Audience Expectations," at the North American Victorian Studies Association annual conference in October 2019. 
Alexie Cash (PhD candidate) attended the North American Victorian Studies Association conference in Columbus, Ohio to present her recent research on Matthew Arnold's relationship with ancient tragedy. Her paper, titled "Tragedy and Failure: Matthew Arnold and the Poetry of Ruin," was part of her ongoing dissertation project under the direction of Tricia Lootens.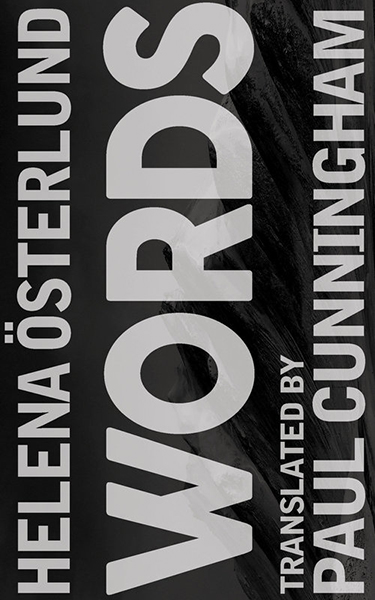 Paul Cunningham's (PhD candidate) poem/art collaboration with Chris Xavier ("Feast Green and Stained") was featured in Creature Comforts' Get Artistic Broadside Exhibition this past July. Words, his first full-length translation of Swedish poet Helena Österlund, was published by OOMPH! Press as a bilingual edition in October. His lyric essay, "Song of Polymers," was nominated by Quarterly West for the 2019 Best of the Net Anthology. "Pylon," an elegy for Harry Dean Stanton, will appear in These Poems Are Not What They Seem: An Anthology of Twin Peaks Poetry (APEP Publications, 2020). Other recent works have appeared in bæst: a journal of queer forms and a special &NOW issue of Notre Dame Review. His latest book reviews have appeared in Heavy Feather Review, Kenyon Review, and DIAGRAM. His second chapbook of poetry, The Inmost, is forthcoming in spring 2020. 
Anna Carleton Forrester (PhD candidate) has been selected as a fellow for the Franklin-Liverpool Short Term International Research Fellowship and for the Berlin Seminar in Transnational European Studies. The former will enable her to conduct research for her dissertation under the mentorship of Dr. Roger Christofides of Liverpool University. The latter will create a space for US scholars from both UGA and Notre Dame to discuss what a transnational Europe means, and prepare and encourage its participants to continue those discussions at their respective institutions following the seminar.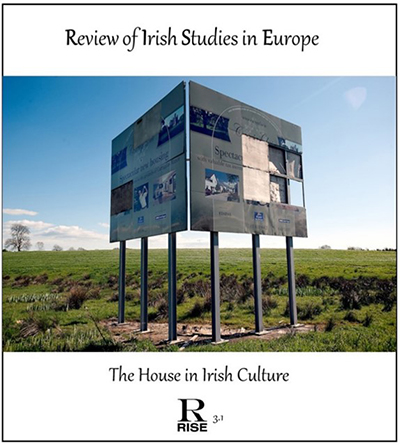 Danielle Gilman (PhD candidate) presented a portion of her dissertation research on Virginia Woolf and Rebecca West's nonfiction at the Modernist Studies Association conference in Toronto. Danielle's review of Heather Ingman's Ageing in Irish Writing (Palgrave, 2018) was recently published in the Review of Irish Studies in Europe.
Holly Haworth's (PhD student) work appeared in 2019 in The New York Times Magazine. She was chosen as second runner-up for the Margery Davis Boyden Wilderness Writing Fellowship. Her essay "The Fading Stars: A Constellation," which originally appeared in Lapham's Quarterly's NIGHT issue, was selected for The Best American Nature Writing, edited by Sy Montgomery.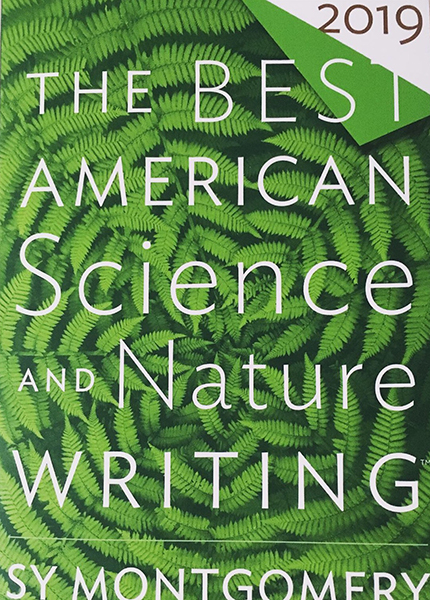 Her essay "Deep In Time: Standing Still in the Age of Oil," which originally appeared in Orion magazine, was reprinted in the Summer 2019 issue of The Utne Reader. She was a contributor to A Literary Field Guide to Southern Appalachia (UGA Press, 2019) and gave readings with contributors Janisse Ray, William Wright, and Sandra Meek at Avid Bookshop in Athens, and with contributors Anna Lena, John Lane, Jim Peterson, and Lee Ann Brown at Hub City Bookshop in Spartanburg, SC. 
This past October, Savannah Jensen (PhD student) was one of three graduate students to receive the Emerging SoTL Scholar Award at the 2019 Innovation in Teaching Conference. The award recognizes her work examining the affects of gamification and team-based learning in the composition classroom. In her examination, she treats the cultivation of friendship in the classroom as a skill that enhances peer review and transfers outside of the classroom. In the Spring 2020 semester, she will work with her Emerging SoTL Scholar cohort to prepare her research for publication. This past summer, Savannah also had the privilege of having her artwork displayed as part of Creature Comfort's Broadside Exhibition Project: Verse 2. Her work was displayed at the CCBC Gallery and a reproduction was displayed in Watkinsville Woods from mid-July through early August. 
Kathleen Hurlock (PhD student) wrote a blog post about the history of Mary Shelley's Mathilda for the Keats-Shelley Association of America in celebration of the novel's bicentenary. 
Aviva Kasowski (PhD student) has poems forthcoming in the Bellingham Review and the South Carolina Review. Last spring she performed a piece on the cyr wheel choreographed to her poem "Five Mutations" for the CORE Contemporary and Aerial Dance Company annual show, alongside dancer Evann Guthrie. She also presented a paper entitled "Landscapes Without Bodies: Technological Mediation in Exit West and Sheep Machine" at the British Commonwealth and Postcolonial Studies Conference in Savannah, GA. 
Ginger Ko (PhD candidate) was this year's recipient of UGA's Summer Doctoral Research Fellowship, the Diann Blakely Graduate Student Poetry Prize, the Graduate Education Advancement Board Fellowship, and a Graduate Research Award from the Willson Center. She was featured on the Poetry Foundation podcast, "PoetryNow" and also has a chapbook, How glossy the plastic, forthcoming from Garden-Door Press. 
This fall, Mike McClelland's (PhD student) short story "The Boo Hag" was the Third Place Winner in Oklahoma Pagan Quarterly's Spooky Samhain Contest. In addition, his short story "Glass Heart, Glass City" appeared in the "Occult" issue of the literary journal Speculative City. An article entitled "The Legendary Creativity of Hayao Miyazaki and Shigeru Miyamoto as a Product of Metacognitive Awareness, Family, and Environment" has been published by the Journal of Genius and Eminence, a peer-reviewed journal concerned with the nature of creative genius.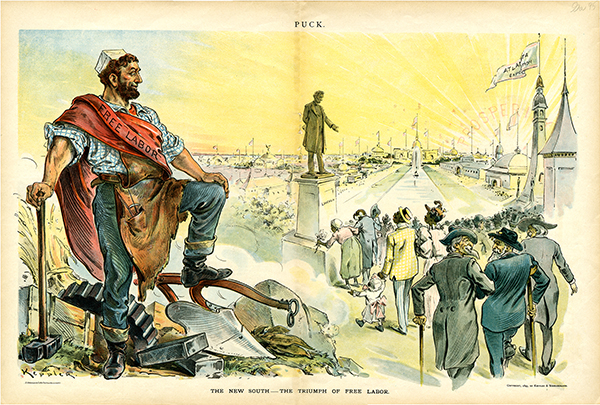 Sidonia Serafini (PhD student) curated for the Richard B. Russell Building Special Collections Libraries an exhibit titled The New South and New Slavery: Convict Labor in Georgia. The exhibit opened in July and ran through December 2019. It examined the forced labor of prisoners in Georgia from the start of the convict lease system in 1868 until the abolition of the chain gang in 1945. The exhibit used penitentiary reports, lease contracts, correspondence, and newspaper articles to expose the motivations of the businessmen and politicians who created these systems and to illuminate the lives of prisoners who toiled within them. Cultural productions, including autobiography, literature, film, and songs reveal the many ways prison labor has come to be represented in American memory.
PhD students Gabrielle Stecher and Annelise Norman received funding from the English Department and the Willson Center for Humanities and Arts to attend the Dickens Universe consortium at UCSC this past July. This 39th meeting of the consortium focused on Dickens's fifth and lesser-loved novel, Barnaby Rudge. In addition to attending lectures, seminars, and networking events, Annelise and Gabrielle participated in a week-long pedagogy workshop.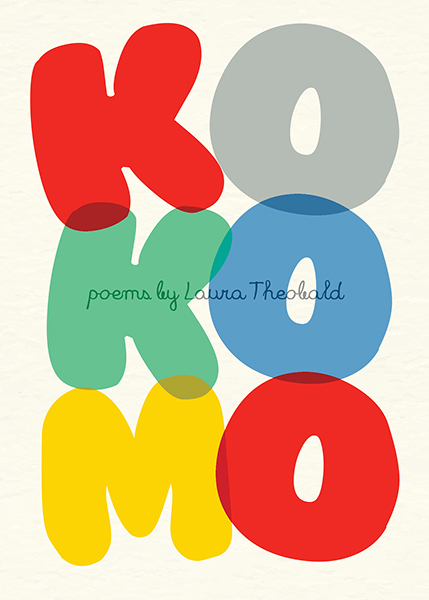 Laura Theobald (PhD student) has published a second book of poetry with Disorder Press. Kokomo is now available for purchase. From the press's website: "Theobald's poems unabashedly invite us to escape with her to the private island of her mind. On these invisible beaches, loneliness and desperation reign, and comfort is found in the companionship of a cat or in holding your favorite stuffed animal, in baking cakes and stuffing butterflies into jars." 
Mikaela Warner (PhD student) presented her paper "Unresolvable Zelmane: Queer Inwardness in Sidney's New Arcadia" on a panel hosted by the International Sidney Society at the Sixteenth Century Society Conference in St. Louis on October 18th. Her work examines how inward expressions of gender and sexuality are as significant as outward ones in Sidney's prose work.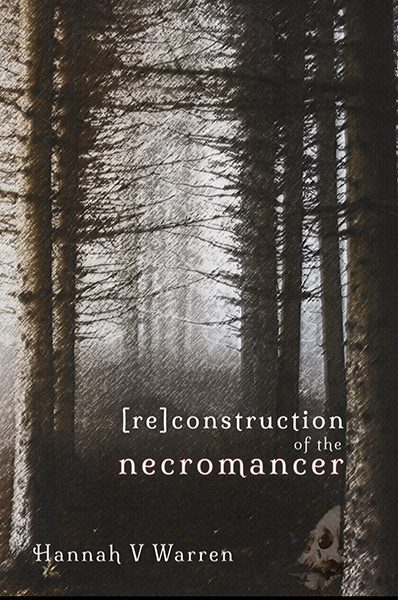 Sundress Publications chose Hannah V Warren's (PhD student) [re]construction of the necromancer as the winner of their 2019 poetry chapbook contest. A short collection of poems that reinvents the Hansel and Gretel fairy tale to explore the intersection of women's trauma and mother/daughter relationships, this speculative chapbook is slotted to publish near the end of 2019.