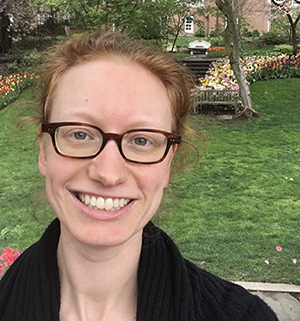 Emily Beckwith (PhD student) presented a paper, "'Vaguely Historical, Loosely Literary, Stupidly Smart Comedy' and How to Use It in the Classroom," at the Victorians Institute Conference in November 2018. She also presented a paper, "In Earnest: Considering the Literary Web Series as Fanfiction Text," at the Popular Culture Association National Conference in April 2019. 
Zachary Bordas (MA 2019) successfully defended his master's thesis, "Constant Surveillance: Criticism of a 'Disciplinary Society' and the Paradox of Agency in Kamila Shamsie's Home Fire and Mohsin Hamid's Exit West" under the direction of Dr. Esra Santesso. Earlier this semester, Zachary organized and chaired a panel at the British Commonwealth and Postcolonial Studies Conference in Savannah, Georgia. As part of his panel, Border Writing: Navigating Privilege, Zachary presented his paper, "The Surveillance of Digital Borderlands in Kamila Shamsie's Home Fire." 
Renee Buesking (PhD candidate) presented a portion of her dissertation, "Charlotte Smith's Lyric Forms," at the 2019 British Women Writers Conference at Auburn University as part of a dedicated panel to Charlotte Smith. She also received a 2019 Alice C. Langdale Graduate Award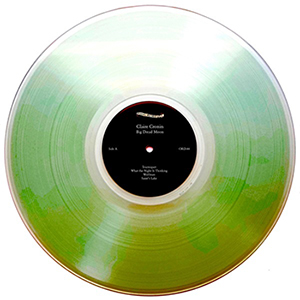 Claire Cronin (PhD 2019) published an article "Transcendental Repair: The Ghost Film as Family Melodrama" in Horror Studies, 10.1, Spring 2019. Cronin is also releasing a new album, Big Dread Moon, through Orindal Records on June 14, 2019. 
Paul Cunningham's (PhD candidate) translation of Swedish poet Helena Österlund's 'Words' is forthcoming as a bilingual edition from OOMPH! Press in Summer 2019. Later this year, more of his Österlund translations will appear in Peter Constantine's 'All Translation' anthology. His new play 'Keep It Under Control' received an honorable mention in the 2019 Agnes Scott College Writers Festival Contest. In March, his review of Anna Kawala's 'Screwball' (transl. by Kit Schluter) was featured in The Kenyon Review. In April, he collaborated with Dr. David E. Radcliffe, Jennifer Leyting, and artist June Ball to complete a poem/painting for the first annual Lake Herrick Eco-Art Festival. His latest writing has appeared or is forthcoming in Halophyte, Ghost Proposal, Dream Pop Journal, and the &NOW Edition of Notre Dame Review. His review of T'ai Freedom Ford's '& More Black' (Augury Books, 2019) is forthcoming from Heavy Feather Review this summer. 
In April, Nathan Dixon (PhD student) was chosen by National Book Award Winner Nikky Finney as the play writing winner of the 48th Annual Agnes Scott College Writer's Festival. During the past year, he was also chosen as a finalist for the Glimmer Train Family Matters Contest, the Sewanee Review Short Fiction Award, and the North Carolina Literary Review's Alex Albright Creative Nonfiction Competition. In February, he took his first trip to the Native American Literary Symposium in Minnesota to present an academic paper on Stephen Graham Jones, and in May he will attend the American Literature Association's annual conference in Boston to present on Doris Ulmann and Eudora Welty's photography. This summer he will be putting together an exhibit at the special collections library that details the history of St. Catherine's Island.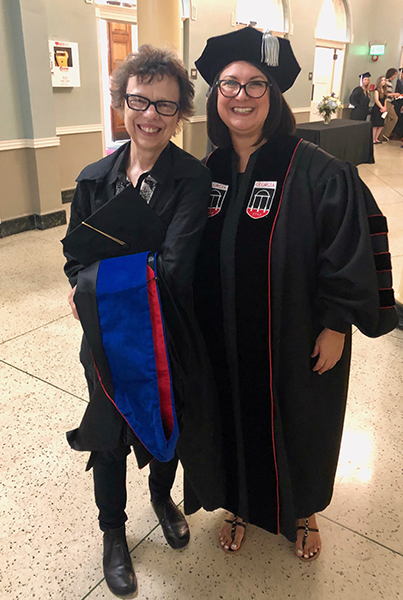 On 14 January, Holly Fling (PhD 2019) successfully defended her dissertation, "The Walrus Through the Looking-Glass: Modern, Dynamic Boundaries in Nineteenth-Century Women's Writing." Her dissertation, directed by Dr. Lootens, is a new materialist reading of lively matter in literature written by women during the long nineteenth century. Dr. Menke and Dr. Eberle also served on the committee. While at Oxford in 2016, Holly worked on her dissertation project with Stefano Evangelista, Professor of English at Trinity College. Over the past year, Holly worked with Dr. Eberle and Dr. LeGette, co-directors of The Georgia Colloquium in Eighteenth- and Nineteenth-Century British Literature, and with Jamie McClung, director of the UGA at Oxford Program, to bring Stefano to UGA. On 8 April, Stefano visited Park Hall and gave a lecture entitled "Global Aestheticism and the Invention of Japan: Cosmopolitan Encounters around 1900." Holly has accepted an Assistant Professor of English position at Georgia Military College and begins teaching on the main campus in Milledgeville this fall. 
Danielle Gilman (PhD candidate) was awarded a Dissertation Completion Award from the UGA Graduate School. The award will enable her to devote the coming year to completing her dissertation project, "Modernism and the Common Reader." Danielle was also awarded the Alice C. Langdale Award and the James B. Colvert English Graduate Award at this year's Honors Day.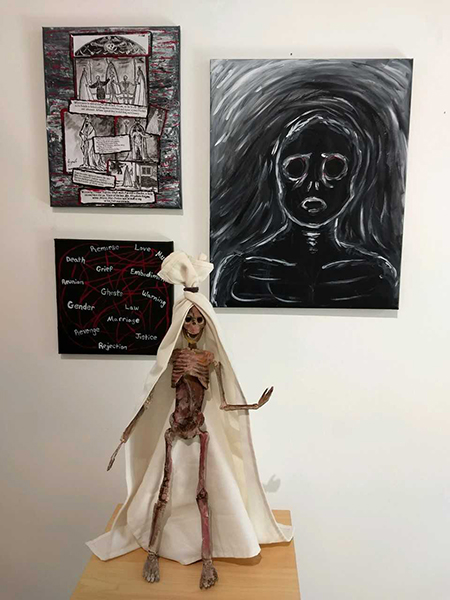 Savannah Jensen (PhD student) worked during the spring semester to translate her research and the research of others into artwork. In March, Savannah displayed artwork based on her research on the depiction of early modern English ghosts. Her artwork, along with the artworks of other graduate students from across a range of disciplines, was displayed at ATHICA as a part of the Research as Craft Project. The project was funded by Ideas for Creative Exploration. In early April, Savannah took research from UGA faculty member Jon Calabria and many others to make invisible but harmful bacteria and toxic algae visible through her art, which was displayed at the Lake Herrick Eco-Arts Festival. At the end of April Savannah presented at the Pop Culture Association conference in Washington D.C. and presented her paper, "Anime's idea of Theater: Romeo X Juliet."
Mike McClelland's (PhD student) short story "The Boo Hag" was a semifinalist for the Saints and Sinners Literary Festival Fiction Contest. His essay "God Eats His Mistakes" was chosen to be a part of Entropy's Woven series, which "is a series and dedicated safe space for essays by persons who engage with #MeToo, sexual assault and harassment, and #DomesticViolence, as well as their intersections with mental illness, substance addiction, and legal failures and remedies." His short stories "The Forest Mirror," "A Feast for Clowns," and "Glass City, Glass Heart" respectively appeared in the literary journals NonBinary Review, DREGINALD, and Speculative City. 
Sidonia Serafini (PhD student) recently presented a paper on recordkeeping and historical memory at the Thirteenth Biennial Conference of the Constance Fenimore Woolson Society in Winter Park, FL. She also curated for UGA's Hargrett Special Collections Library an exhibit, "The New South and the New Slavery: Convict Labor in Georgia," which explores the forced labor of prisoners in Georgia from the start of the convict lease system in 1868 until the abolition of the chain gang in 1945. The exhibit will be installed mid-July and will remain on display through December 2019. Additionally, it will be adapted as a digital exhibit for the New Georgia Encyclopedia. 
Lindsay Tigue (PhD 2019) has accepted a position as assistant professor of English and Creative Writing at Eastern New Mexico University. She will begin in August 2019.