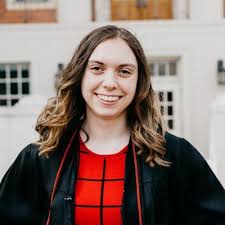 Hayden Benson (MA student) has been awarded the 2018 University of Georgia Impact Now (U-GAIN) Master's Fellows assistantship. As Dr. Sujata Iyengar's research assistant, Hayden is currently co-authoring a multi-modal essay with an international team of faculty and students from the USA and the Université Paul Valéry Montpellier III, France. The essay's topic discusses Shakespeare and the sources he used when writing his play Henry V. Hayden brings this discussion back to the classroom by providing sample lesson plans that middle school, high school, and college level teachers can use when teaching the play.
Zachary Bordas (MA student) has a forthcoming essay, "Performative Subalternity and Positionality in Mohsin Hamid's The Reluctant Fundamentalist," in the next issue of The Journal of Contemporary Poetics. He presented a paper, "The Dialectics of Violence and Cultural Heritage in Madison Smartt Bell's All Souls Rising" at The Ways of Knowing Conference at Harvard's Divinity School in October 2018.
Alexie Cash (PhD candidate) and Christian Gallichio (PhD student) received funding from the English Department and the Willson Center for Humanities and Arts to attend the Dickens Universe consortium at UCSC. The 38th meeting of the consortium, the event focused on reading Dickens' novel Little Dorrit.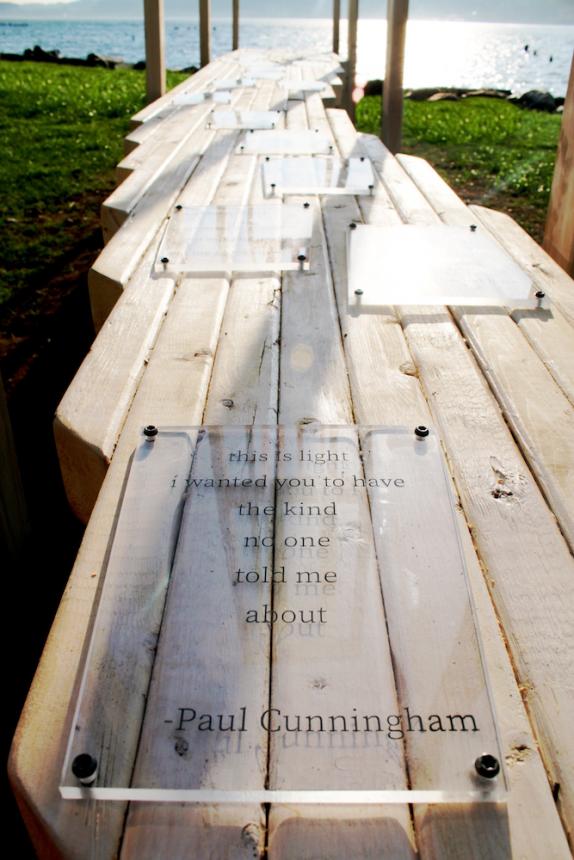 Paul Cunningham (PhD student) was a finalist for OmniDawn's 2017 1st/2nd Book Prize, a finalist for the 2018 Agnes Scott College Writers Festival Contest, and a semifinalist for the 2018 New Michigan Press/DIAGRAM Chapbook Contest. September marked the opening of Sarah E. Brook's "Viewfinding," a public art sculpture featuring work by Cunningham and 25 other queer-identified poets (located in Manhattan's Riverside Park). Three of his poems were featured in Locker 666 Gallery's "Noxious" exhibition at the Lamar Dodd School of Art. In October, he presented on a panel at the 2018 &Now Conference called "Crypto-Poiesis: Reimagining the Real through the Non-Human." In November, Don Mee Choi featured his poem "Feast Green and Stained" in the Academy of American Poets' Poem-A-Day series. Martha Ronk called the poem "moving and, though short, quite multifaceted." His latest writing and translations have most recently appeared or will appear in Exchanges: Journal of Literary Translation, The Spectacle, Quarterly West, Halophyte, OmniVerse, Bullets into Bells, Spoon River Poetry Review, Burning House Press Online, and SleazeMag.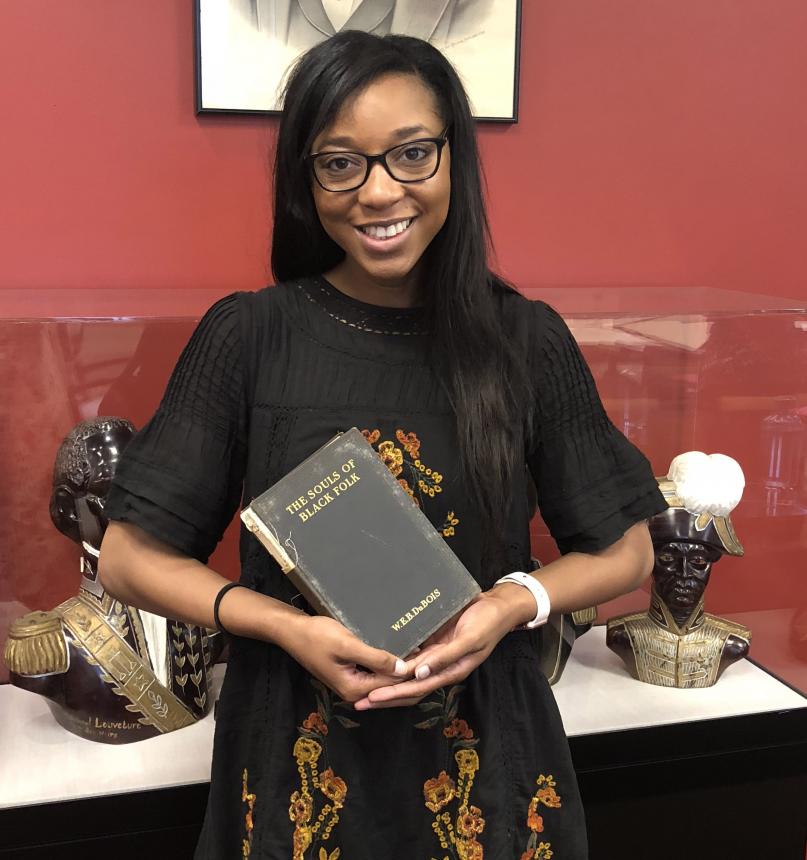 This past summer Kamina Gates (MA student) attended the Mellon Scholars Workshop in Philadelphia. Under the direction of Dr. Deirdre Cooper Owens, PAAH Director, Kamina participated in various workshops, explore some of Philadelphia's historical archives, and collaborated with faculty in an intensive weeklong professional development workshop. In the accompanying photo, Kamina is holding a first edition of  The Souls of Black Folk from the Charles L. Blockson Afro-American Collection.
Danielle Gilman (PhD candidate) presented work from her dissertation at the University of Reading's "Modernist Archives in Context" conference. Danielle's review of Evelyn Chan's "Virginia Woolf and the Professions" (Cambridge, 2014) was published in the Spring / Summer 2018 edition of the Virginia Woolf Miscellany. 
Ginger Ko (PhD student) recently won Redivider's 2018 Beacon Street contest for poetry, and her third full-length manuscript of poetry was shortlisted for the University of Akron Poetry Prize. Her poem, "Interval: Second War: assemblages" was nominated by Apogee Journal for the 2018 Best of the Net anthology. She recently traveled to Philadelphia to read for the We (Too) Are Philly reading series, and in November will be a panelist at the annual National Women's Studies Association conference for two panels: "Aesthetics of Freedom: Notes on Intra-Active Becoming," and "Re-Imagining Belonging in Asia and Asian America."
Sarah Mayo (PhD candidate) delivered a paper and co-organized an image exhibit at the Wellcome Collection and Library in London for the symposium "'Trust Me': The Language of Medical Expertise and Imposture in Britain, 1400-1900," funded by the University College London Institute of Advanced Studies and the Society for the Social History of Medicine. The paper presented part of her dissertation research on representations of mountebanks in seventeenth-century England.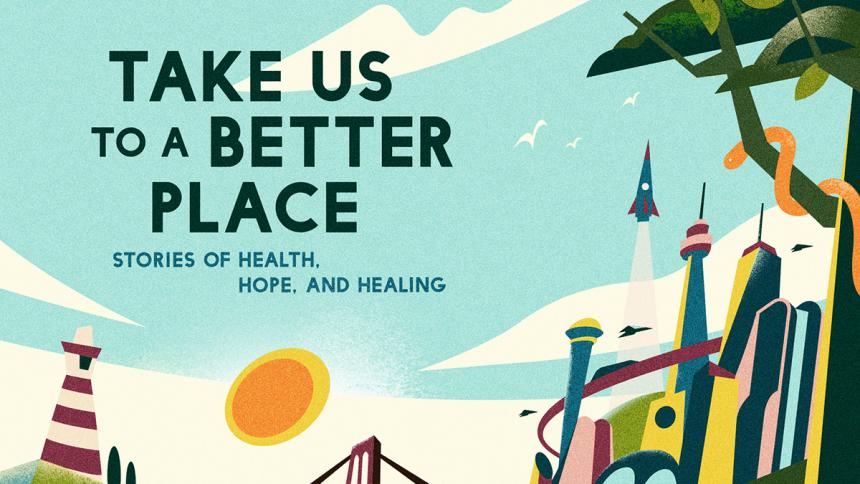 Mike McClelland (PhD student) is thrilled to be at TEDMED 2018 Conference to give a sneak peek of his story coming Spring 2019 in the @RWJF collection Take Us to a Better Place. 
Emma Catherine Perry (PhD student) made use of a Summer Research Travel Grant from the Graduate School to research gendered labor and artificial intelligence at Stanford University this past summer. She presented a sample of her work at the Society for the History of Technology annual meeting in October where the Special Interest Group for Computing in Society awarded her the MIT Press Award for her paper "Initial Reference: Attribution and Automation in the Age of ARPANET". Emma has received a grant from the Willson Center for the Humanities to continue her work on this project at Stanford this winter.
Sidonia Serafini (PhD student) received a research grant from The Literary Encyclopedia. The grant allowed her to travel to Hampton University in Hampton, Virginia, this past Summer 2018, where she conducted archival research on The Southern Workman. Sidonia's essay, "Black, White, and Native: The Multiracial Writing Community of Hampton Institute's The Southern Workman," is forthcoming with The Southern Quarterly (Winter 2019). This October, Sidonia co-presented with Dr. Barbara McCaskill their research on Reverend Peter Thomas Stanford and Frederick Douglass at the "Frederick Douglass across and against Times, Places, and Disciplines" Conference in Paris, France.
Cameron L. Winter (PhD student) received the 2018 Graduate Student Essay Award from the South Atlantic Modern Language Association for his paper "'I ain't got any use for it': High and Low Art, Iconography, and Kitsch in Flannery O'Connor's 'Parker's Back.'" In addition, this article will be published in a forthcoming issue of the South Atlantic Review. He will be traveling to SAMLA 90 in Birmingham, AL to receive the award on November 3rd.