Dr. Cynthia T. Camp, Graduate Coordinator,  
Samantha Adair, Graduate Program Administrator  
Robert H. West Award: Outstanding Graduate Student in Literary Criticism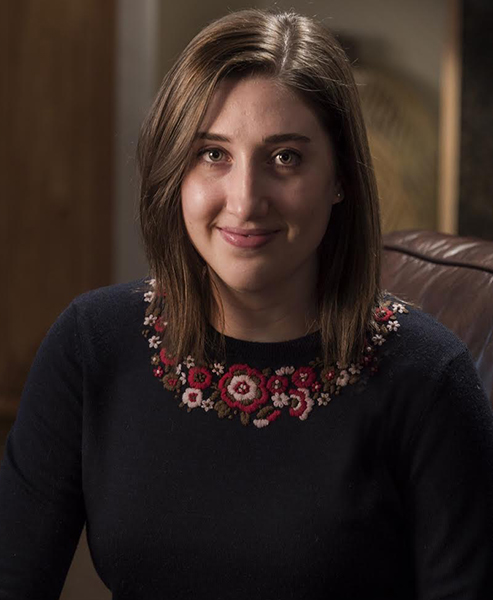 Danielle Gilman, nominated by Dr. Adam Parkes 
From Dr. Parkes: "With her record of distinguished scholarship, teaching, and service, Danielle Gilman is a very deserving recipient of the Robert H. West Award for the Outstanding Graduate Student in Literary Criticism.  This spring, Danielle has successfully defended her dissertation, "Modernism and the Common Reader: Virginia Woolf, Rebecca West, and Elizabeth Bowen," which offers a new account of these important literary figures by bringing much-needed attention to their essays, reviews, and occasional critical writings.  Drawing on extensive archival research in American and British libraries, Danielle explores the various – and sometimes conflicting – strategies employed by Woolf, West, and Bowen to contest the hierarchical structures of Britain's male-dominated literary-critical world in the first half of the twentieth century.  An accomplished teacher and administrator with significant expertise in digital learning, Danielle has excelled in every facet of graduate-student life."   
Robert H. West Award: Outstanding Graduate Student in Creative Writing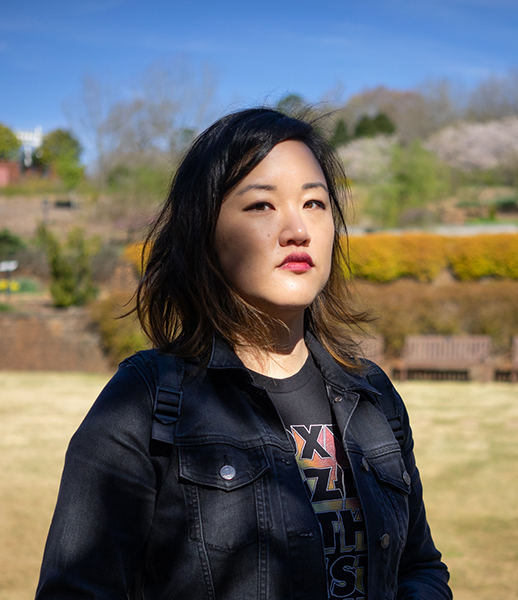 Ginger Ko, nominated by the Creative Writing Program faculty  
From Dr. Zurawski: "This past February Ginger successfully defended her dissertation, a poetry manuscript with digital components entitled Power On. This collection is designed to exist as both printed book and iOs app, where the digital component allows readers to create their own visual and audio versions of Ko's poems. The poetry itself critiques a near and impending technocratic capitalism, one which increasingly blurs the line between human life and machine productivity. As you might imagine, the poems are, as Ginger puts it, "unhappy." Her digital platform, however, implies in its restaging of the relationship between reader and writer the possibility of using technology to imagine new kinds of social life that upend authoritarian economic structures. Her dissertation committee as a whole was extremely impressed with her project and its vision for poetry's present. I am happy also to report that we were not the only faculty impressed with her work. In the fall Ginger will begin a position as Assistant Professor of Creative Writing at Sam Houston University in Texas."
About the Robert H. West Scholarship Fund: Named in honor of Robert H. West, former department head and faculty member, this fund supports the work of outstanding graduate students in the Department of English.  
Robert E. Park Essay Award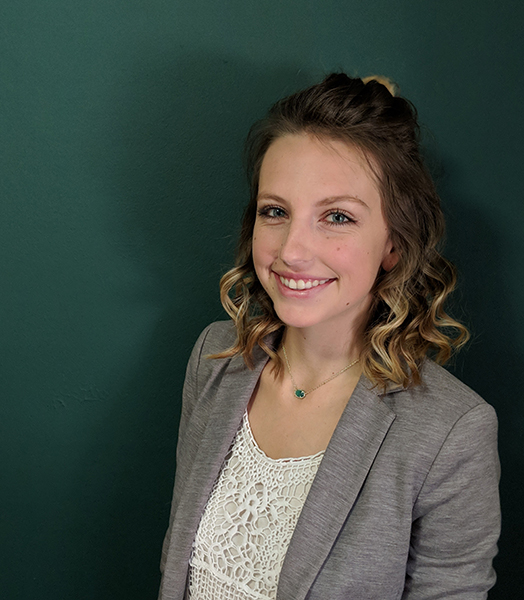 Morgan Richardson, "Mercantile Imperialism: Antithetical Representations of the Sea in Charlotte Smith's Beachy Head," nominated by Dr. Casie LeGette   
From Dr. LeGette: "Morgan Richardson's excellent paper masterfully weaves together multiple topics: poetry, biography, histories of slavery, sailing, and empire. The essay considers how British poet Charlotte Smith's philosophy of abolition was complicated by her own economic ties to slavery in the Caribbean. Ultimately, Morgan's essay is a devastating and persuasive examination of the way slavery can become a metaphor, and the way the enslaved body can be replaced by the white woman's body (or her children's) instead. This is an important, timely, memorable essay."  
About the Robert E. Park Memorial Fund: Established by the Class of 1912 in honor of Robert E. Park, former head of English, this fund supports a prize given each year to the author of the best essay written for a graduate course in the Department of English.  
The Christy Desmet Memorial Fund  
Anna Forrester, nominated by Dr. Sujata Iyengar   
From Dr. Iyengar: "I am delighted to congratulate Ms. Anna Forrester on winning the Desmet Memorial Award. Anna's well-considered, vital, and original dissertation project, "Shakespeare in Turkey: Migration, Translation, and Performance," undertakes essential disciplinary tasks surrounding the history of Shakespeare's works in Turkey and in Turkish, and ranges from court productions and traveling players in the early Ottoman period to the appearance of women on stage as part of Turkey's modernization in the early twentieth century. A rigorous and thoughtful teacher of first-year writing, Anna has also performed top-notch work as teacher of record for the late Christy Desmet's "Shakespeare and Media" class and for Sujata Iyengar's online "Shakespeare in Context" class. The exemplary portfolio Anna developed for the Certificate in University Teaching and for her Comprehensive Exams demonstrated that, having worked extensively with Christy on pedagogy, she'd learned from the best."  
About the Christy Desmet Memorial Fund: Named in honor of faculty member Dr. Christy Desmet, Josiah Meigs Distinguished Teaching Professor of English and Director of the FYC/UGA Writing Center, this fund will support graduate students working in British Literature prior to 1900.  
Patricia J. and Hubert H. McAlexander Graduate Award in American Literature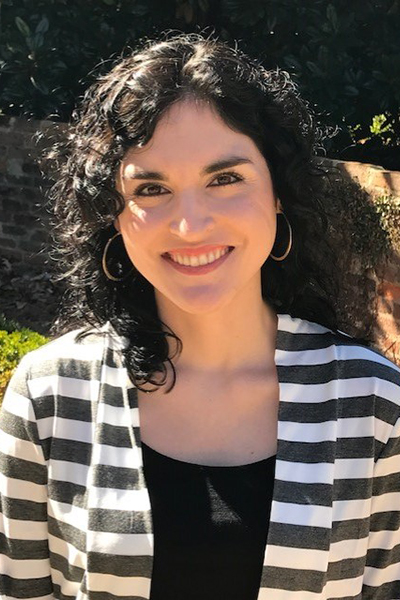 Elizabeth Swails, nominated by Dr. Cody Marrs
Elizabeth Heinz Swails's successfully completed dissertation, "The Thinking Animal: Nonhuman Movement in American Romanticism," examines the relationship between movement and cognition in the works of Herman Melville, Emily Dickinson, and Henry Davis Thoreau. Dr. Marrs offers his congratulations and praise for "An insightful and highly original reframing of American Romantic writing."  
About the Patricia J. and Hubert H. McAlexander Graduate Award in American Literature Fund: Named in honor of emeritus professors Drs. Hubert and Patricia McAlexander, this award recognizes outstanding work in the fields of Canadian and/or United States literature.  
R. Baxter Miller Award in African American and Multicultural Literature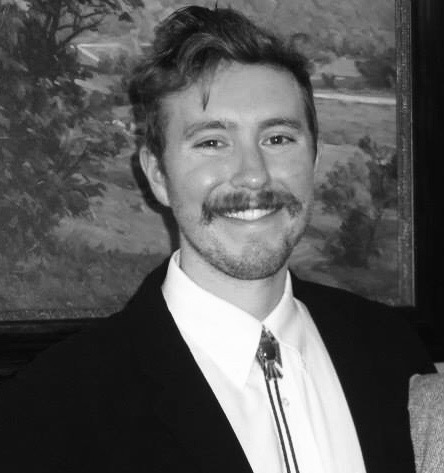 Nathan Dixon
Third-Year PhD student 
Area of Study: Creative Writing, Native American Literature, and American Modernism
Leanne Howe wrote: "I'm impressed with Nate's due diligence, and his ability to collaborate on sensitive Native issues such as genocide, starvation, and the nineteenth century Indian removal from Georgia. I have every confidence in his work as a creative writer and developing scholar." And from Reg McKnight: "[Nate Dixon] understands that despite the possible perils that lie before the writer, its principal goal is empathy-- that daring and revolutionary act of attempting to see through the eyes of another." and "Nate came to this writing program with the abundant writerly gifts, and a first-rate intellect, and like most of my students has grown and developed as a thinker and a writer . . . He is the quintessential reason that an award named for Ron Miller should even exist." 
About the R. Baxter Miller Award in African American and Multicultural Literature: Named in honor of faculty member Dr. R. Baxter Miller, this fund provides monetary awards for excellence in African American and Multicultural Literature by graduate and undergraduate students in the Department of English    
James B. Colvert English Graduate Awards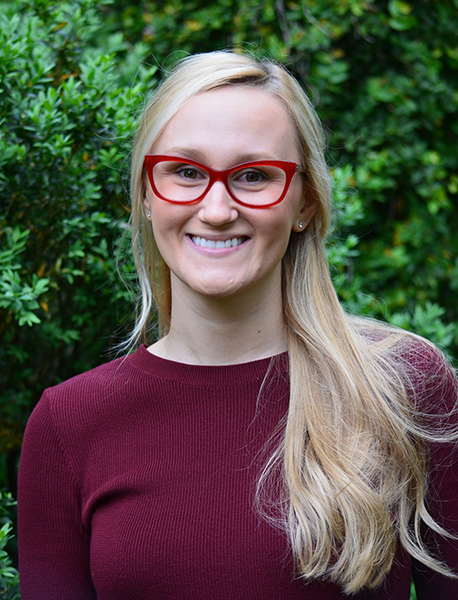 Sidonia Serafini
Third Year PhD
Area of Study: American Literature, African American Literature  
Title of Research Project: "Black, White, and Native: The Southern Workman, Coalition Citizenship, and Multicultural American Literature" (working title).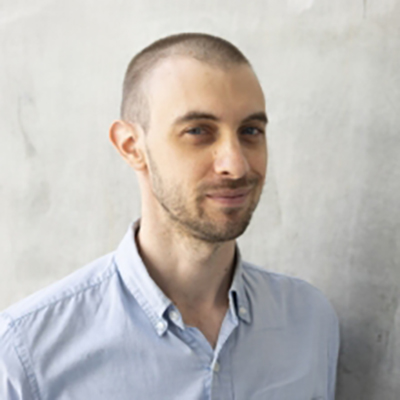 Ben Rutherfurd
Fourth Year PhD
Area of Study: Creative Writing  
Title of Research Project: "Wildfire and Carceral Space: California's Conservation Camps"  
About the English Department Graduate Award fund: James B. Colvert was a scholar of American literature, Georgia Review editor, and department head, this fund supports stipends to outstanding graduate students pursuing study within UGA's Department of English.  
The Alice C. Langdale Graduate Awards in English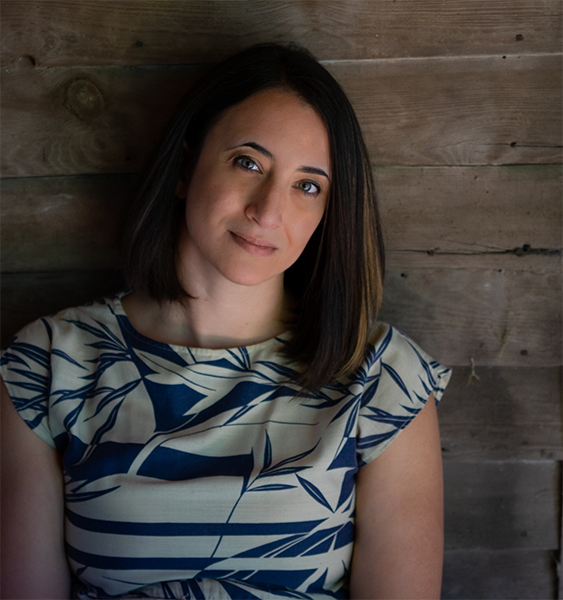 Amy Bonnaffons, nominated by Reg McKnight  
From Professor Reg McKnight: "Amy's literary efforts are both hard and easy to talk about, for while her work is a thing of beauty, and while her short story collection, The Wrong Heaven, and her newly released novel, The Regrets, have been universally praised, I have a hard time expressing my awe and admiration for it in the reductive way that book jackets and letters of recommendation demand. It's like describing sunsets and sneezes: no language is adequate to distill her tenable, palpable, characterizations, her absorbing settings, her startling concepts, her crystalline language, her subtle but inexorable action that stops your own world and funnels you down into the world of her creation. Who could reduce this art and its stupefying metaphors, this startling dovetailing of reality and myth down to a few words? We must read her, and let her work trouble our molecules, and change the language of our hearts. She has gifts she hasn't even unwrapped yet."  
Philip Gilreath, nominated by Dr. Sujata Iyengar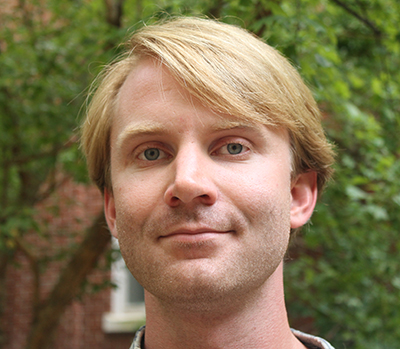 From Dr. Iyengar: "I am thrilled to congratulate our outstanding PhD student Philip Gilreath on winning the Langdale Award. Philip investigates the origins of Western literary ethics and intellectual property in classical and early modern accounts of plagiarism, originality, and imitation, using the appropriation of Shakespearean texts in film, popular culture, and digital spaces as a lens through which to focus this important discussion. His highly original dissertation synthesizes early modern rhetorical education and late-capitalist new media cultural production and licensing, through the figure of copia (collection, excess, abundance, repetition, foison, redundancy): Shakespeare's "users" synthesize, he argues (extending and critiquing arguments popularized by Lanier, Geddes, and Fazel) a vast, distributed network of adaptation that both helps and hinders a progressive polity. An accomplished teacher of first-year writing with certifications in teaching ESL, Philip also teaches Shakespeare and writing classes online in the summers."  
Paula Rawlins, nominated by Dr. John Lowe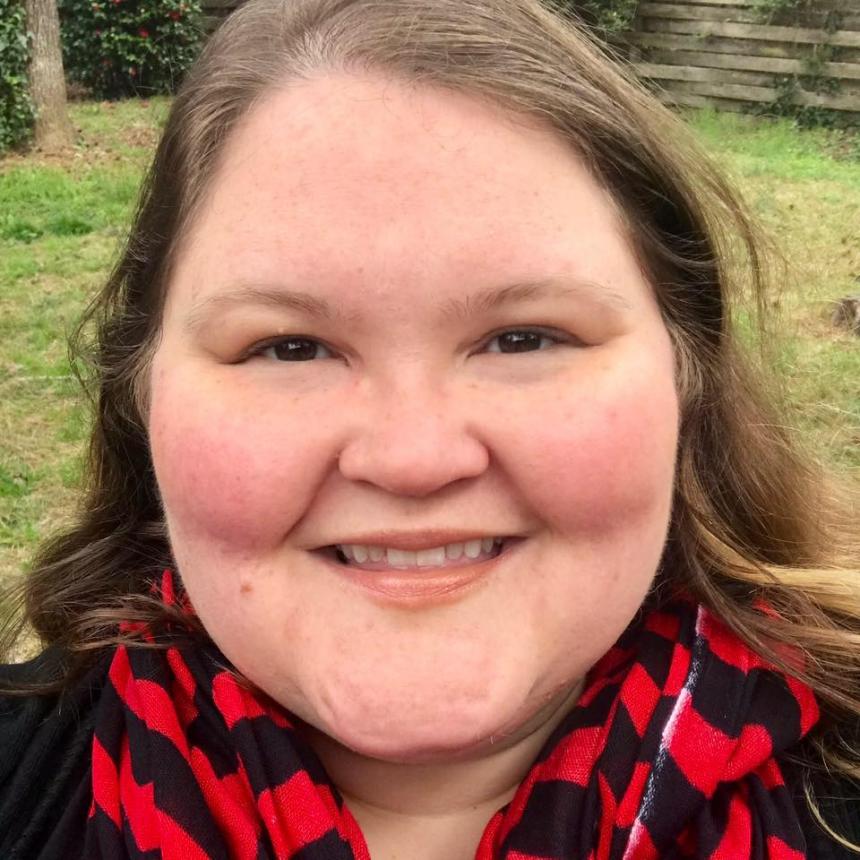 From Dr. Lowe: "Dr. Paula Rawlins defended her dissertation with aplomb this term; her study,  "Conveying the Unspeakable:  A Tradition of Expressive Art Therapeutics in Southern Literature" ambitiously analyzes the varying kinds of trauma that disrupt identity and community, and then examines strategies real people and their fictional counters have developed as therapy, especially  music. She has presented papers drawn from this project at 13 leading conferences over the past few years; has published articles in South Atlantic Review and Label Me Latina/o; and has served splendidly as Assistant Director of our Writing Center."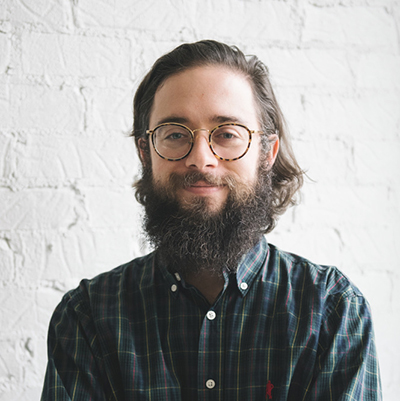 Cameron Winter, nominated by Dr. John Lowe
From Dr. Lowe: "Cameron Winter is completing his very promising dissertation, "'That Whole Edifice Intricate and Complex':  The Big House in American Literature."  He has published articles in Mississippi Quarterly and South Atlantic Review, and was the recipient of the South Atlantic MLA Graduate Student Essay Award for 2018.  He was editorial assistant for two new books, Summoning Our Saints: The Poetry and Prose of Brenda Marie Osbey, and Approaches to Teaching Gaines's The Autobiography of Miss Jane Pittman and Other Works. He has presented papers on a variety of subjects at eight regional and national conferences."  
About the Alice C. Langdale Graduate Award in English: Named in honor alumna Alice C. Langdale, this fund supports awards that recognizes the outstanding work of graduate students within the Department of English.