Cynthia Turner Camp received the SEMA Award for Teaching Excellence from the Southeastern Medieval Association in November. 
"Dictionaries are artifacts that represent the cultural, bibliographic, and linguistic heritage of a 'language community'. All the ideological underpinnings, the tensions inherent in proposing the study of Englishes, the hierarchies of English varieties, and the very concept of the English language itself are revealed when we have to collect, identify, describe, and explain the printed and spoken linguistic evidence." So begins Fredric Dolezal's revised and expanded chapter "Lexicography and World Englishes", which will appear January 2020 with the release of the Revised 2nd Edition of The Handbook of World Englishes. The book "is a collection of articles on the cross-cultural and transnational linguistic convergence and change of the English language [which] brings together multiple theoretical, contextual, and ideological perspectives, and offers new interpretations of the changing identities of world Englishes speakers and examines the current state of the English language across the world." (Wiley-Blackwell)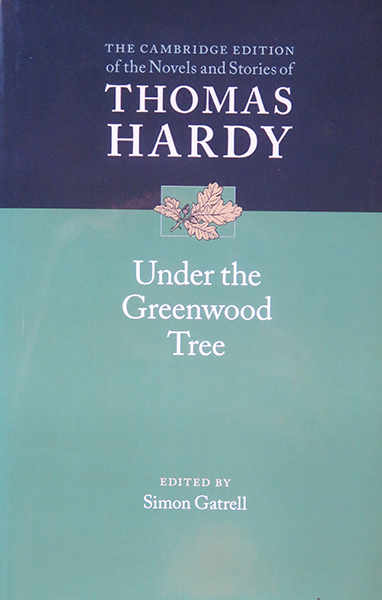 Simon Gatrell's scholarly edition of Thomas Hardy's novel Under the Greenwood Tree has just been published by Cambridge University Press, as one of the first three volumes in their complete edition of Hardy's fiction. Whenever a publisher told Hardy they were planning a new edition of his work he sent them a list of alterations, sometimes very substantial; and this edition is different from all others available in that it includes all of the thousands of revisions that Hardy made to this early novel over 40 years from 1872 to 1912, thus giving the reader direct access to his creative process. There is also an introduction of over 100 pages that discusses all aspects of the novel's development, from its genesis, its manuscript, and significant revisions as far as analysis of altered punctuation.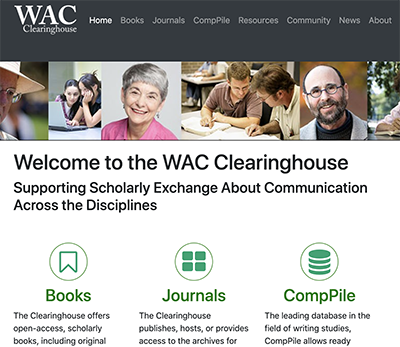 In October 2019, Lindsey Harding was named Associate Publisher for Teaching and Writing Resources for the Writing Across the Curriculum (WAC) Clearinghouse. The WAC Clearinghouse is a publishing collaborative that offers open access to scholarly and pedagogical materials in writing instruction and writing across the curriculum. Its website is widely regarded as the leading resource supporting the writing-across-the-curriculum community, and in the past year, the site recorded more than 2.7 million visits. As Associate Publisher for Teaching and Writing Resources, Lindsey will develop and enhance the instructional and professional resources available through the WAC Clearinghouse resources section. In addition, she will work closely with members of the Association for Writing Across the Curriculum to coordinate the development of new resources and to publicize the availability of those resources to the larger WAC community. Finally, Lindsey will serve as a member of the WAC Clearinghouse Editorial Board and the operational leadership team.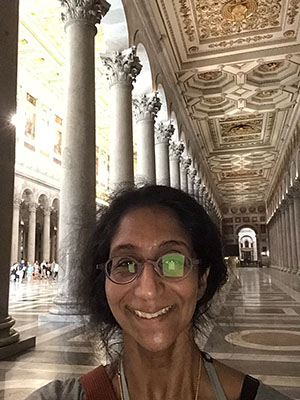 Sujata Iyengar was invited to speak at the Theatre Without Borders Collective at Wesleyan University in June 2018. Dr. Iyengar presented on the panel "Early Modern Race Before Race" (pictured), delivering a paper that used "glitch theory" to consider UGA's November 2018 "Rosetta Theatre Project." Dr. Iyengar and Dr. Lesley Feracho (Romance Languages and African American Studies) represented UGA at the European Shakespeare Research Association Conference at Roma Tre University this past July. Drs. Iyengar and Feracho presented papers in the seminar "Cultural Mobility in Shakespeare's Rome: Mapping Race and Ethnicity Through Performance." Dr. Sujata Iyengar also visited the University of Minnesota in April 2019 to help develop a digital project, "Citizen Shakespeare," that will connect members of the public with Shakespearean outreach projects. 
Miriam Jacobson has been selected as a UGA Fellow to attend the 2020 Transnational European Studies Seminar in Berlin. 
Bill Kretzschmar has been awarded a three-year, part-time Guest Professorship at Uppsala University in Sweden. 
John Wharton Lowe has recently published two edited books each containing a number of his essays. Summoning Our Saints: The Poetry and Prose of Brenda Marie Osbey from Lexington Books, 2019, features essays on Osbey's theory of poetics. Approaches to Teaching Gaines's The Autobiography of Miss Jane Pittman and Other Works, co-edited with Herman Beavers for the Modern Language Association (2019), includes his essays on humor and the culture of surveillance. He has also published articles on transatlantic racial and cultural histories, Faulkner's native narratives, and Frank Yerby's The Golden Hawk, and delivered conference presentations on topics ranging from Faulkner's transnational brotherhood to the 1929 Gastonia Strike. Dr. Lowe recently received a UGA Franklin-LMU Munich Faculty Research Exchange with Amy Mohr, faculty in the Department of English and American Studies at the Ludwig-Maximilians-Universitat Munchen. 
Rebecca Hallman Martini was the recipient of two grants in Fall 2019. The first was the International Writing Center Association's Research Grant for her collaborative, cross-institutional project, "Writing Center Data Repository Project." The goal of this project is to increase access to writing center texts, such as tutorial session transcripts, session notes, and other data collected through everyday writing center work, institutional assessment, and research projects. The second was an Experiential Learning Innovation Grant to develop a new writing center theory and practice course for undergraduate students to work as writing consultants in the center at UGA. Dr. Hallman Martini also shared work from her current book project at the International Writing Center Association Conference in Columbus, OH in October.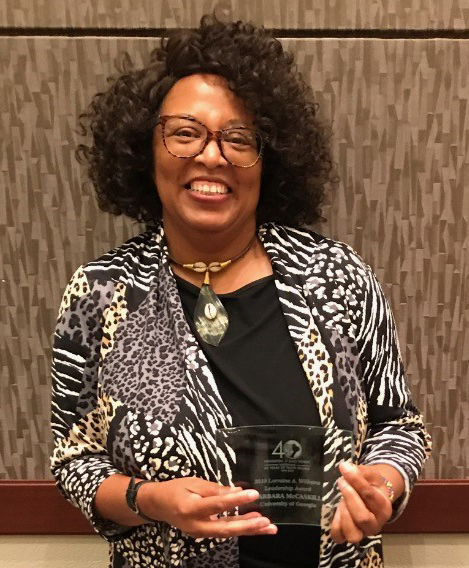 Barbara McCaskill has received the 2019 Lorraine A. Williams Leadership Award from the Association of Black Women Historians (ABWH). This national distinction recognizes a scholar, educator, or administrator who has "demonstrated mentoring skills, not only in teaching or related work but in providing networks that enhance the professional growth of other black women scholars and students." This summer Dr. McCaskill presented an invited lecture on "Frederick Douglass and Other Escape Artists" for the NEH Institute titled "Frederick Douglass and Literary Crossroads." She completed a New Georgia Encyclopedia essay on the author Shay Youngblood with English Department graduate students Tareva Johnson and Chanara Andrews, and received a Franklin College Curriculum Materials grant for collaborating with her ENGL 3880S (civil rights literature) experiential learning class and the Athens African American Oral History Initiative.
Richard Menke just published his second book. Literature, Print Culture, and Media Technologies, 1880–1900: Many Inventions (Cambridge University Press, 2019) demonstrates that in a culture busy inventing new media, late nineteenth-century writers felt compelled to rethink the nature of print culture and printed writing. Dr. Menke also received an honorable mention for the Donald Gray Prize (awarded to the year's best essay in the field of Victorian studies) for his essay "New Grub Street's Ecologies of Paper" (Victorian Studies, 2018), which considers the connections between the invention of cheap wood-pulp paper and George Gissing's gloomy account of the late-Victorian publishing world in his great novel New Grub Street. Dr. Menke was recently recognized by the North American Victorian Studies Association with its President's Award for services to the organization, in which he has served as Secretary-Treasurer for the past four years. 
Adam Parkes's essay "'A more emotional, a more keenly analytical picture': Impressionism, Naturalism, and Sociology in Ford Madox Ford" was published in The Socio-Literary Imaginary in 19th and 20th Century Britain, a collection of essays published by Routledge.  He organized two panels on D.H. Lawrence and language for the 2019 SAMLA conference in Atlanta, where he presented a paper on Lawrence's Australian novel, Kangaroo.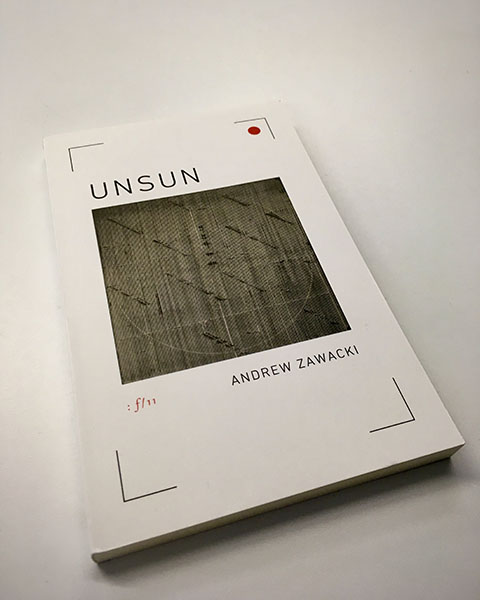 In his latest poetry volume, Unsun : f/11, published by Coach House, Andrew Zawacki expands his inquiry into the possibilities and dangers of a 'global pastoral,' exploring geographies alternately enhanced and flattened out by digital networks, international transit, the uneven and invisible movements of capital, and unrelenting feedback loops of data surveillance, weather disaster, war. Wheeling interference patterns of systems of meaning, from radio signals and runway signage to foreign phrases and babytalk, interact with the "langscape" of English, while punctuation is retrofitted as coding. In creating a politically committed lyric form that opens all the dimensions of language—sonic and semantic, syntactic and graphic—Unsun : f/11 sustains an oblique conversation with Paul Celan's Fadensonnen, Chris Marker's Sans soleil, and Michael Palmer's Sun. The book features a suite of Zawacki's black-and-white, large format photographs, which will be exhibited this winter at Woodland Pattern and next spring at Lyndon House. 
Collaborative Work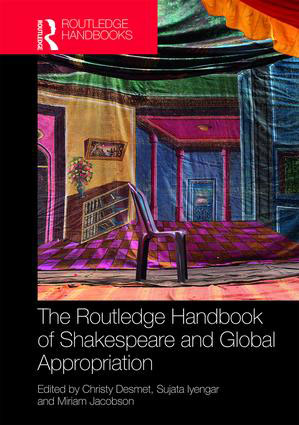 Sujata Iyengar and Miriam Jacobson announce the bittersweet launch of the 470-page Routledge Handbook to Shakespeare and Global Appropriation, which they co-edited with the late Christy Desmet and have dedicated to her memory. 
The volume includes 39 ground-breaking essays on such topics as Shakespeare in manga, mobile games, and podcasts; Shakespeare and global justice, environmentalism, and white supremacy; Shakespeare on traditional and avant-garde stages; and teaching Shakespeare with, to, and for children and young people. It also includes a previously unpublished early Arabic translation of Shakespeare's sonnets, an archive of a century of Irish Shakespeares on stage, and an introduction richly contextualizing Shakespearean adaptation over the past half-century. Three alternative tables of contents encourage instructors to customize the volume for their classes. 
Any royalties earned by the editors will go to the Christy Desmet Memorial Fund, which supports a graduate student studying British Literature before 1800.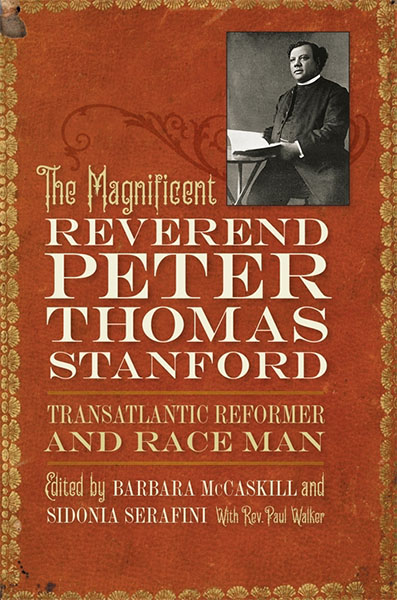 Barbara McCaskill and PhD student Sidonia Serafini, along with the Reverend Paul Walker, have co-edited The Magnificent Reverend Peter Thomas Stanford, Transatlantic Reformer and Race Man forthcoming in June 2020 from the UGA Press.