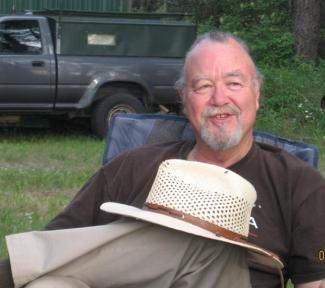 Zell B. Miller Learning Center Room 0248, 48 Baxter St, Athens, GA 30602
Eidson Chair of American Literature LeAnne Howe, with the Creative Writing Program, is pleased to present writer Phillip Carroll Morgan (Choctaw/Chickasaw) for a reading on Thursday, October 13th at 7 p.m.  The location of the event is the Zell B. Miller Learning Center Room 0248, 48 Baxter St, Athens, GA 30602.  This event is free and open to the public.
Morgan will read from his new novel, The Lost River (Chickasaw Nation Press, 2022).  What makes his novel unique is that it is a pandemic story set in 1399 in the ancient southeast.  The main character is fleeing the plague that is depopulating the entire region, by water, to Bottle Creek near what is today Mobile.  
Morgan has also published the novel Anompolichi: The Wordmaster with White Dog.  His other works with Chickasaw Press include Chickasaw Renaissance and Riding Out the Storm: 19th Century Chickasaw Governors and Their Intellectual Legacy, and he co-authored Dynamic Chickasaw Women. Dynamic Chickasaw Women won the Independent Publishers Book Awards' Gold Medal for Mid-West Regional non-fiction in 2012, and Riding Out the Storm won the Gold Medal in that category in 2014. Poetry by Morgan appears in The Fork-in-the-Road Indian Poetry Store, which won the Native Writers Circle of the Americas First Book Award for Poetry in 2002. He also co-authored Reasoning Together: The Native Critics Collective, a conversation between leading experts in Native American literature. He holds a master's degree and a doctorate in Native American literature from the University of Oklahoma.