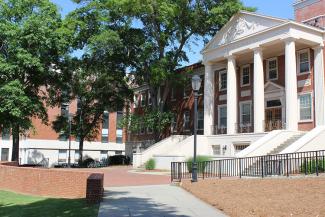 Park Hall and Creature Comforts
The English Graduate Organization invites faculty, staff, and graduate students to attend an English Department End of Year Party on Thursday, May 5 at 4pm, taking place at Park Hall (ground floor and front courtyard.) Come out to unwind and celebrate all of the department's hard work this year! Free food and drinks, including vegan and gluten-free options, will be available.
Graduate students are also invited to attend an after party at Creature Comforts starting at 6pm. Drink tokens will be provided!
Please RSVP here if you plan to attend either event.
Thank you to the Creative Writing Program for funding this event.
Any questions or concerns can be referred to Christina Wood, EGO Creative Writing Representative, at christina.wood1@uga.edu, or any other EGO board members.