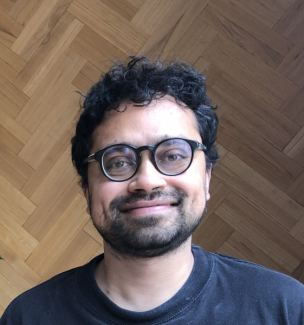 Zoom - Register here: https://tinyurl.com/UGAConstitutionDay
The Symposium on the Book presents a talk by Dr. Asheesh Kapur Siddique titled "Documenting the Body of State: Paper and the Archive of Early American Constitutionalism."
Who invented the written consitution? If you answered, "the United States," you're half right. In this talk, Dr. Siddique argues that the mode of constitution-making inaugurated in the aftermath of the American Revolution represented not an invention of written constitutionalism, but instead a revision of the relationship between document and statecraft in early modern Europe. What made the US Constitution different, he suggests, wasn't that it was written; rather, it was the particular concept of writtenness that it embodied.
Asheesh Kapur Siddique is an assistant professor of history at the University of Massachusetts-Amherst. He is a historian of early America and the early modern Atlantic world, and is currently completing a book about knowledge and governance in the early modern British empire. This lecture and discussion adds an unexpected dimension to our ongoing conversations about the early American Constitution by considering the paper on which these foundational documents were written and printed -- and how and where these conversations were preserved.
This event is free and open to the public. It has been sponsored by the Department of English, the Willson Center for Humanities and Arts, and the University of Georgia Libraries. 
Advance registration for the event, which will be conducted via Zoom webinar, is required and available here.