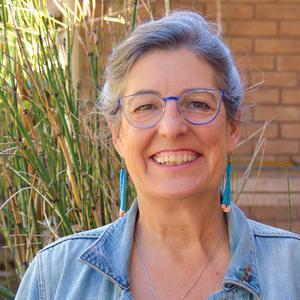 Park Hall 265
Dr. Patricia Roberts-Miller is Professor of Rhetoric and Writing and Director of the University Writing Center at the University of Texas at Austin. She is author of Rhetoric and Demagoguery (2019), Demagoguery and Democracy (2017), Fanatical Schemes: Proslavery Rhetoric and the Tragedy of Consensus (2009), Deliberate Conflict: Argument, Political Theory, and Composition Classes (2004), and Voices in the Wilderness: Public Discourse and the Paradox of the Puritan Rhetoric (1999).
This talk considers a rhetorical challenge inherent to ideals of democracy: diversity, inclusion, and motivation. Democratic deliberation requires enthusiastic and informed participation on the part of people with diverse views and experiences; so, not just inclusion, but participation is crucial. The most straightforward (and effective) rhetorical strategy to increase participation is demagogic mobilizing of groups against each other, a strategy that undermines diversity and inclusion.
This talk "Democratic Deliberation and the Pleasures of Outrage" is part of the Ballew Lecture Series hosted by the Willson Center for Humanities & Arts and the English Department. It will take place Tuesday, January 14, 2020 in the Paul Douglas Lecture Hall (Park Room 265) at 4 PM.