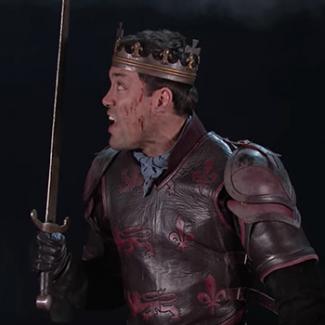 Park 123
Sujata Iyengar (University of Georgia, UGA) and Nathalie Vienne-Guerrin (Université Paul Valéry Montpellier III, UPVM), co-principal investigators of the Partner University Fund grant "Scene-Stealing/Ravir la Scène," are pleased to open to the public a work session on Shakespeare's Henry V, with faculty, graduate students, and post-doctoral students from UGA and UPVM at the University of Georgia. Our event is scheduled to begin at 1:25 and end at 4:25. Presenters include Nora Galland and Charlene Cruxent from UPVM. 
Thanks to the Willson Center for Humanities and Arts and the Cultural Services arm of the French Embassy in the U.S. for support, as well as the Departments of English and Romance Languages.
Seating is limited, so please RSVP to iyengar@uga.edu.