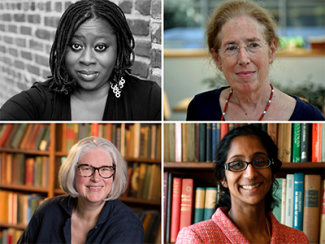 Athens-Clarke County Library Auditorium
Join us for a roundtable discussion of Gloria Naylor's Mama Day and the history of the Sapelo Islands in Georgia. Members of the roundtable are Dr. Ruth Morse, professeur des universités at Paris-Sorbonne-Cité (Diderot) and Dr. Melissa Cooper, an assistant professor history at Rutgers University – Newark and author of the new book Making Gullah: A History of Sapelo Islanders, Race, and the American Imagination, and UGA Ph.D. candidate in Linguistics Kim Waters, in conversation with Dr. Sujata Iyengar from UGA's Department of English.
This event is part of the Scenes in the Other's Language conference and is sponsored by Georgia Humanities, the FACE Foundation, University of Georgia, CNRS, IRCL, Université Paul-Valéry Montpellier 3, and the Willson Center for Humanities & Arts. All events are free and open to the public.