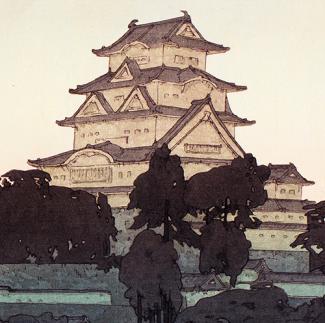 Stefano Evangelista
Oxford University
The Doug Hale Lecture Hall, Park 265
"Global Aestheticism and the Invention of Japan: Cosmopolitan Encounters around 1900," a lecture by Stefano Evangelista
In 'The Decay Of Lying' (1889), Oscar Wilde declared that 'the whole of Japan is a pure invention. There is no such country, there are no such people.' Wilde's provocative statement makes fun of the fashion for japonisme that was sweeping across Europe and North America in the late nineteenth century, providing inspiration for artists and writers. His denial of the existence of Japan is a gesture of cosmopolitan disillusionment: in an age of mass tourism and increasingly globalised modernity, distance, desire and projection are the only meaningful ways of preserving cultural difference. This paper charts the 'invention' of Japan in English literature, starting from Wilde's aphorism and James McNeill Whistler's pictorial aestheticism. It will explore the construction of Japan in the work of the Irish writer Lafcadio Hearn, who moved to Japan in 1890 and stayed there until his death in 1904. Hearn, who gave up his British nationality in order to become a naturalised Japanese, experimented with a style and literary forms that sought to combine the record of authentic experience and the aesthetic anti-realism advocated by Wilde.
Stefano Evangelista teaches English literature at Oxford University. He specializes in British and comparative literature, with a focus on the late nineteenth and early twentieth centuries, and the history of sexuality. He is the author or Hellenism, Reception, Gods in Exile: British Aestheticism and Ancient Greece (2009) and his edited volumes include The Reception of Oscar Wilde in Europe (2010), Algernon Charles Swinburne: Unofficial Laureate (2013), Literature and Sculpture in the Fin de Siècle (2017) and, most recently, Arthur Symons: Poet, Critic, Vagabond (2018). He is currently completing a monograph on literary cosmopolitanism at the turn of the twentieth century, for which he has been awarded a British Academy mid-career fellowship.
A reception in the Robert West Library, Park Hall 261 will follow Dr. Evangelista's talk. The lecture and reception are free and open to the public, and are sponsored by the English Department's Rodney Baine Lecture Fund and the Willson Center for Humanities and Arts. Dr. Evangelista's talk has been co-sponsored by the UGA at Oxford program.