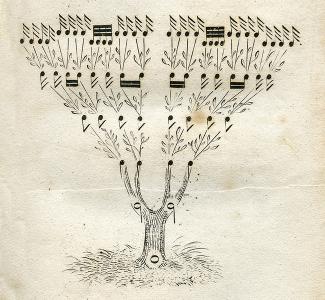 Doug Hale Lecture Hall, Park 265
Donelle Ruwe is the Associate Chair of English at Northern Arizona University and is the author of British Children's Poetry in the Romantic Era: Verse, Riddle, and Rhyme (Palgrave Macmillan 2014), the editor of Culturing the Child 1660-1830 (2005), and co-editor of the forthcoming Children, Childhood, and Musical Theater. She has published numerous essays on Romantic poetics, women writers, and children's writing, and she is currently completing a manuscript on Romantic era prose forms for children and working on a book project on musical theater aesthetics and the adaptation of children's books. Ruwe is co-president of the 18th- and 19th-Century British Women Writers Association and has chaired the Scholarly Edited Collection award for the Children's Literature Association and been a judge for the Annual Lion and the Unicorn Award in North American Poetry for Children. Ruwe is a published poet, and her chapbook Condiments won the Kinloch Rivers Award in 1999, and her chapbook Another Message You Miss the Point Of won the Camber Press Prize in 2006.
In this talk, Donelle Ruwe introduces the literary and aesthetic debates incited by the 1814 invention of the chiroplast, a mechanical keyboard device that allowed a single music teacher to control the hand and finger placements of multiple students at one time. Her talk includes texts by Maria Edgeworth, Hannah More, Charles Dibdin, Madame de Genlis, Rousseau, and the London Philharmonic Society.
A reception in the Robert West Library (Park Hall 261) will follow Dr. Ruwe's talk. The talk and reception are free and open to the public. The Colloquium is sponsored by the English Department's Rodney Baine Lecture Fund and the Willson Center for Humanities and Arts.