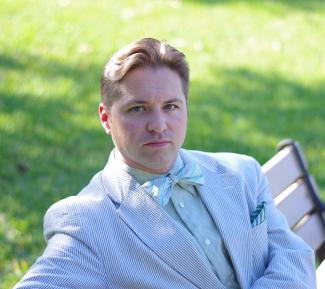 The Doug Hale Lecture Hall, Park 265
The 2019 Barbara Methvin Lecture will be delivered by Dr. Taylor Hagood, who will be speaking on ""'Courage to Look:':  Authenticity, Class, and Pragmatic Discourse in Southern Literature and Culture." Dr. Hagood teaches American literature, with specialization in the writing of William Faulkner, African American literature, and the literature and culture of the United States South at Florida Atlantic University, where he is Professor of English.  His scholarship examines literary and cultural production in an approach informed by postcolonial theory, theorizing of social interaction via secrecy as a cultural item, and disability studies.
Hagood's books include Faulkner's Imperialism: Space, Place, and the Materiality of Myth (2008);  Secrecy, Magic, and the One-Act Plays of Harlem Renaissance Women Writers (2010); and  Faulkner: Writer of Disability (2014), winner of the C. Hugh Holman Award for Best Book in Southern Literary Studies. Along with these monographs, he edited Critical Insights: The Sound and the Fury (2014) and coedited Undead Souths: The Gothic and Beyond in Southern Literature and Culture (2015) with Eric Gary Anderson and Daniel Cross Turner.
A reception will follow in the West Library, Park 261.