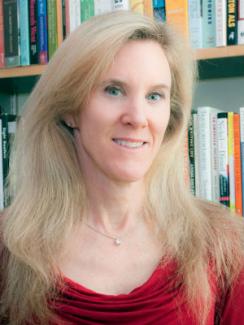 Rachel Toor
Eastern Washington University
MLC Reading Room (Third Floor)
In this workshop, Rachel Toor will describe the components of a book proposal, which are simple and straight-forward. But a good book proposal is an act of seduction and you ignore the experience of the reader at your own peril. Based on her years working as a book editor and an author who has sold six books on proposal, Rachel Toor will offer some strategies for success. Participants are encouraged to come with an idea for a book, a draft of a proposal, or even a complete manuscript, and together we will work through each section. At the end of the session, each member will have a rough draft of a book proposal and a list of pointers on how to go about finishing it so it will be ready for submission to publishers (or literary agents). This session will build on the principles she outlines in the lecture about writing for love, money, and applause.
Rachel Toor's presentations are being brought to you through a collaboration between the Center for Teaching and Learning, the Department of English, Franklin College of Arts and Sciences, the Graduate School, the Office of the Vice President for Instruction, and the Office of the Vice President for Research.  The Writing Intensive Program and the CTL's Writing Fellows Program are serving as administrative sponsors.
Bio: Rachel Toor, a former acquisitions editor at Oxford and Duke University Presses, is now a professor in the graduate creative writing program at Eastern Washington University. She is the author of four works of nonfiction and one novel. Her work has been published in a wide variety of places, including The New York Times, The LA Times, Inside Higher Ed, Ploughshares, SB Nation, Glamour, Reader's Digest, Runner's World and JAMA, the journal of the American Medical Association. She was a long-time columnist for Running Times magazine and her essays have been listed as notable three times in Best American Sports Writing and once in Best American Essays. She has written for The Chronicle of Higher Education for the past two decades and contributes a monthly column, "Page Proof," on writing and publishing. She's also started a series called "Scholars Talk Writing" where she interviews good academic stylists about their prose, process, and asks for writing tips. Her next book, which will be published by the University of Chicago Press in fall 2017, is for high school students on writing the college application essay. She is a graduate of Yale University and received an MFA from the University of Montana.