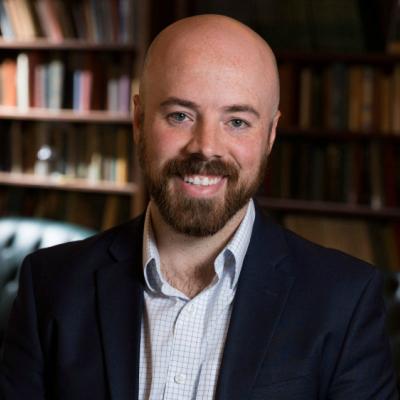 Cody Marrs (Ph.D., UC Berkeley) teaches and writes about American literature before Modernism. His work has appeared in journals such as American Literature, J19, ESQ, and American Literary History, and in edited volumes such as A History of Civil War Literature (Cambridge University Press, 2015) and The New Dickinson Studies (forthcoming, Cambridge University Press). He is the author of Nineteenth-Century American Literature and the Long Civil War (Cambridge University Press, 2015), a book that recasts the Civil War as a multilinear upheaval. Focusing on the later works of Walt Whitman, Frederick Douglass, Herman Melville, and Emily Dickinson, he shows how the writings shaped by the Civil War also eclipse that conflict, extending into a vast array of other times and places. The book was named a Choice Outstanding Academic Title. It was reviewed American Literature, Nineteenth-Century Contexts, the Journal of American Studies, and Common-Place, among other venues.
He is the co-editor, with Christopher Hager, of the forthcoming volume, Timelines of American Literature (Johns Hopkins University Press, 2019), a collection of essays—each organized around an unfamiliar date range—that seek to reperiodize and reimagine American literary history. He is also the editor of The New Melville Studies (forthcoming, Cambridge University Press, 2019), a volume about emerging methods and approaches in Melville criticism.
A recipient of the Hennig Cohen Prize in Melville studies, UGA's Presidential Early Career Award, and fellowships from the Newberry Library, the Andrew W. Mellon Foundation, the Townsend Center for the Humanities at UC Berkeley, and the Willson Center for the Humanities at UGA, he is currently writing two books. The first book, On Melville and Beauty, focuses on aesthetic experiences of non-sovereignty; the second, The Civil War: A Literary History, retraces the five stories that have been told (and retold) about the Civil War from the nineteenth century to today. He is also editing a volume of essays titled American Literature in Transition, 1851-1877 (under contract with Cambridge University Press).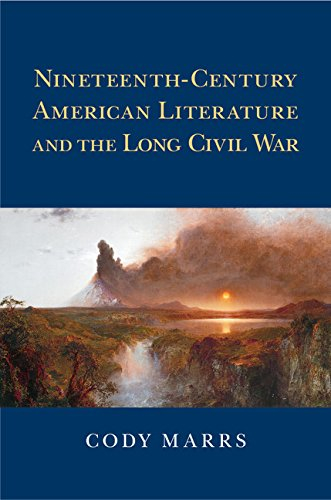 Selected Publications

Selected Publications:

Authored Book:

Nineteenth-Century American Literature and the Long Civil War. Cambridge and New York: Cambridge University Press, 2015. (Cambridge Studies in American Literature and Culture)

Edited Books:

Timelines of American Literature, co-edited with Christopher Hager (Johns Hopkins University Press, forthcoming in 2019)

The New Melville Studies (Cambridge University Press, forthcoming in 2019)

Guest Editor:

Leviathan: A Journal of Melville Studies. Special Issue on "Late Melvilles," 18:3 (October 2016).

Articles and Book Chapters:

"Three Theses on Reconstruction," forthcoming in American Literary History

"Dickinson's Physics," forthcoming in The New Dickinson Studies, ed. Michelle Kohler (Cambridge University Press)

"The Civil War in African American Memory," forthcoming in African American Literature in Transition, 1865-1880, eds. Eric Gardner and Joycelyn Moody (Cambridge University Press)

"Dickinson in the Anthropocene," ESQ: A Journal of Nineteenth-Century American Literature and Culture 63.2 (2017): 201-225

"Afterword: Archiving the War," co-authored with Christopher Hager, in A History of American Civil War Literature, ed. Coleman Hutchison (Cambridge and New York: Cambridge University Press, 2015)

"Against 1865: Reperiodizing the Nineteenth Century," co-authored with Christopher Hager, J19: The Journal of Nineteenth-Century Americanists 1:2 (Fall 2013): 259-284. 

"Frederick Douglass in 1848," American Literature 85:3 (September 2013): 447-473.

"Clarel and the American Centennial," Leviathan: A Journal of Melville Studies 13:3 (October 2011): 98-114.

"Whitman's Latencies: Hegel and the Politics of Time in Leaves of Grass," Arizona Quarterly 67:1 (Spring 2011): 47-72.

"A Wayward Art: Battle-Pieces and Melville's Poetic Turn," American Literature 82:1 (March 2010): 91–119. (Awarded the Hennig Cohen Prize for the best essay or chapter in Melville studies.)