Todd Copeland (MA 1991) received the Baskerville Publishers Poetry Award from descant literary journal for his poem "Crabbing," published in September 2018.
Victoria Reynolds Farmer (MA 2008) went on to receive her PhD from Florida State University in 2014. She is currently Senior Manager of Audience Development at PRI/PRX in Minneapolis, Minnesota, position she took on permanently in Sept 2017 following a two year post-doctoral fellowship with the organization through the ACLS Public fellowship program for Humanities PhDs. In her role at PRI/PRX, Victoria collects and presents quantitative and qualitative audience data, manages audience surveys, and runs the organization's Listener Services department. In her free time, she helps produce the Christian Feminist Podcast on the Christian Humanist Radio Network.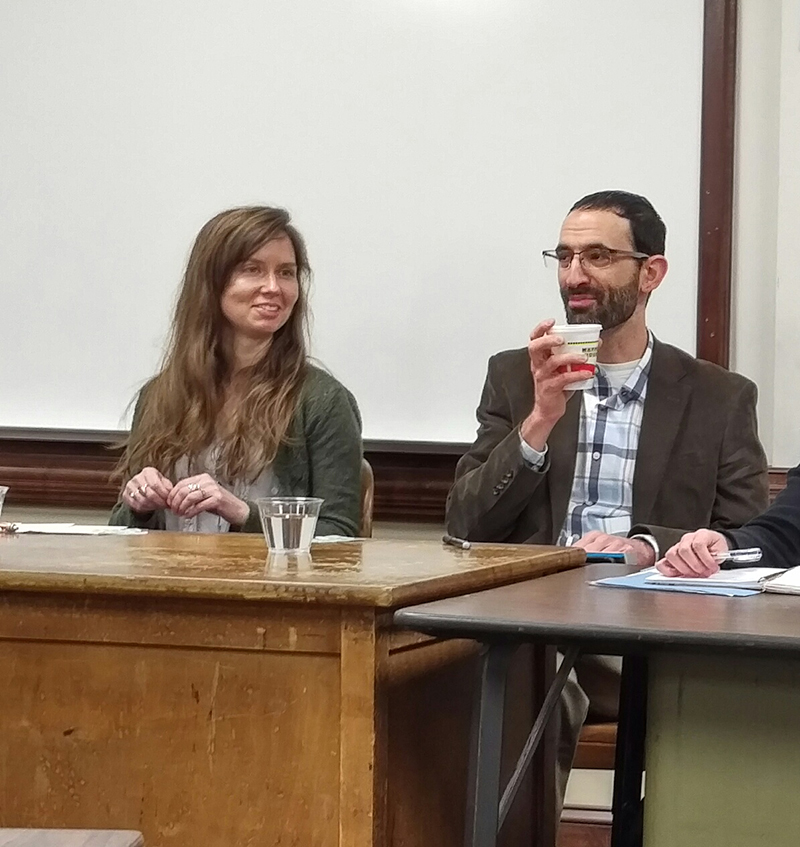 James Gregory (PhD 2012) is a Learning Technologist with Bottom-Line Performance, an instructional design firm outside Indianapolis. BLP specializes in custom learning solutions (mobile, computer-based, and instructor-led) for clients in health and life sciences, heavy industry, education, collegiate sports, and other industries. As a Learning Technologist, James writes and programs eLearning courses in Articulate Storyline 360 and BLP's proprietary Knowledge Guru platforms. James is preparing to become an Instructional Designer with BLP, in which role he will work directly with client organizations to design learning solutions that meet their business and instructional needs. As part of this transition, James is beginning an online graduate certificate in Workplace Instructional Design through the Organizational Performance and Workplace Learning program at Boise State University in January.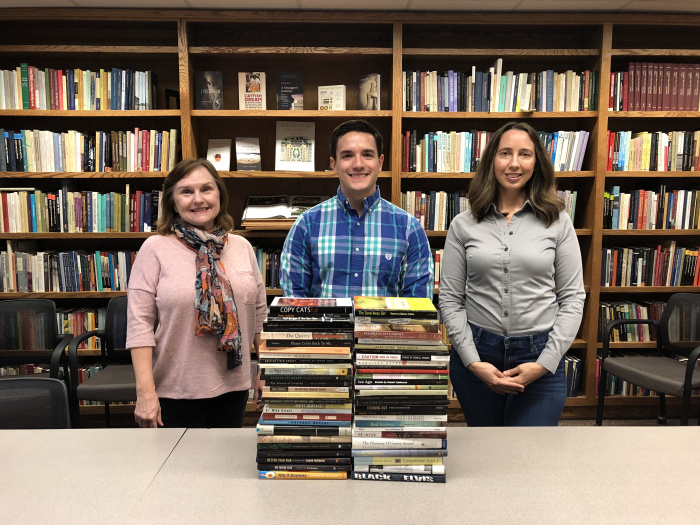 Ethan Laughman (BA 2018) has been editing the first two installments of an upcoming republishing project from the University of Georgia Press. The project involved reading and categorizing each of the 770+ short stories from the Flannery O'Connor Award series and sorting the stories into volumes focused on specific themes, from Love to Food to Childhood to Homesickness. As series editor, he is excited and hopes that UGA English will be on the lookout when the series debuts in the spring of 2019.
Gwen Pittman Yackee Lehman (BA 1970) went on to earn her MA in English Literature from Ohio University and went on to teach Freshman English at Harrisburg Area Community College in Pennsylvania. Now retired, she worked for many years as  Executive Director of the Pennsylvania Psychiatric Society. In an email, Gwen reflected on her experience taking an English class from Dr. Warren Leamon, who taught in the English Department at UGA for thirty years: "Dr. Leamon's appreciation of poetry—the history and ideas they describe, the emotions they evoke, the inner experiences they illuminate, and the way he thought about those things - had a profound effect on the way I see the world and the way I have lived my life."
Jamie Lewis (BA 2012) joined UGA's Division of Marketing and Communications in the role of social media coordinator in April 2018. In this role, she represents the UGA brand across a variety of social media platforms.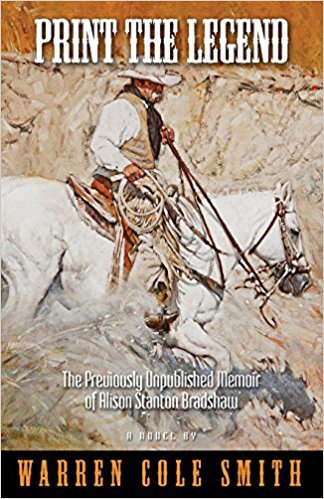 Warren Cole Smith (MA 1985) published his first novel last year. A western entitled Print the Legend: The Previously Unpublished Memoir of Alison Stanton Bradshaw, this novel is a "fast-moving tale about the end of the Old West and the beginnings of Old Hollywood."
K.C. Trommer's (BA 1996) first full-length collection of poems, We Call Them Beautiful is forthcoming from Diode Editions Press in 2019. She has previously published a chapbook collection, The Hasp Tongue (dancing girl press, 2014). In 2015, Trommer was one of three finalists for the position of Queens Poet Laureate and in 2018 she was awarded a New Work grant from the Queens Council on the Arts to support a new project entitled Queensbound, a collaborate audio project. Trommer lives in Jackson Heights, New York with family, while working for NYU Gallatin as the Assistant Director of Communications. 
Donald T. Williams (PhD 1985) just published his eleventh book, An encouraging thought: the Christian worldview in the writings of J.R.R. Tolkien (Christian Publishing House, 2018). It is a follow-up to his other recent work, Deeper Magic: the theology behind the writings of C. S. Lewis (Square Halo Books, 2016). Williams is R.A. Forrest Scholar and Professor of English at Toccoa Falls College in the foothills of northeast Georgia.